Scripture Tattoos Designs, Ideas and Meaning
People often love to sport Biblical scriptures as their tattoo designs. These scriptures are usually poignant with deep religious and/or philosophical meaning, and have a saintly or angelic quality associated with them. Scripture tattoos are quite interesting to look at. They also convey profound personal meaning for the wearer. They also bring the memoirs of an ancient, bygone world to the present age, thus allowing people to reflect on our forefather's deeds and times. Scripture tattoos are usually characterized by their intricate detailing as well as their classic feel. Along with biblical quotes and symbols, one can also sport imageries such as Gates of Heaven, the Dove of Peace, scripture sleeves, hands and the Cross. These tattoos can be sported by both men and women on various parts of the body, such as the chest, the back, the neck, arms and ribs.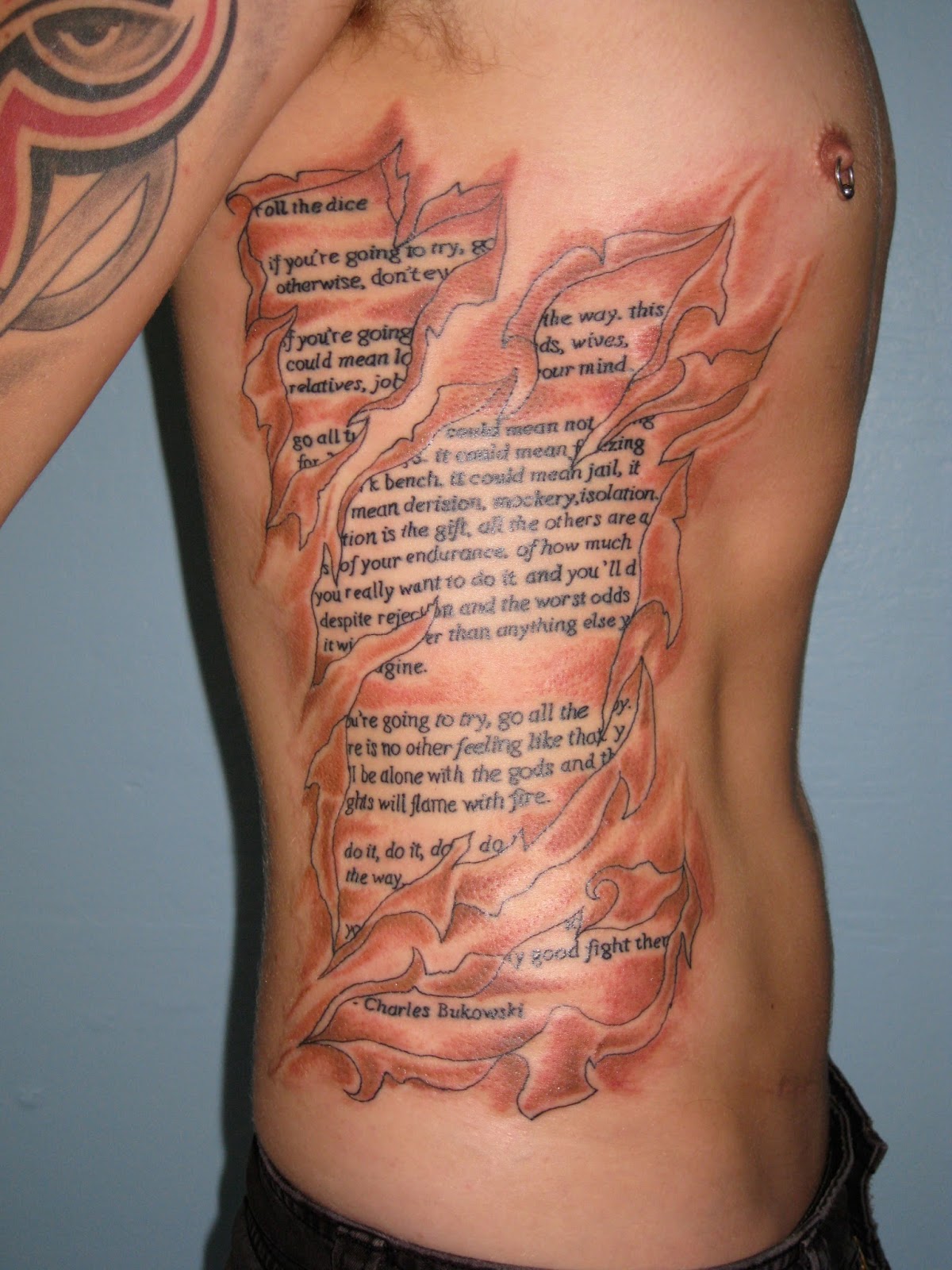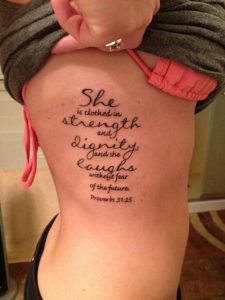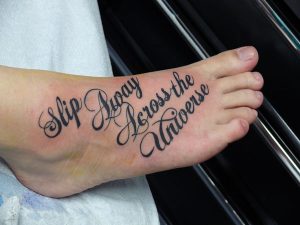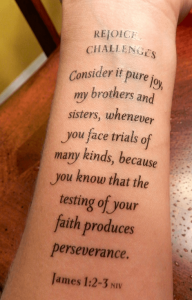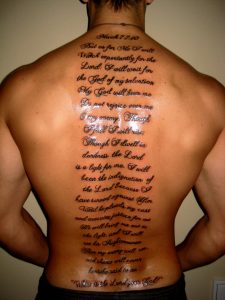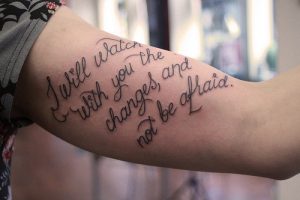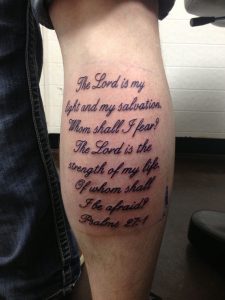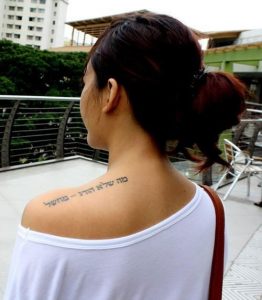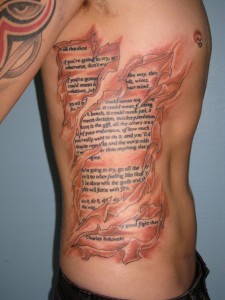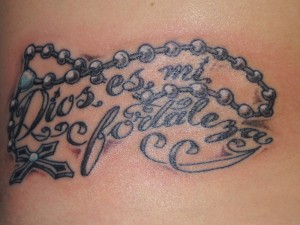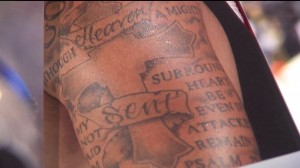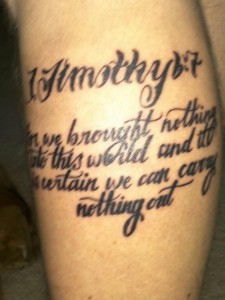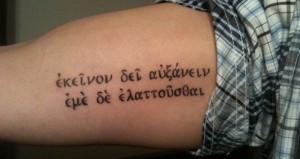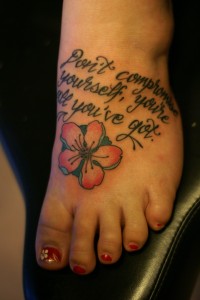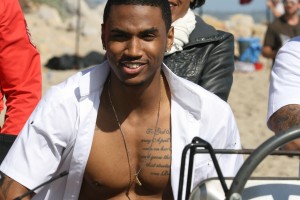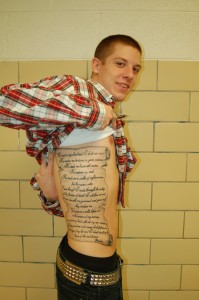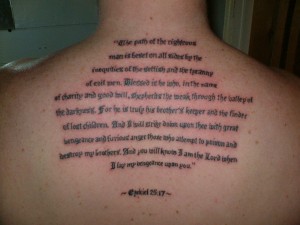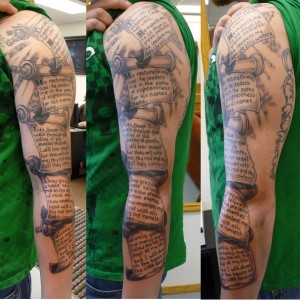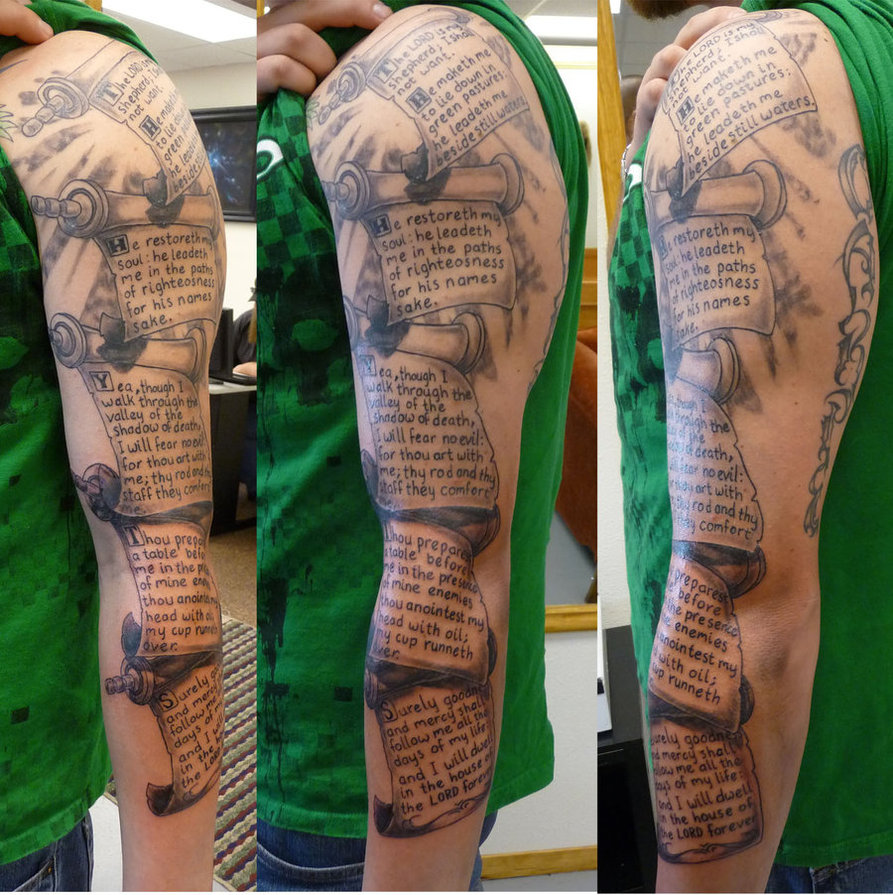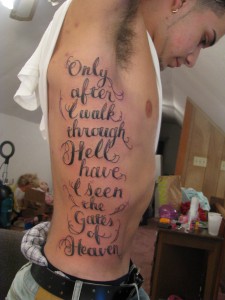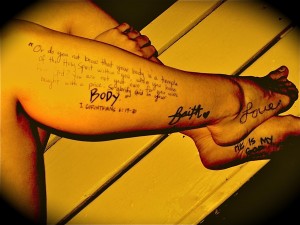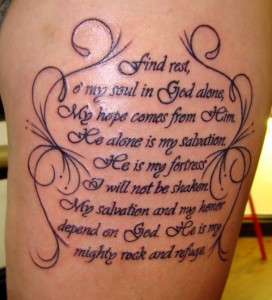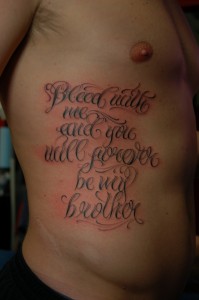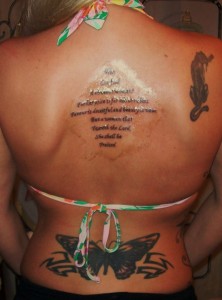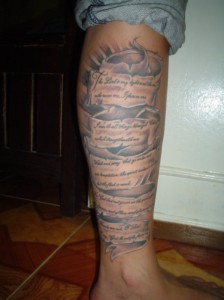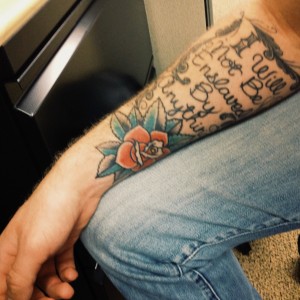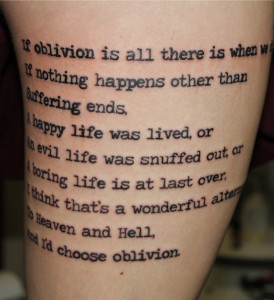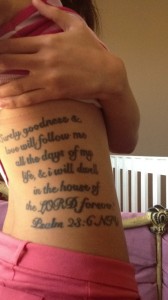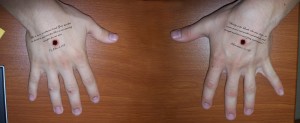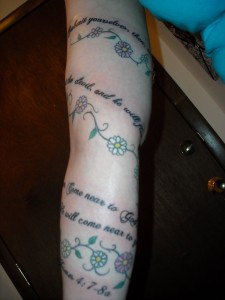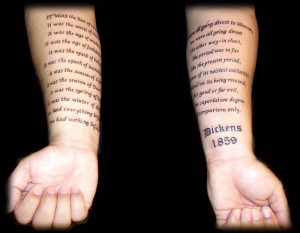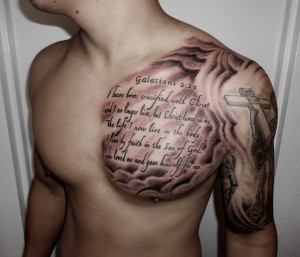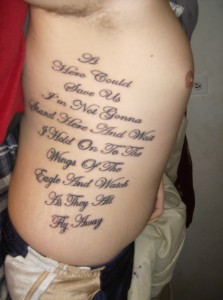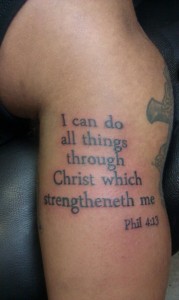 Check out the cool scripture tattoos depicted in this site as they are sure to have a dramatic effect.