Celtic Knot Tattoos Designs, Ideas and Meaning
Among all the tattoo designs based on traditional Celtic culture, the Celtic knot tattoos stand as the most supreme. Celtic knots are designed as loops of endless paths that represent eternity and never-ending love, loyalty, faith and friendship. Some Celtic knots were even referred as "love knots" due to the presence of multiple interwoven paths. Celtic knots are also intimately associated with mysticism and spiritual enlightenment. They lack any beginnings or endings, which reminds us of the timelessness of our own spirits as well as the cycles of birth, death and rebirth that we go through in physical and non-physical realms. Some of the most well known Celtic knot tattoos are the Celtic Cross tattoo; the Celtic Motherhood tattoo; Quaternary, or 4-cornered Celtic knot, Celtic Five Fold motif, Triquetra Celtic Knot and the Dara Knot. Besides having deep symbolic meanings on their own right, these tattoos can also have a personal significance for the wearer sporting them.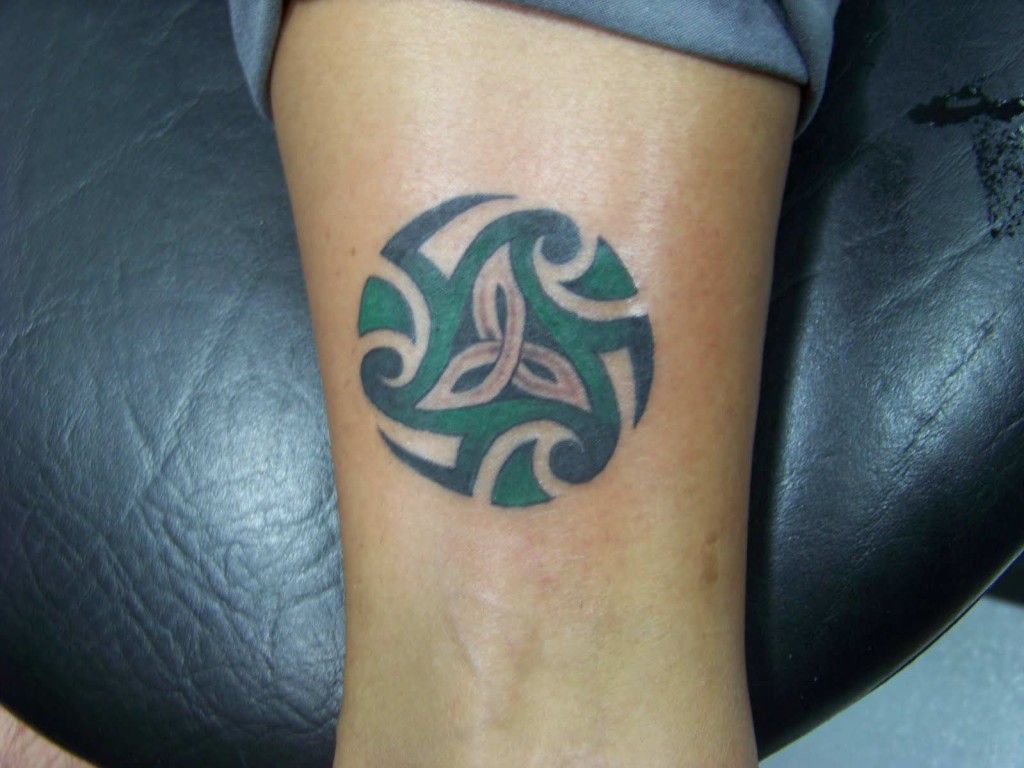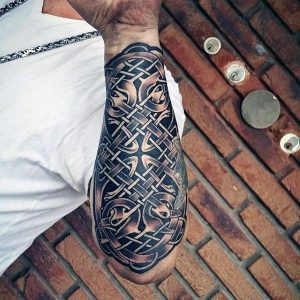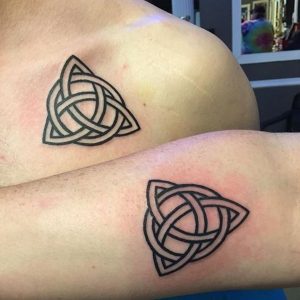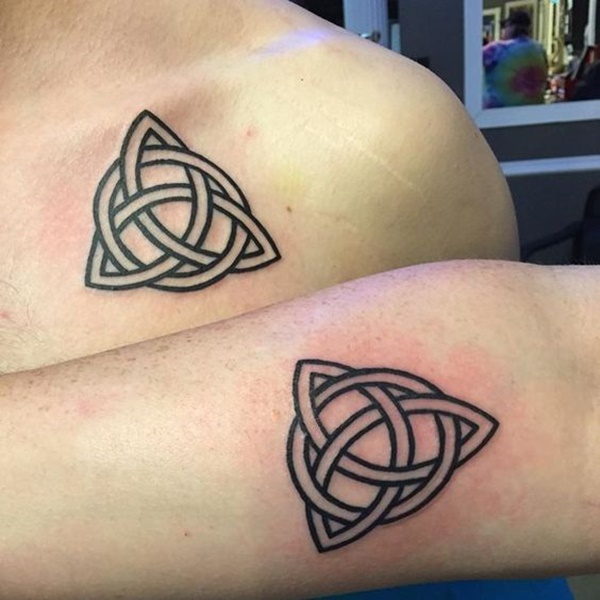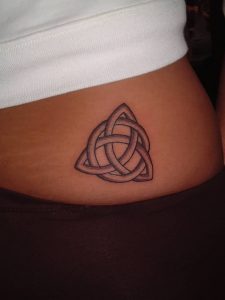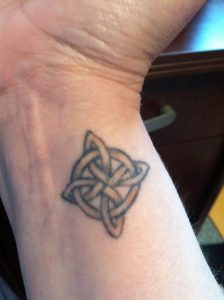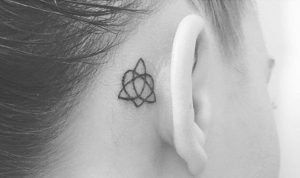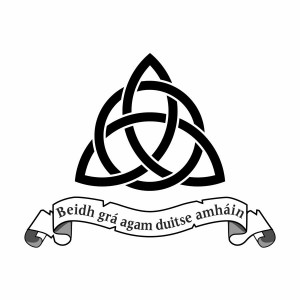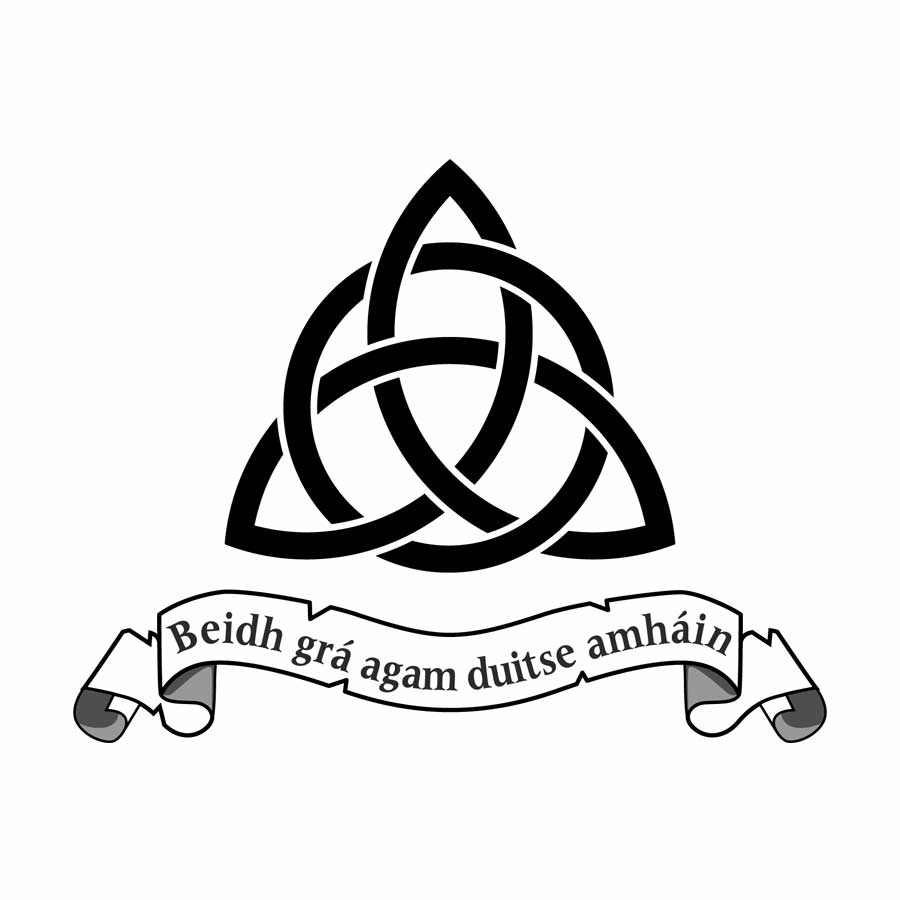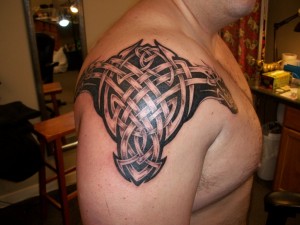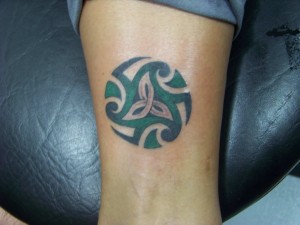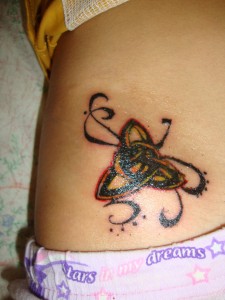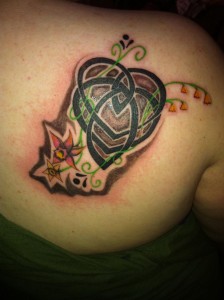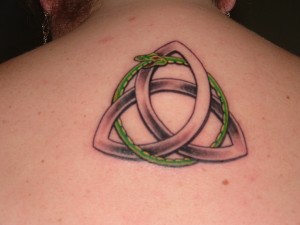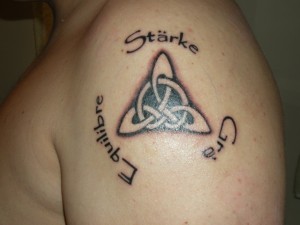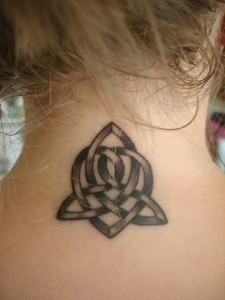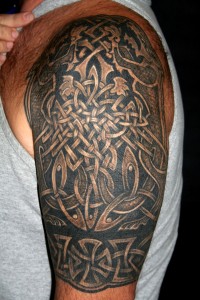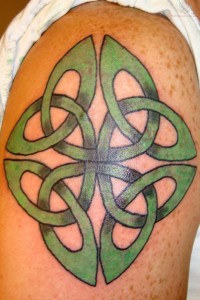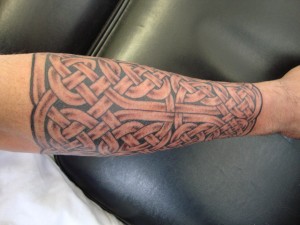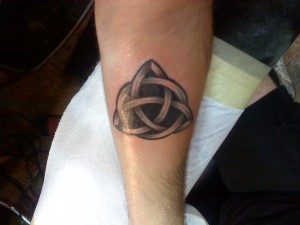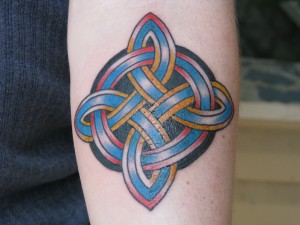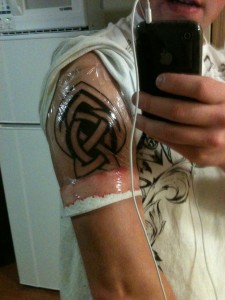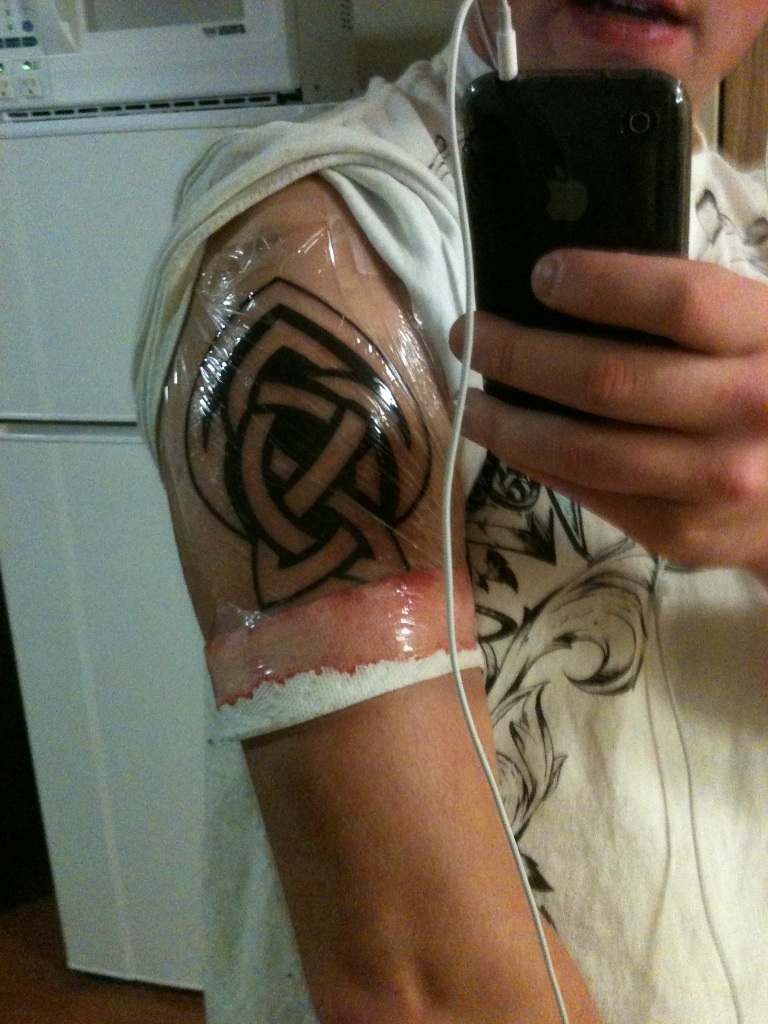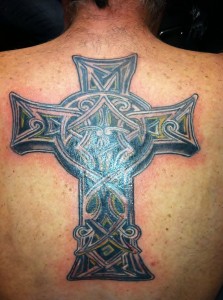 The Celtic knot tattoos presented here are notable for their intricate artwork.