Geisha Tattoos Designs, Ideas and Meaning
Among all the forms of tattoo arts that reflect the Japanese culture, Geisha tattoos are some of the most beautiful and awe-inspiring. Geishas were intelligent women who were knowledgeable about the various facets of Japanese culture and history. They were also known to excel in singing, dancing, playing music as well as other forms of artistic endeavors. Geishas are often seen as symbols of beauty and mystery. Dressed in a black wig and a vibrant kimono, these women really stood out in their elegance and powerful presence. They also represented imagination, desires, dreams, aspirations, ambitions, uniqueness, sexuality, passions, femininity, fertility, intrigue, exoticness, grace and fantasy. Geisha tattoos are mostly worn by women, although they can sometimes be worn by men as well. The tattoos are generally filled with vibrant colors, with red as the predominant shade. Sometimes a geisha tattoo can be made more interesting by adding other symbols such as cherries and cherry blossoms. One may also prefer an unusual tattoo design which depicts the geisha as a skeleton or a zombie.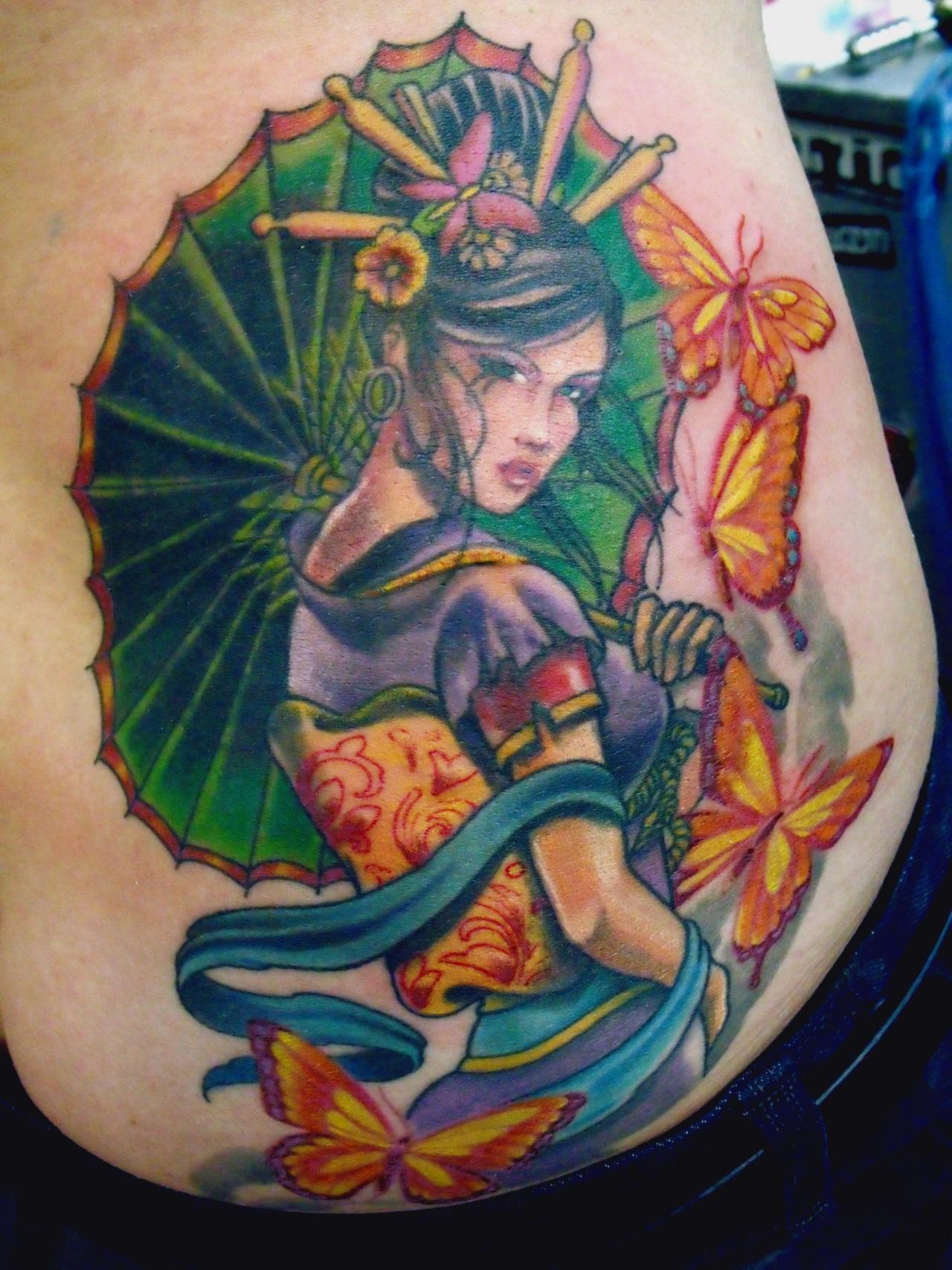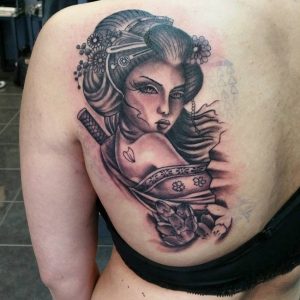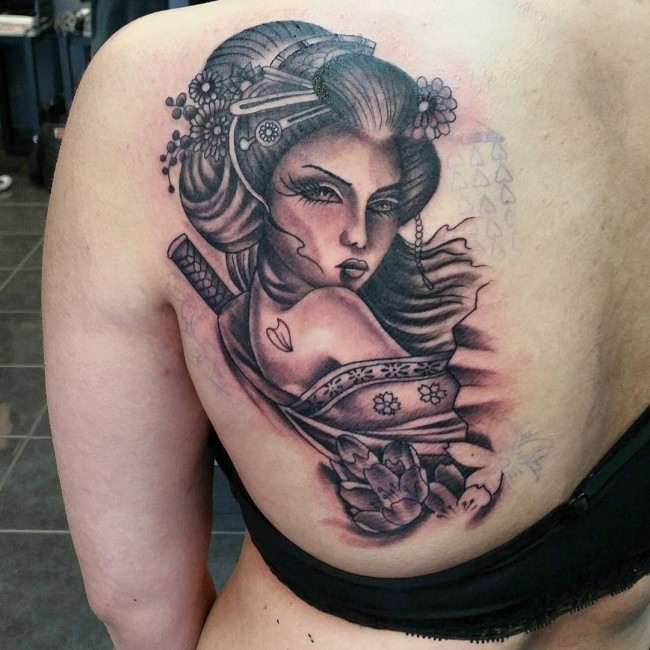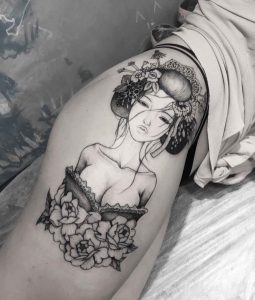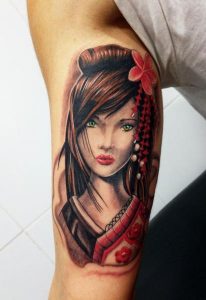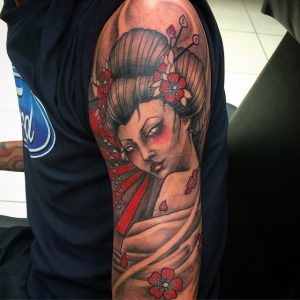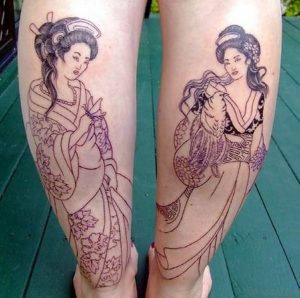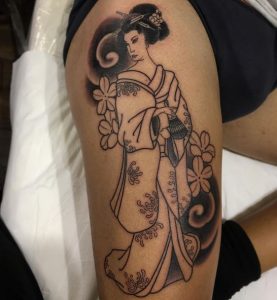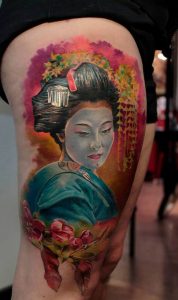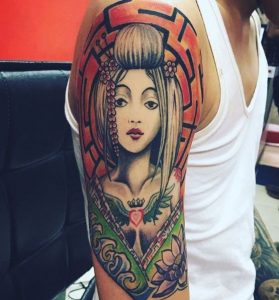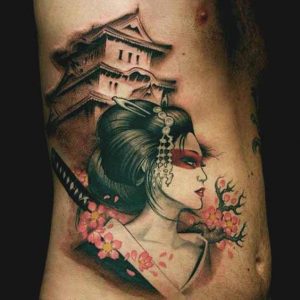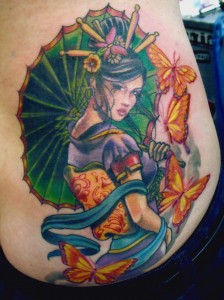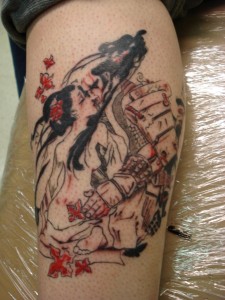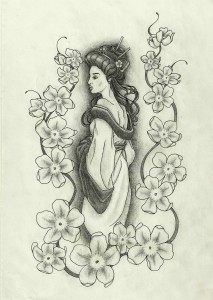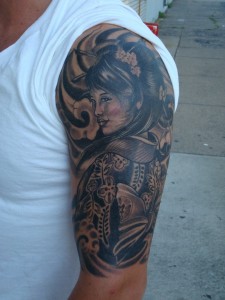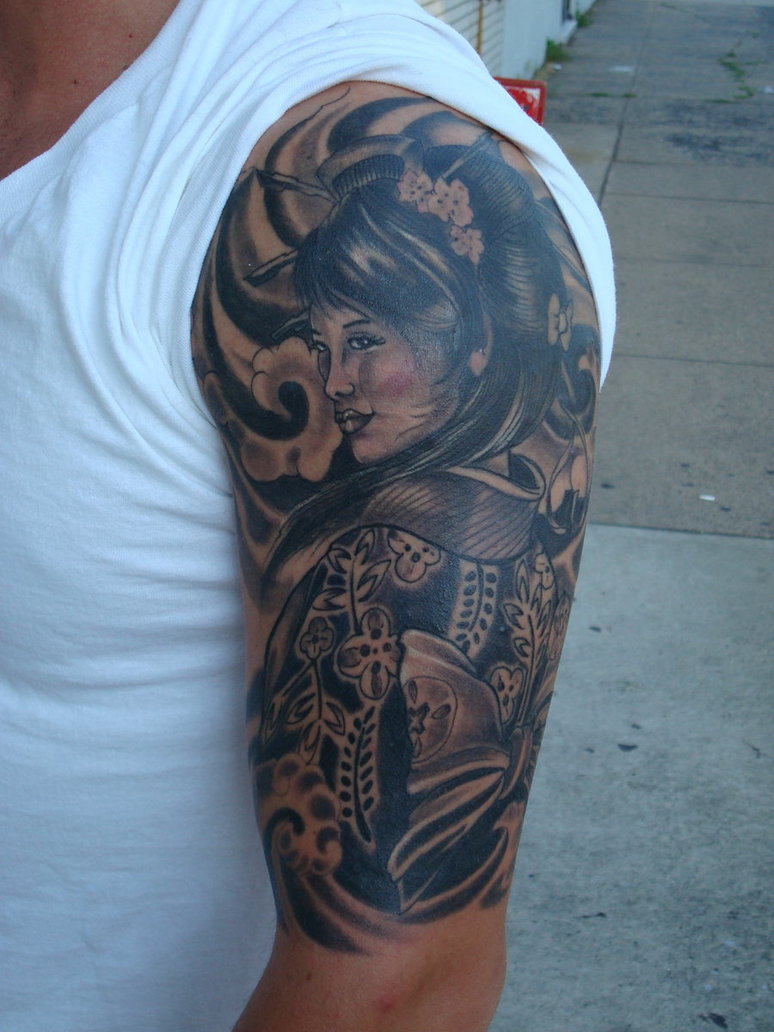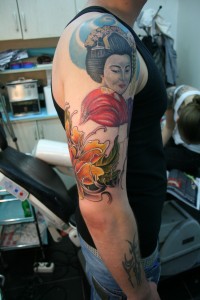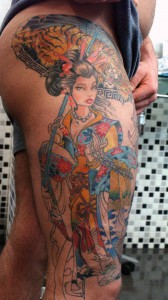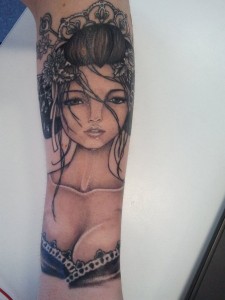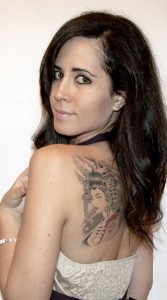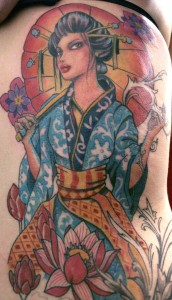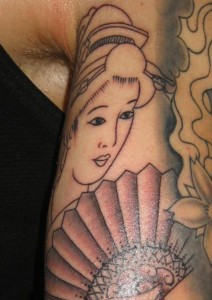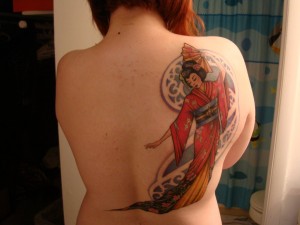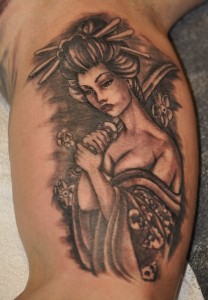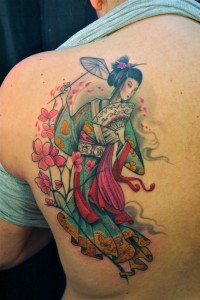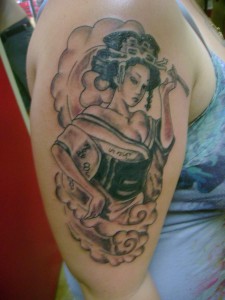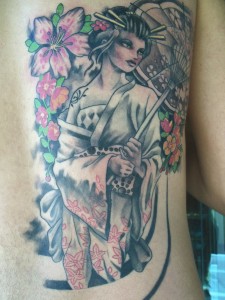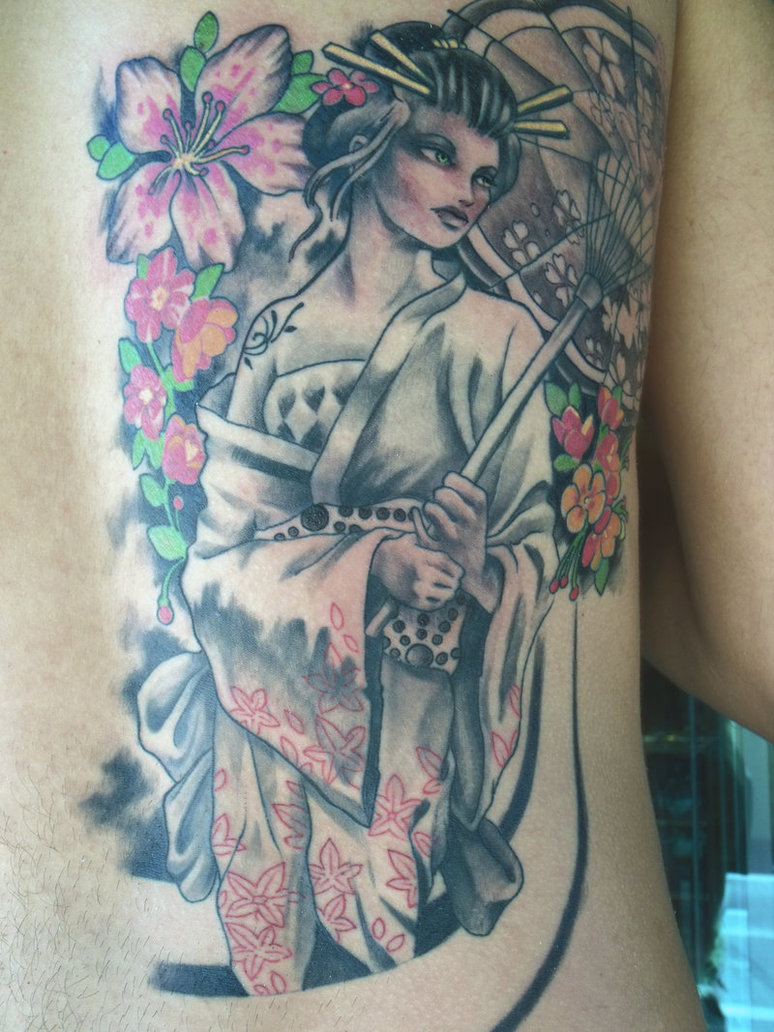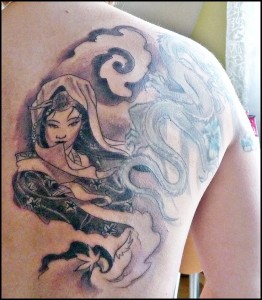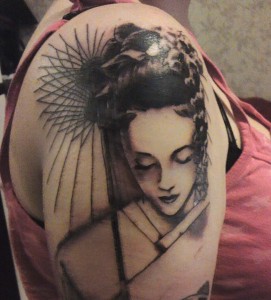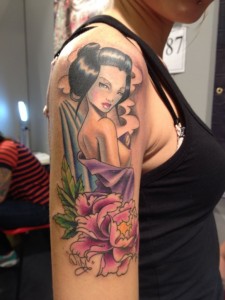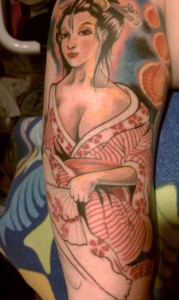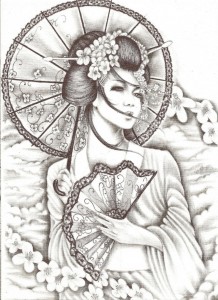 Check out the nice collection of geisha tattoos presented in this site.