Maori Tattoos Designs, Ideas and Meaning
Maori tattoos are a popular form of tribal tattoos originating in New Zealand. The unusual look of these tattoos creates a mystical aura on the wearer. Although the Maori tribal tattoos have been traditionally popular with men, they are now gradually gaining acceptance among the fairer sex as well. The tattoo designs and their meanings are rooted deeply in the culture and religious beliefs of the Maori people. Some of the most notable tattoo designs include Tawhirimatea, which signifies the "God of the winds", Tangaroa denoting the "God of the sea", Tamanui Te Ra which represents "the Sun", Aotearoa, which is Maori for "New Zealand", Koru Maori, indicating the "Continuation of all things" and Heimatau that denotes "Fish hook, strength and prosperity". Although mostly done in black ink, they can sometimes be done on other colors as well.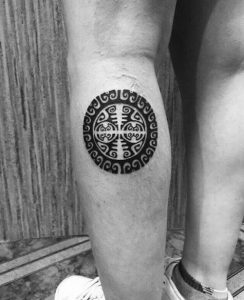 Choose among these amazing Maori wallpapers to beautify your overall looks.