Indian Tattoos Designs, Ideas and Meaning
Native Indian tattoos or Indian tattoos as they are called are some of the most beautiful and meaningfully poignant tattoo designs that one can ever get. The Indians have a rich cultural heritage that is rooted in their spiritual beliefs. Hence the tattoo designs that are inspired by them are also filled with deep philosophical or religious meanings. The tattoo of the feathered headdress is one of the most common Indian tattoos. The Native Indian headdress is believed to be an extended part of the wearer's soul. Feathers, stones, beads and animal fur were used to adorn the headdress. It symbolically represented the achievements and accomplishments of the individual wearer's soul. The tattoo design often features an Indian old man or a maiden wearing the headdress. A skull wearing the Indian headdress is also a very popular tattoo design. Alternatively, the tattoo may be done in the form of a collage which depicts an aged Indian along with an eagle. Other frequently preferred Indian tattoo designs include dreamcatchers, wolves, buffaloes, Indian warrior with a maiden, Indian warrior with red band around the head and Indian with a horse.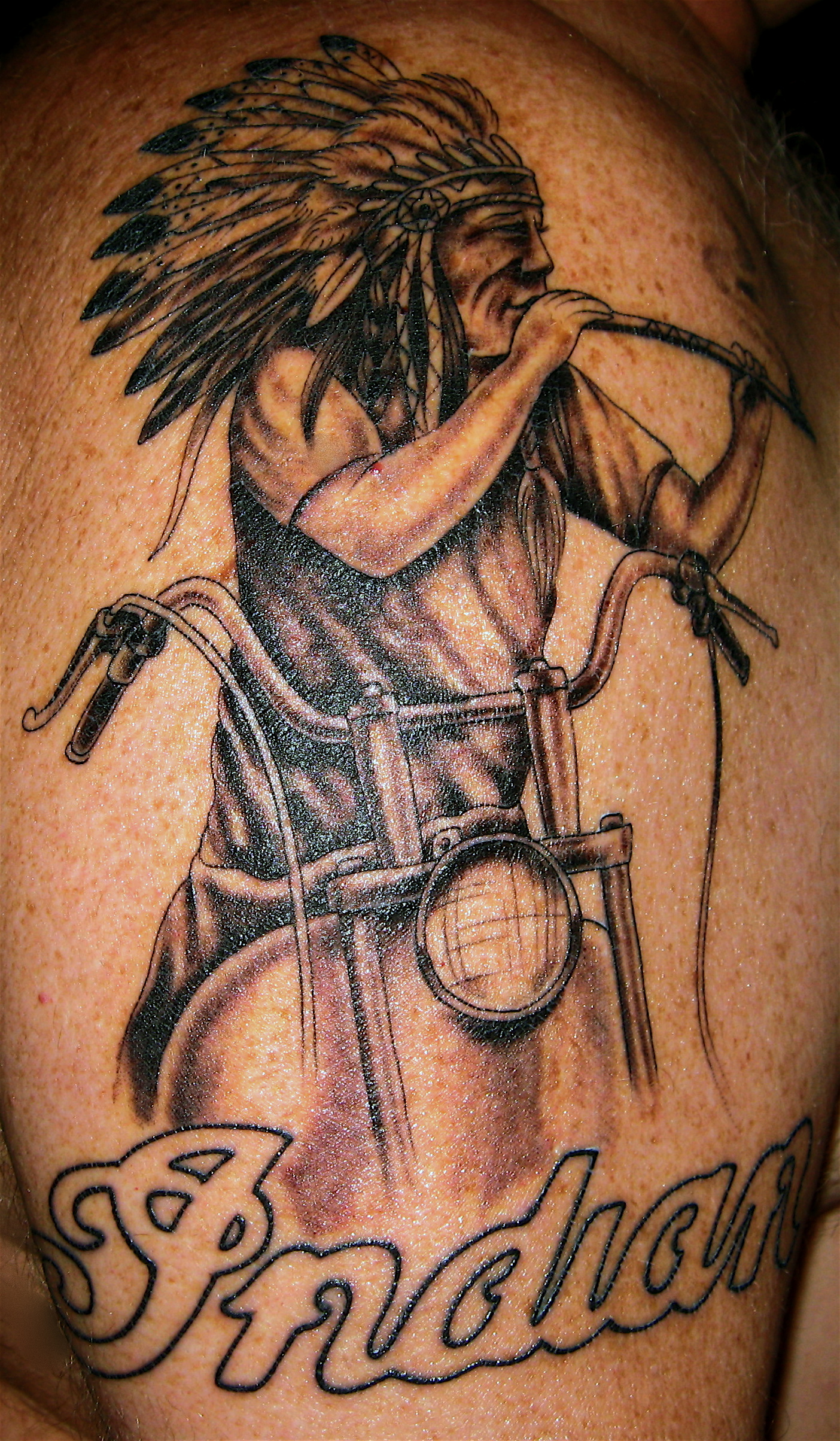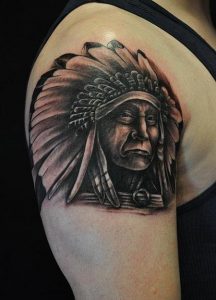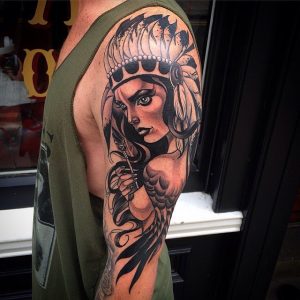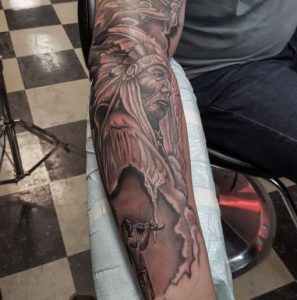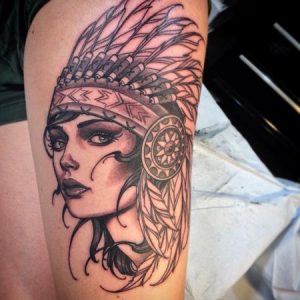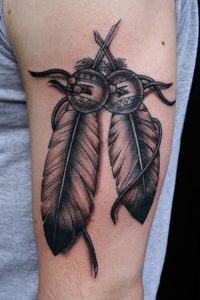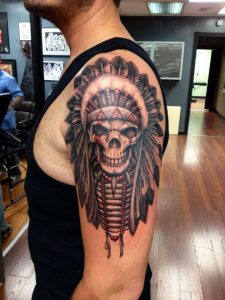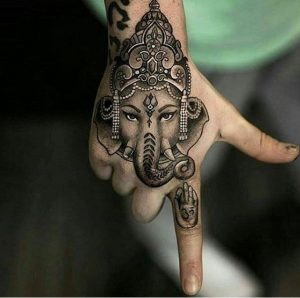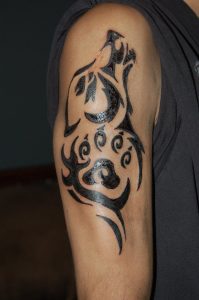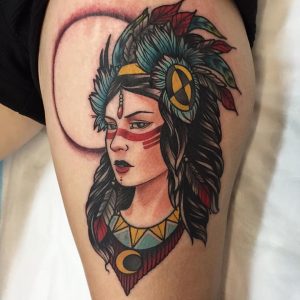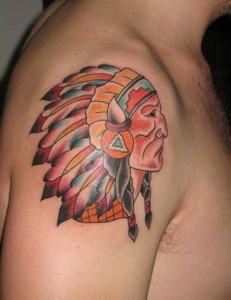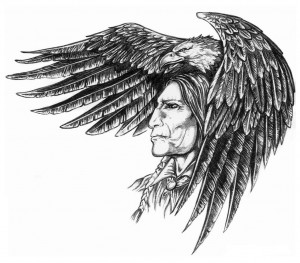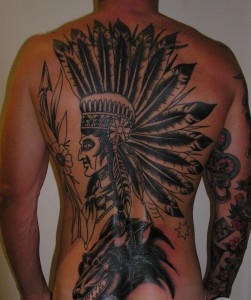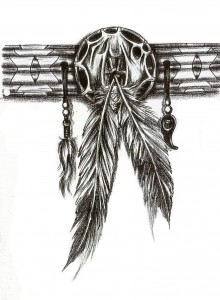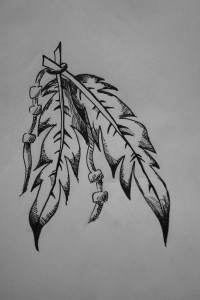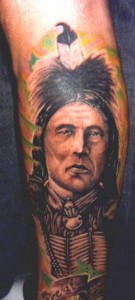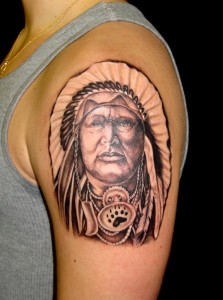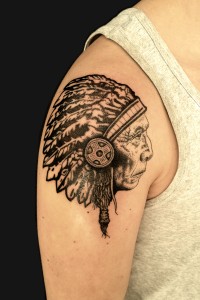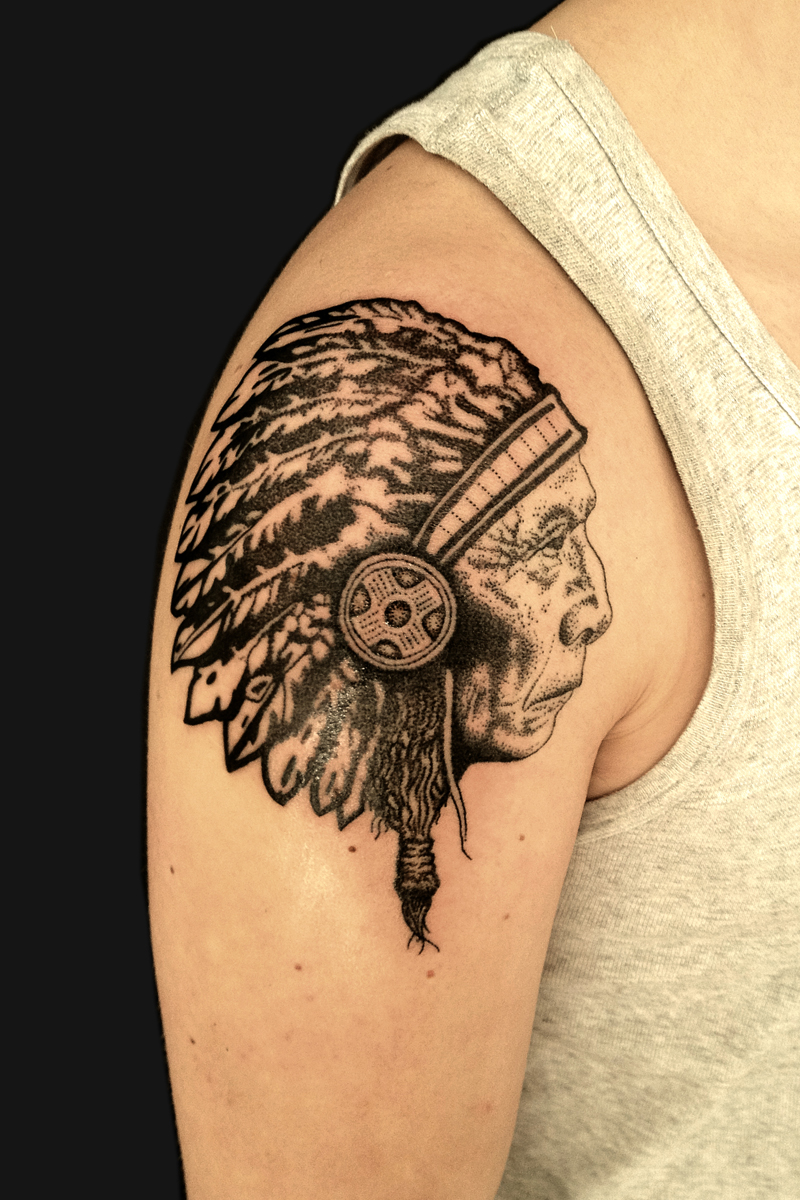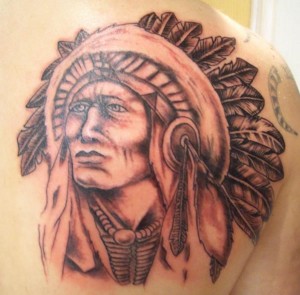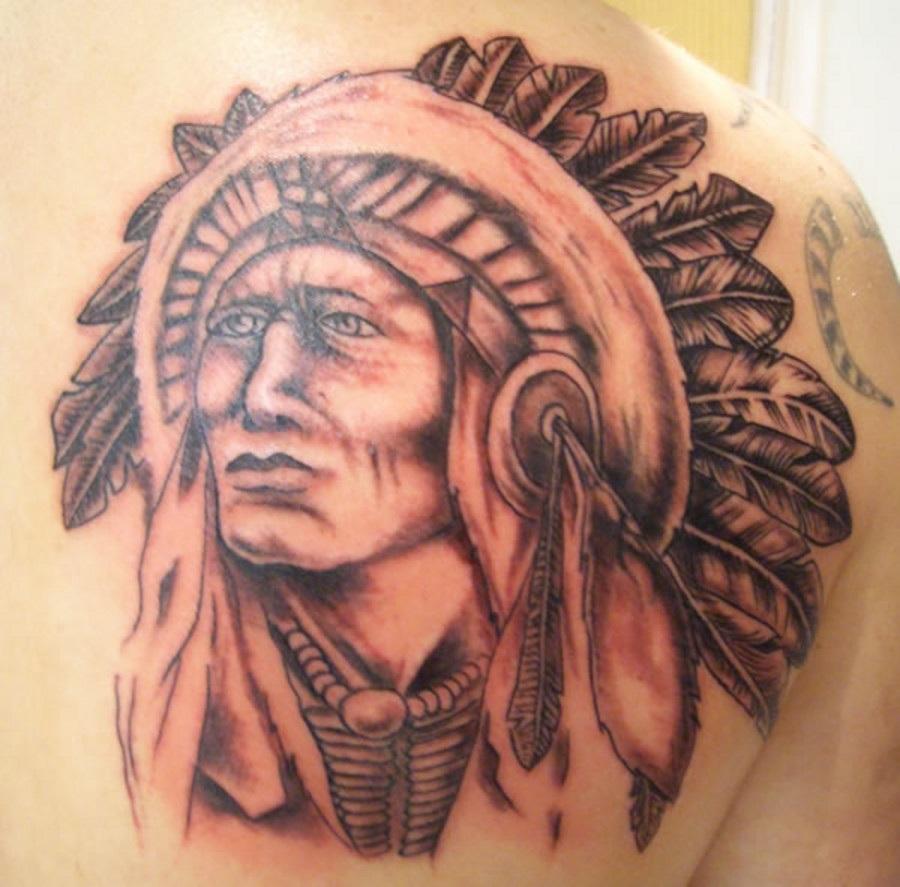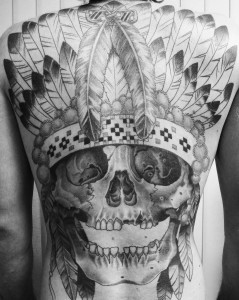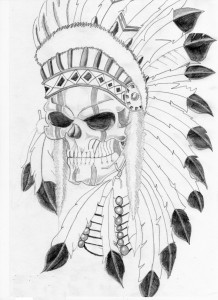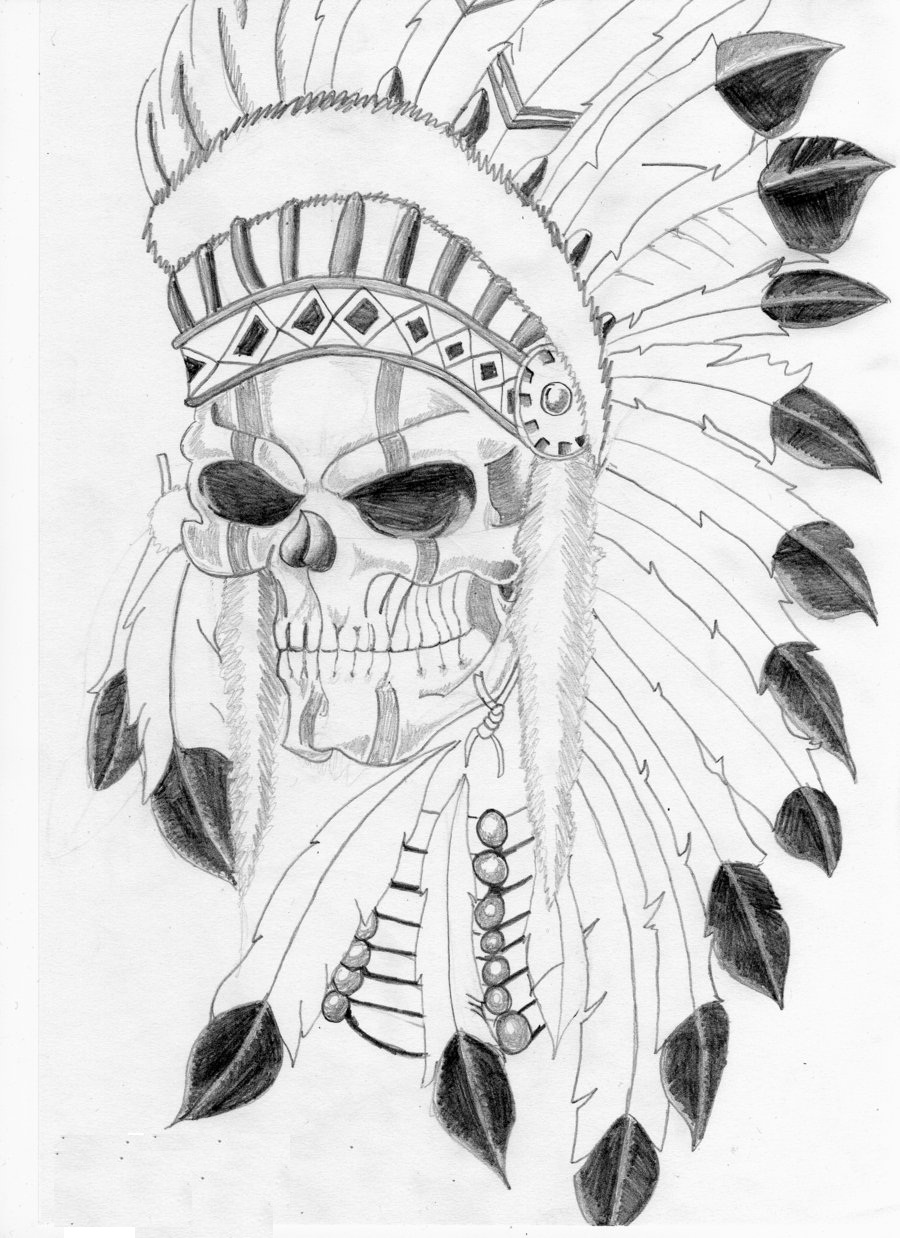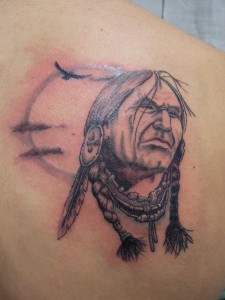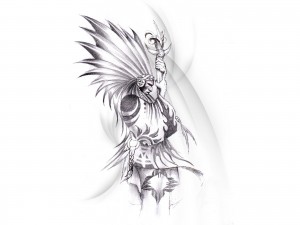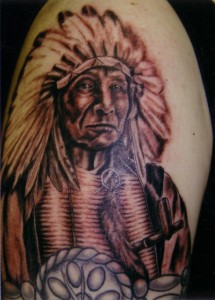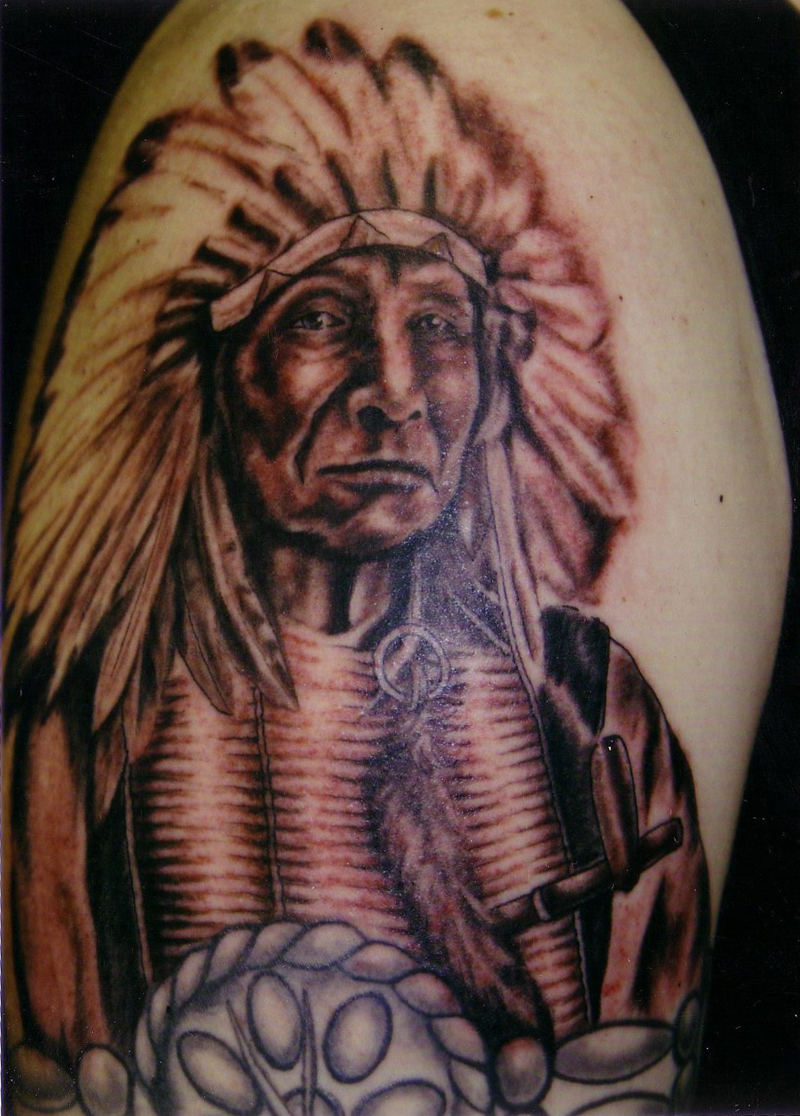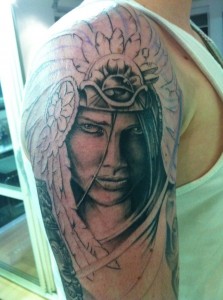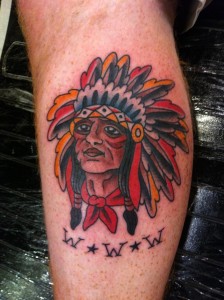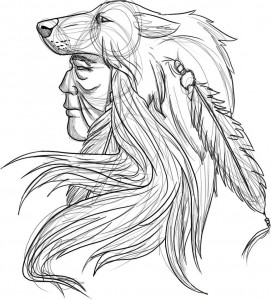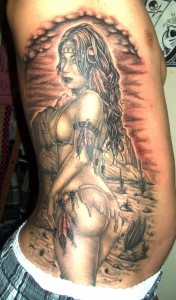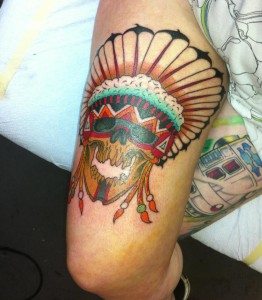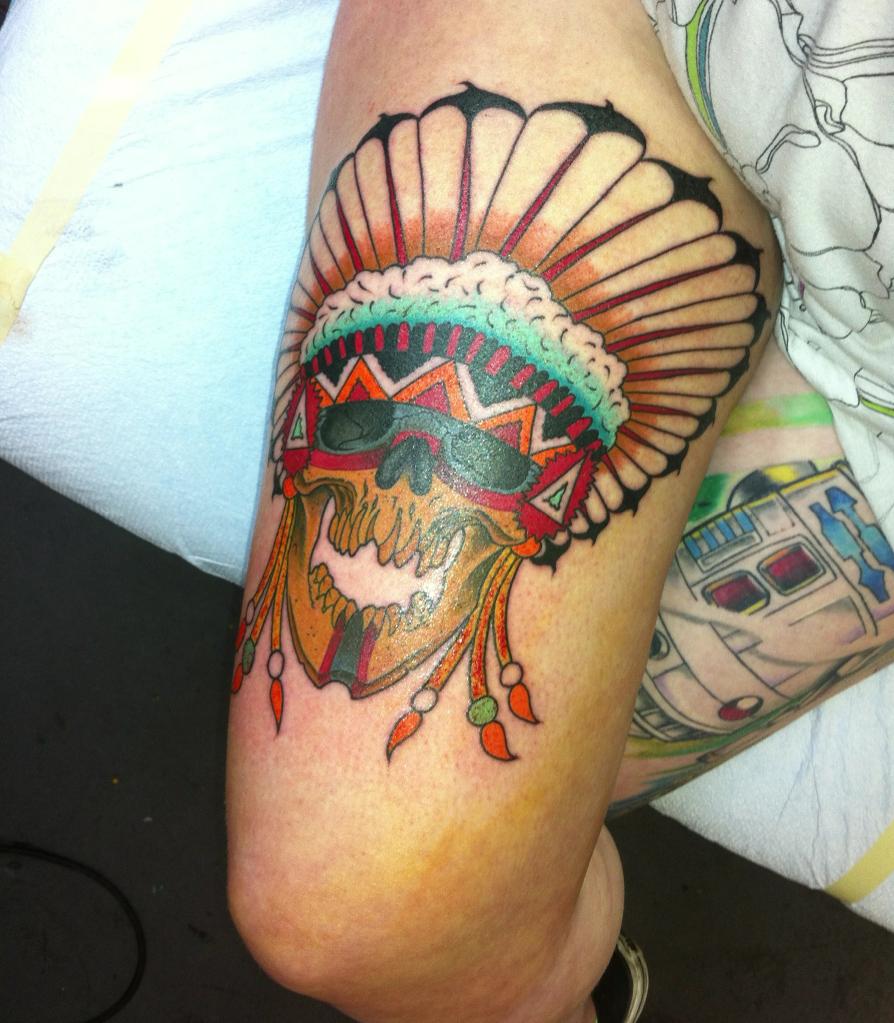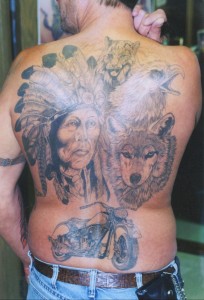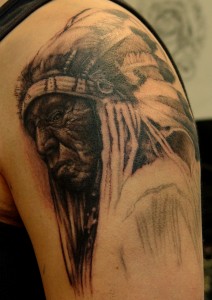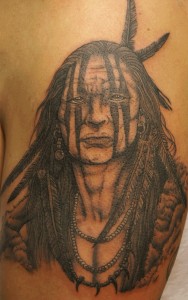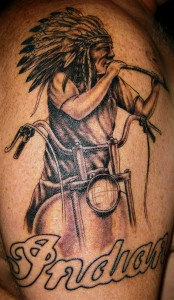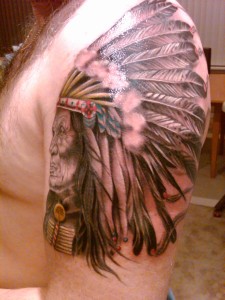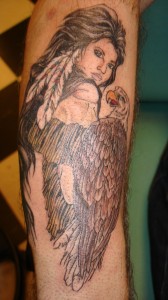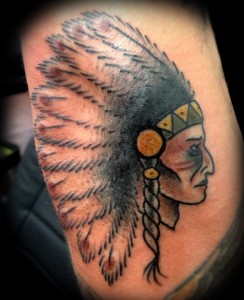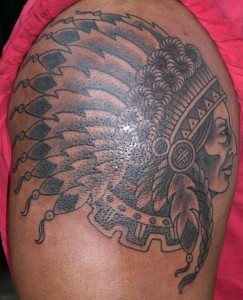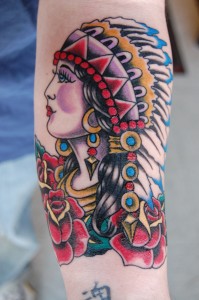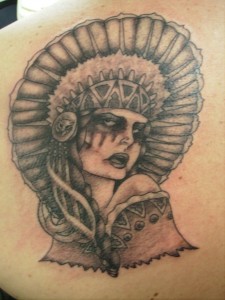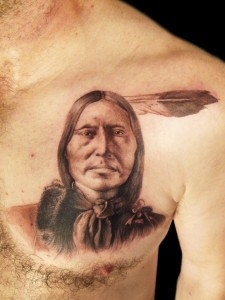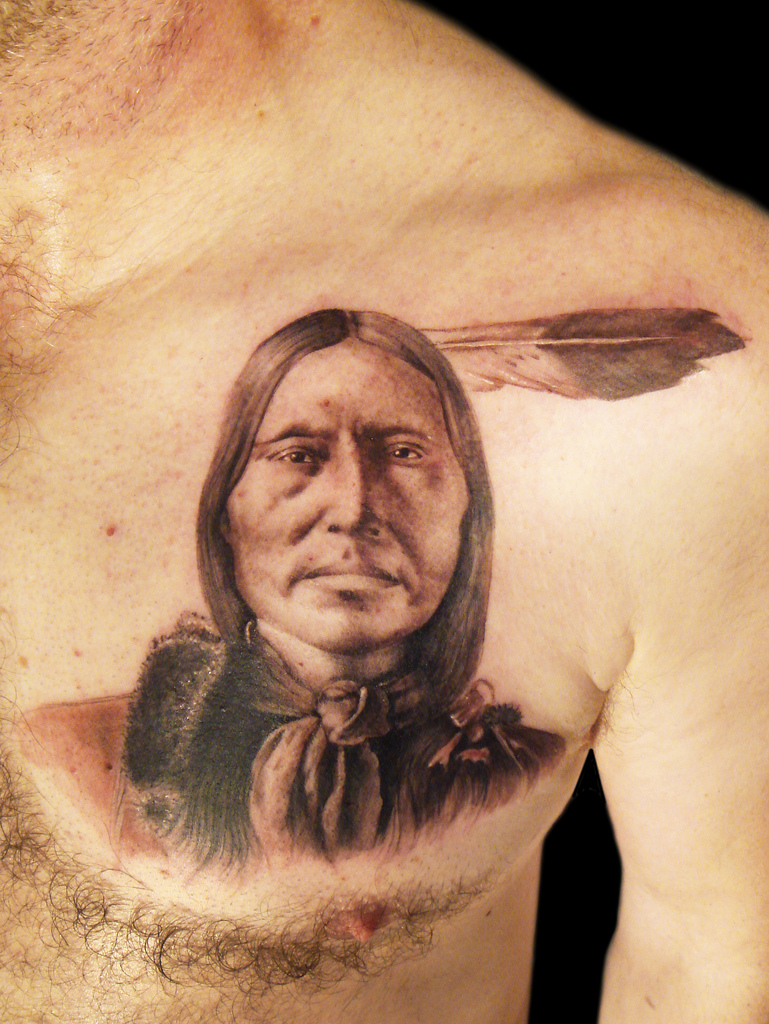 The Indian tattoos presented in this site beautifully capture the wildness and otherworldly serenity so frequently associated with the Native Indians.