Sagittarius Tattoos Designs, Ideas and Meaning
Sagittarius is the ninth sign of the zodiac wheel and the last of the three fire signs. This sign is represented by the symbol of the Archer. The Archer is depicted as a glyph that includes a bow and an arrow; alternatively it can also be represented as a centaur carrying a bow and an arrow in his hand. People born under this sign (between November 23rd and December 21st) are proud, fiery, passionate, independent and courageous individuals who gallantly face any obstacles that life may throw at them and come out victorious. While in a social gathering, these people do love to stand out in a crowd. Along with fine clothing, many prefer having their own zodiac tattooed on their bodies. Sagittarius tattoos vary greatly in their styles and the centaur figure can be portrayed in numerous ways. One may also experiment with a Celtic or a tribal Sagittarius tattoo design.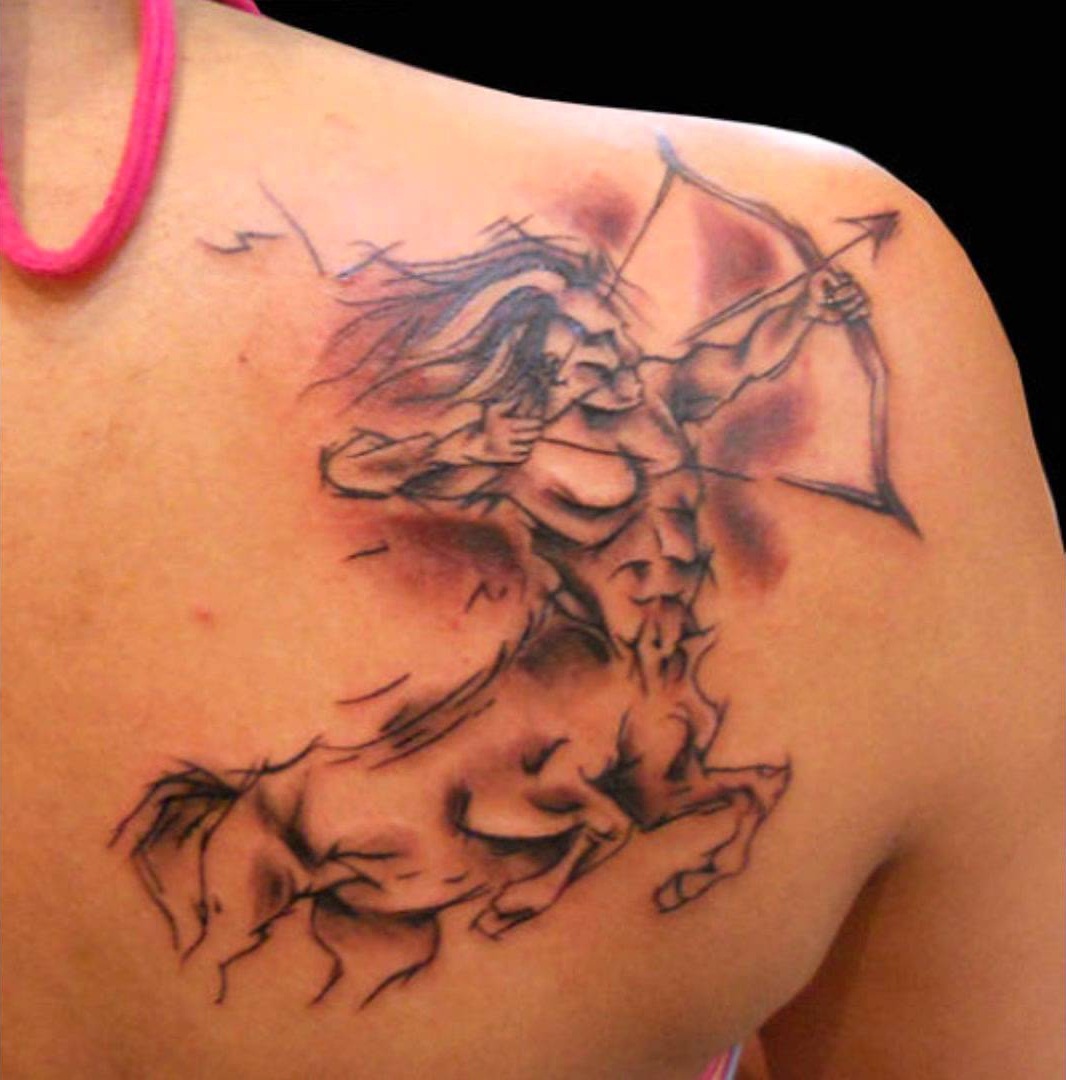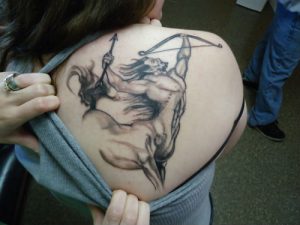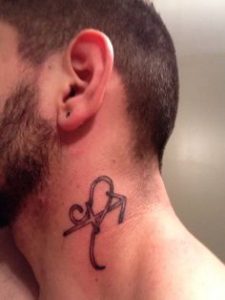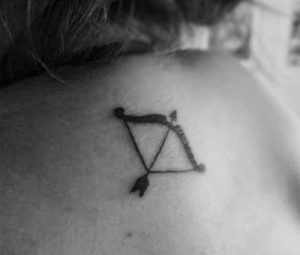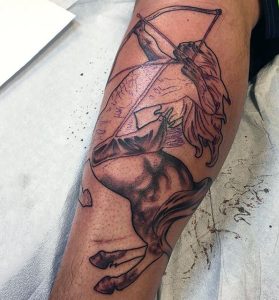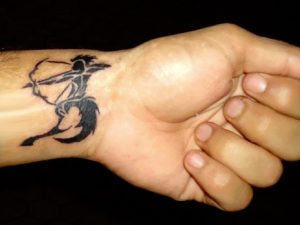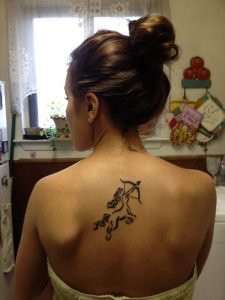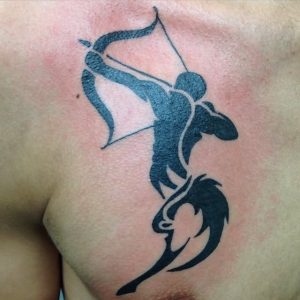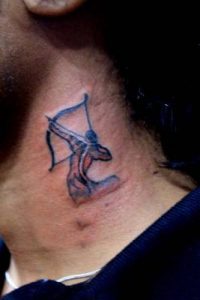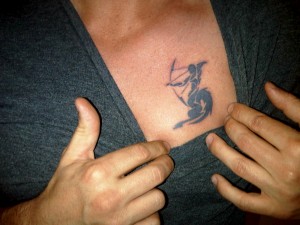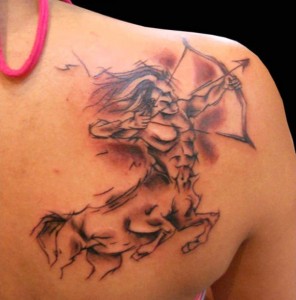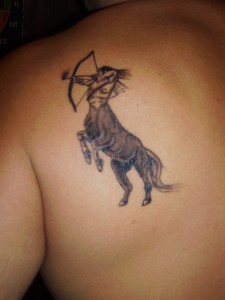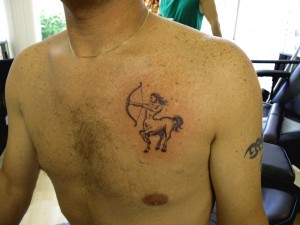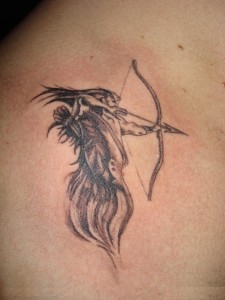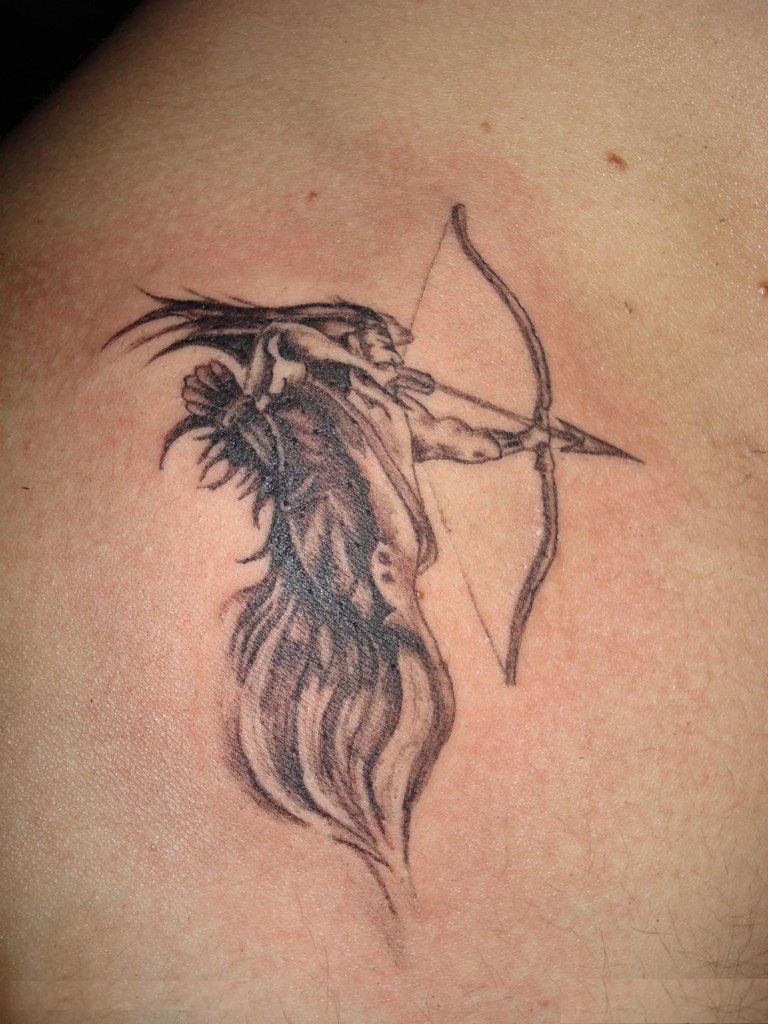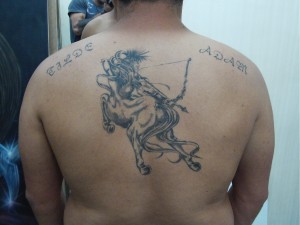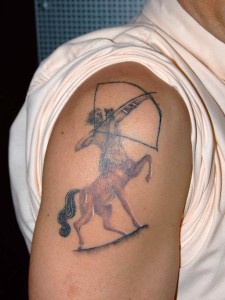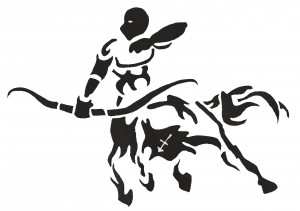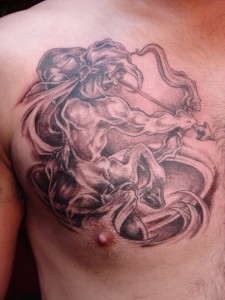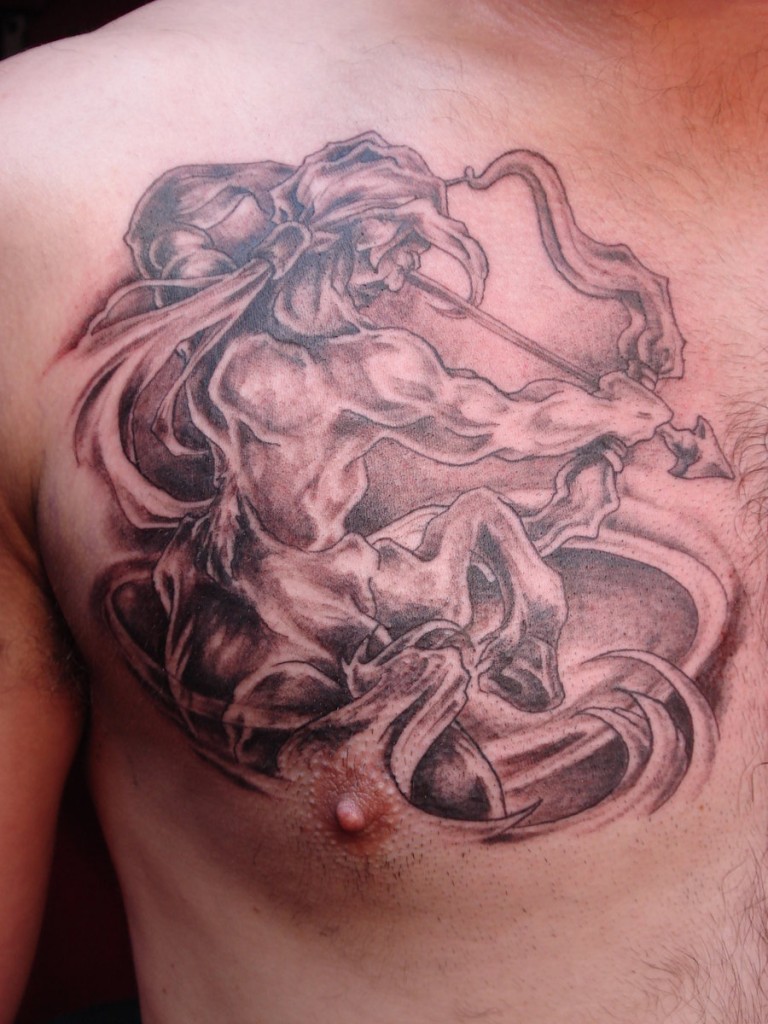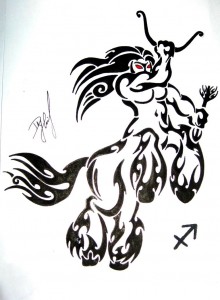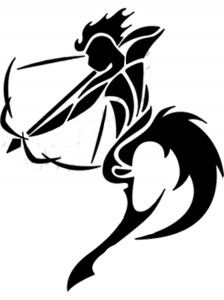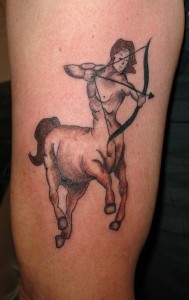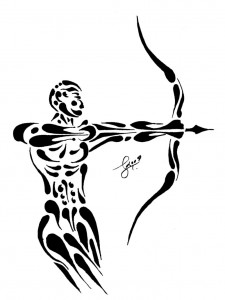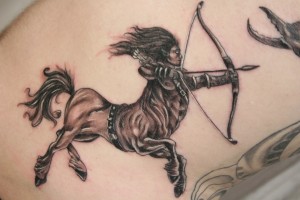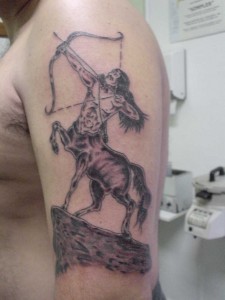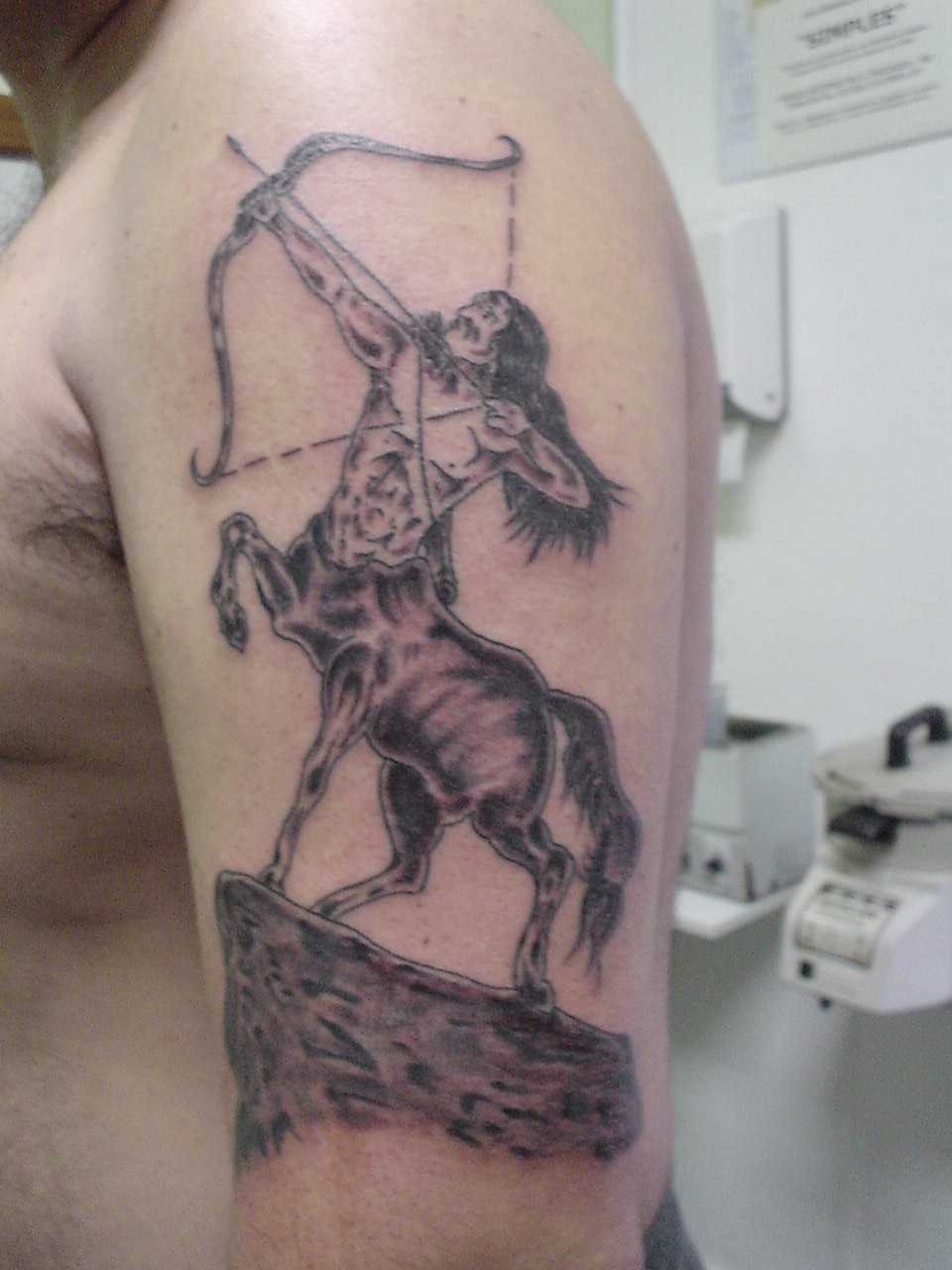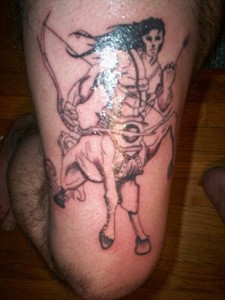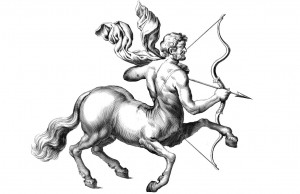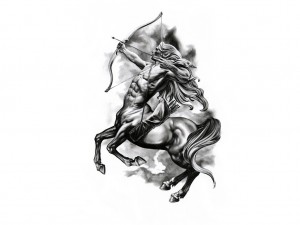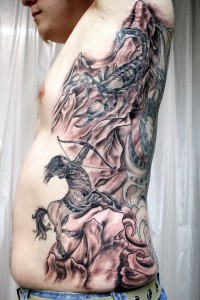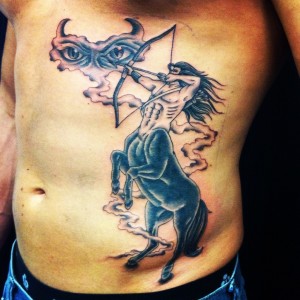 The Sagittarius tattoo designs presented in this site are quite striking in their appearance.