Pisces Tattoos Designs, Ideas and Meaning
Pisces or The Fish is the twelfth sign of the zodiac wheel and the last of the three water signs. It is classically represented by two fishes swimming in the opposite directions but is held together at mouth by a string. People born under this sign (i.e. between February 19th and March 20th) are very generous, friendly, caring and compassionate. They are also quite imaginative and highly intuitive, possess an artistic temperament and be inventive in whichever path they choose. Pisceans are often the life of any party due to their gregarious nature. They are also usually equipped with a great sense of fashion. Piscean men and women often love to sport tattoos that depict their zodiac sign. Piscean tattoos usually comprise the sign comprising the two fishes, the glyph and the constellation of Pisces. Other popular designs include two opposite facing mermaids, oppositely facing fishes swimming in a lake with flowers, tribal Pisces tattoos, Celtic Pisces tattoos, and Pisces tattoos with stars and/or swirls or other design patterns. The tattoos can be filled with rich colorful shades or one can opt for tattoo designs with minimal use of colors.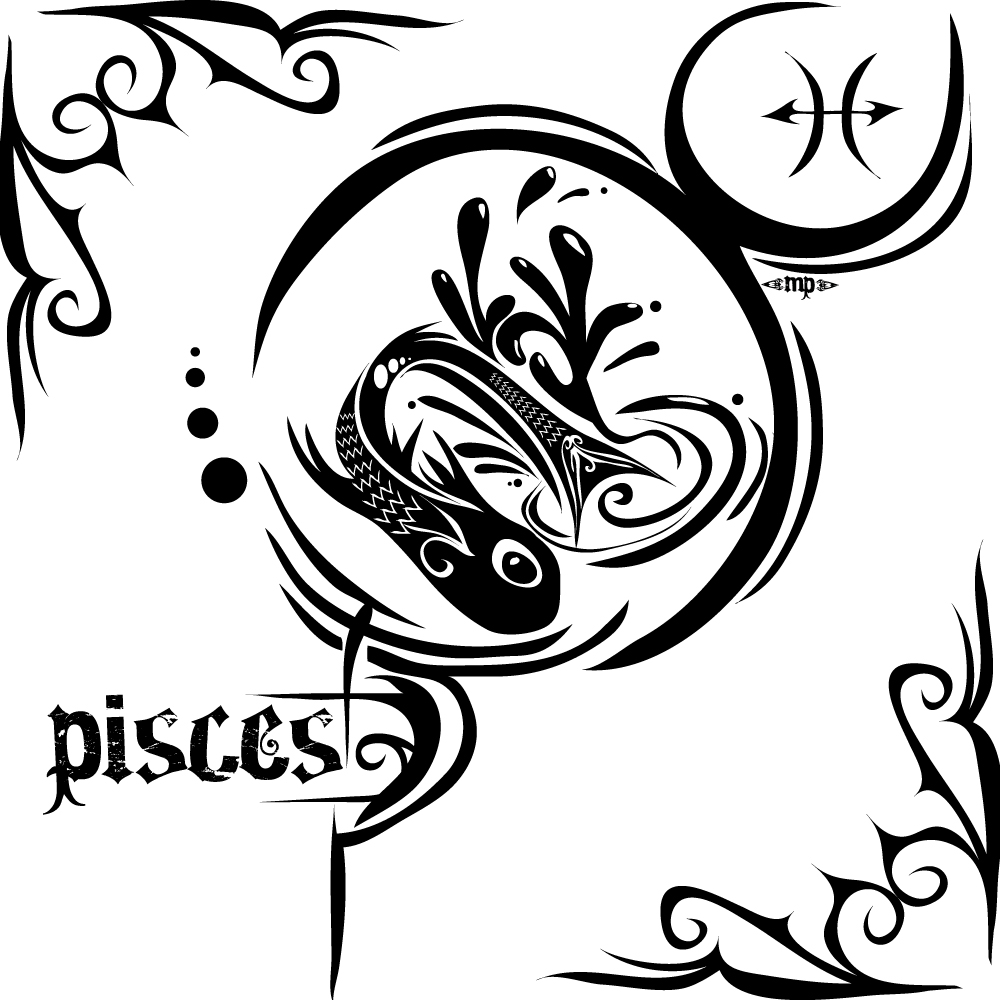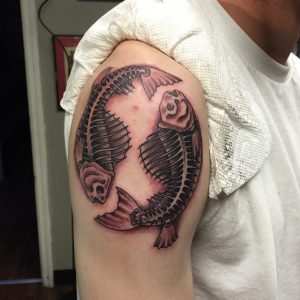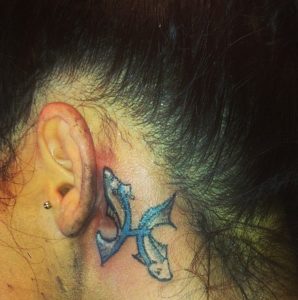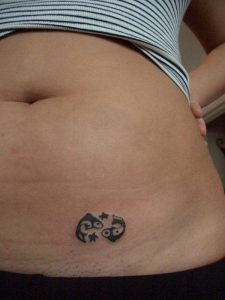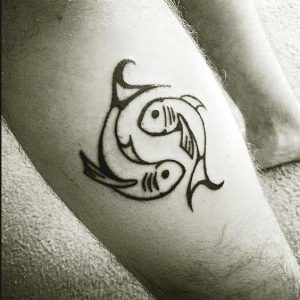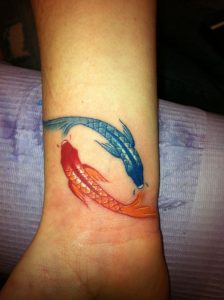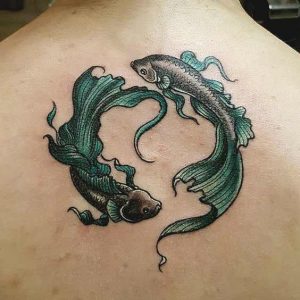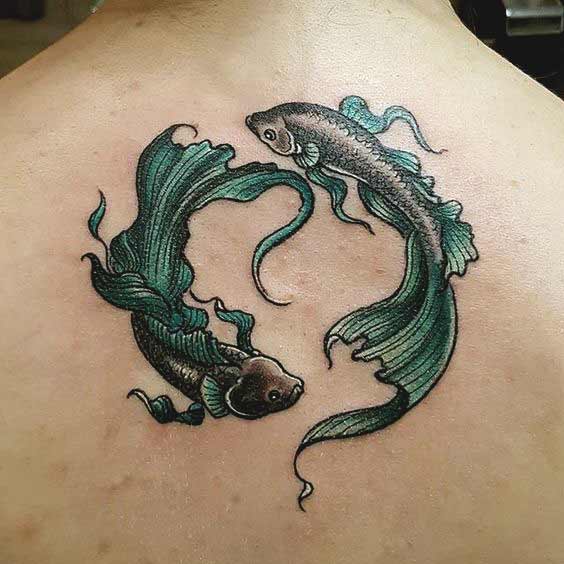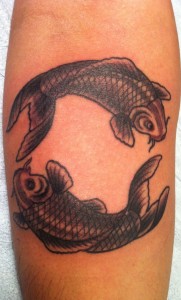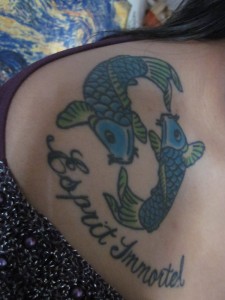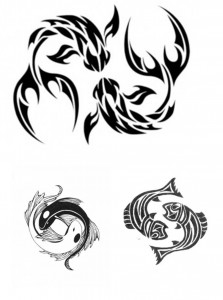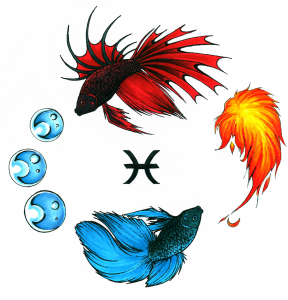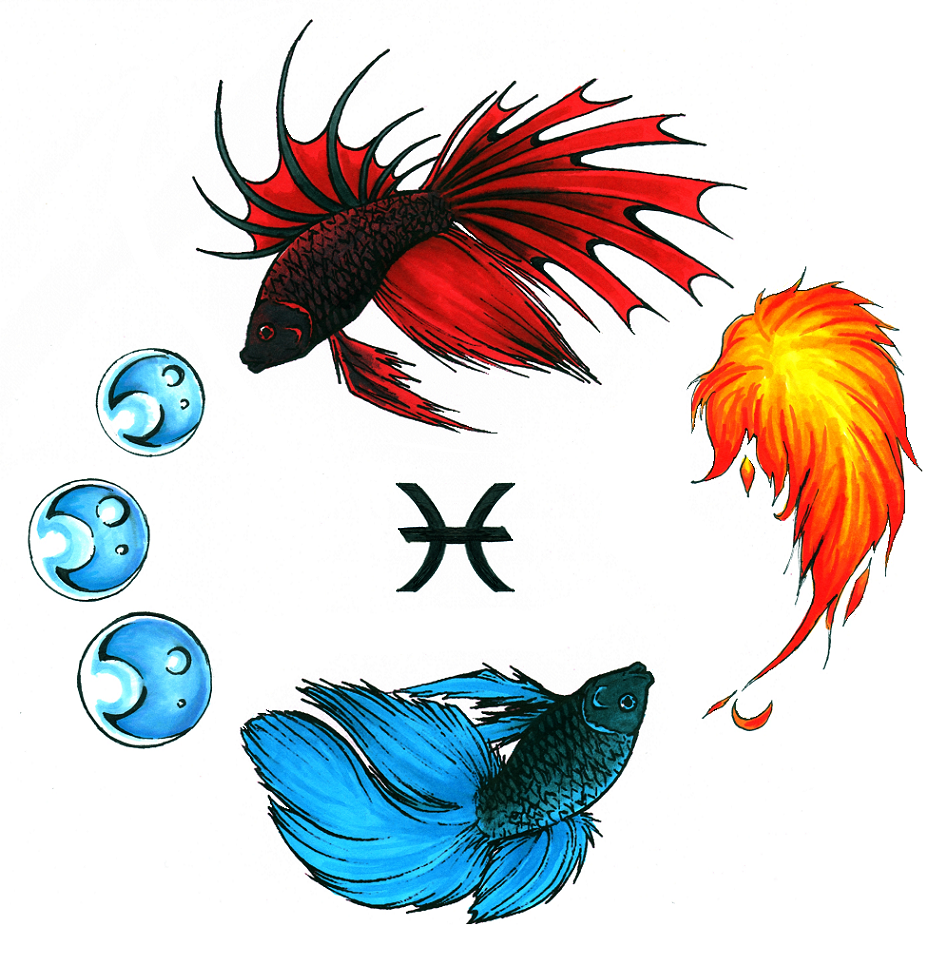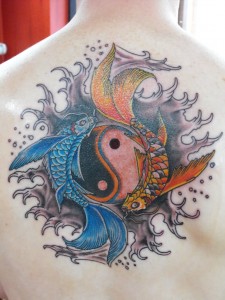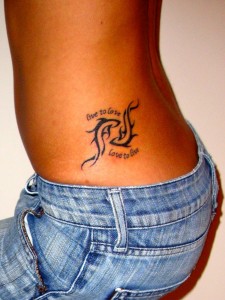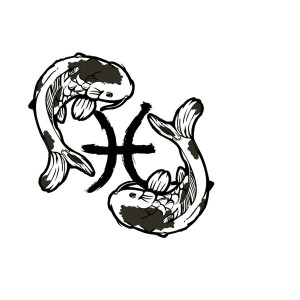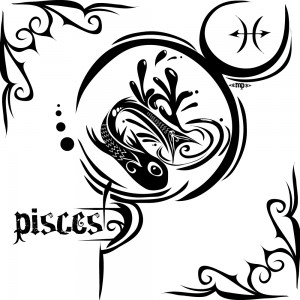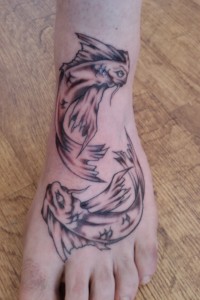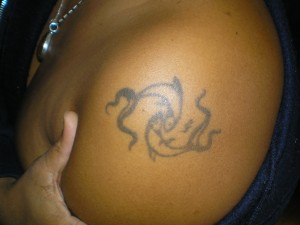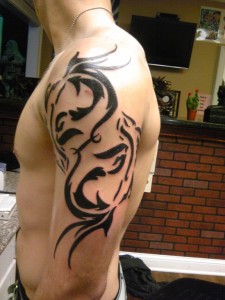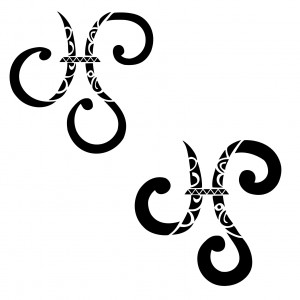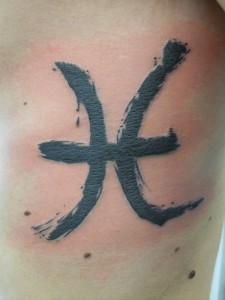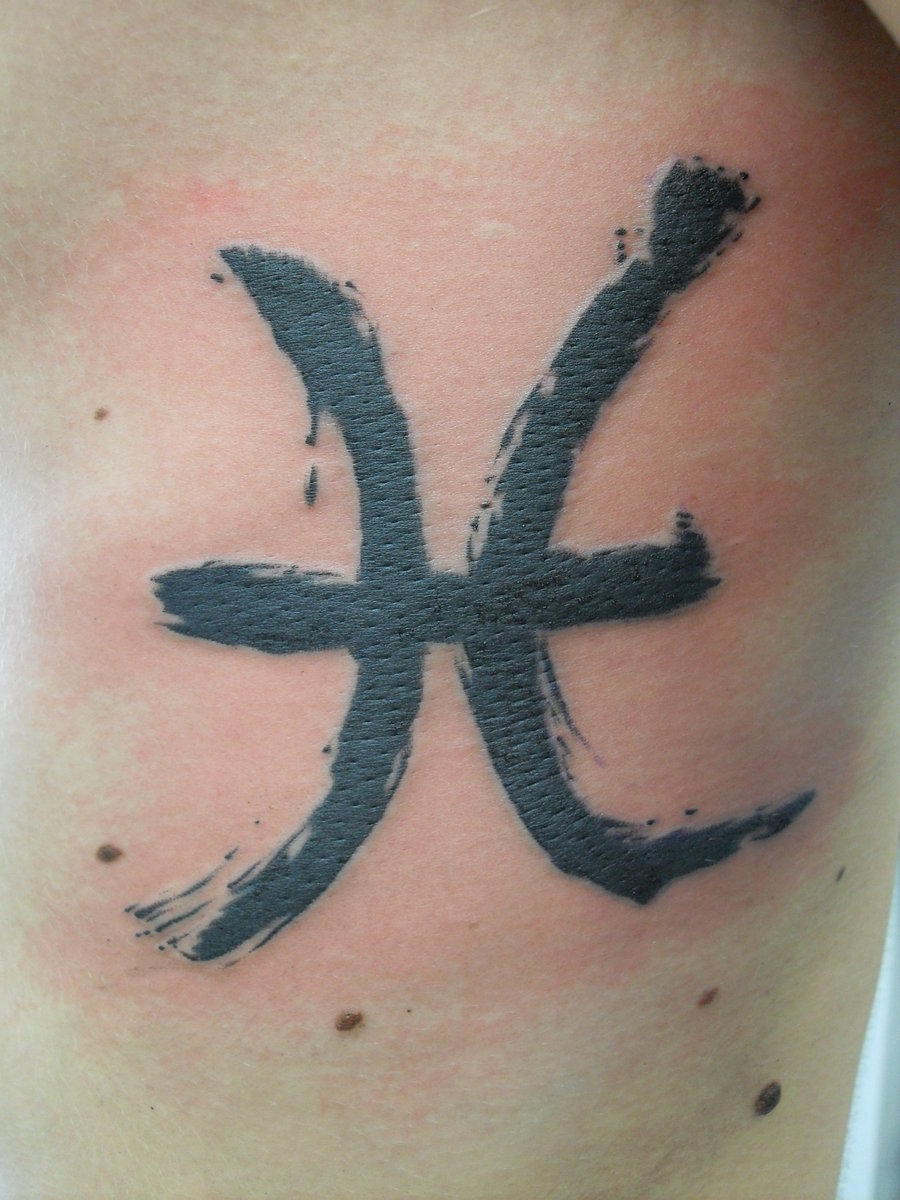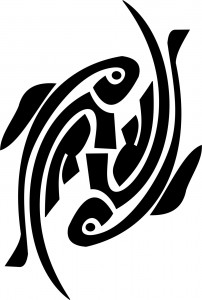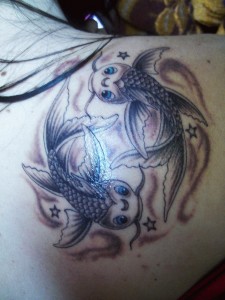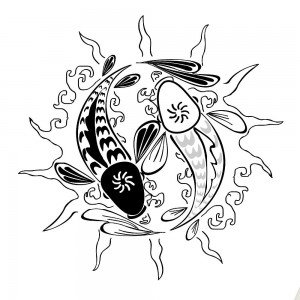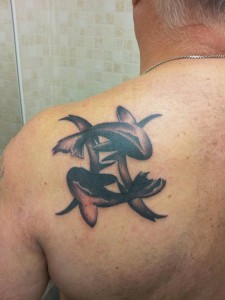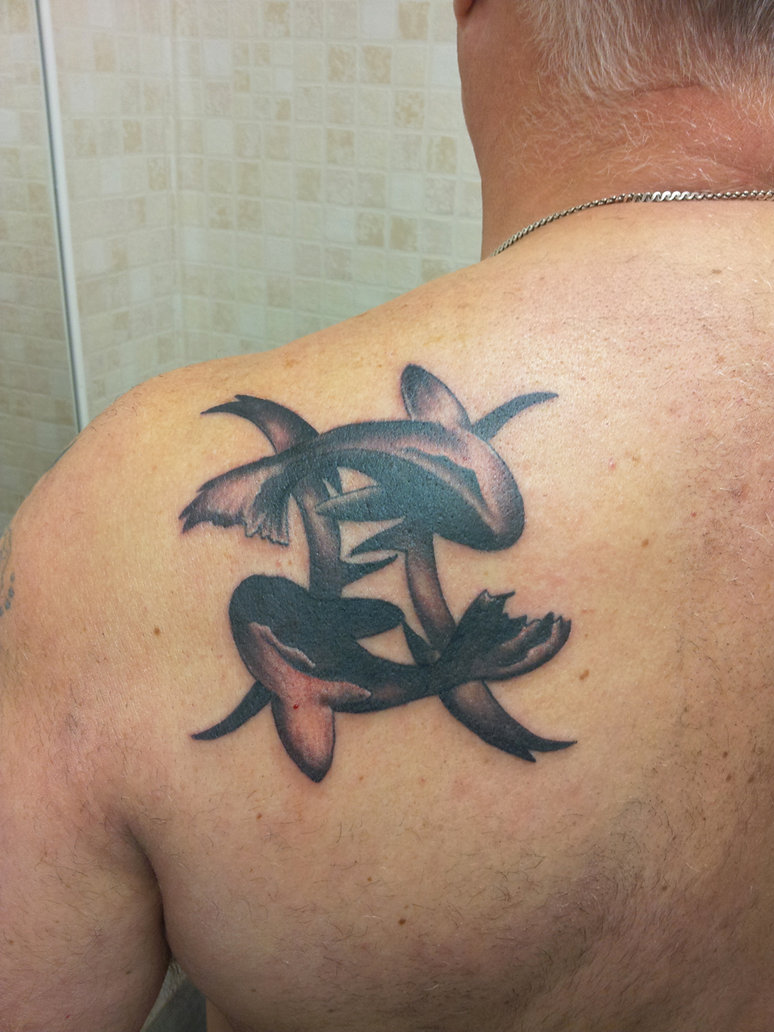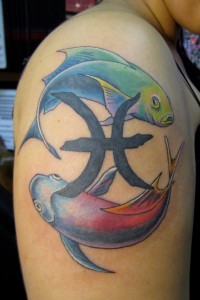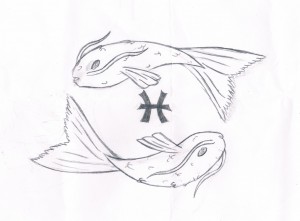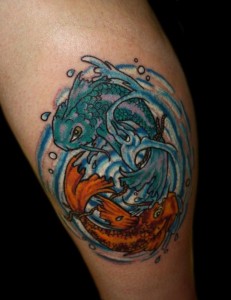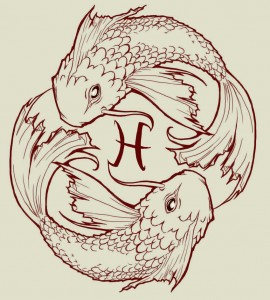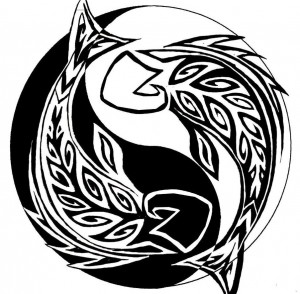 The Pisces tattoos presented here are quite diverse in their styles and are sure to please various tastes and preferences.