Serenity Prayer Tattoos Designs, Ideas and Meaning
If you are looking for a religious tattoo that looks cool as well as holds deep inner meaning, then a serenity prayer tattoo may just be the one for you. It combines both traditional and modern elements and allows the wearer plenty of flexibility to experiment with the look and feel of the tattoo. The Serenity Prayer includes a script that asks for strength and guidance from God to allow and accept the things as they are when they cannot be changed, as well as have the ability to change the things that can be altered by human intervention. It also asks for the necessary wisdom to be able to differentiate between the two. This tattoo design can be worn at any part of the body as one may feel like, and diverse font styles and sizes can be used for creating it. Additional elements such as flowers, stars, the Om sign, scripture scrolls, angels, cherubs, unicorns, the Cross, the Star of David, etc. can be added to the design as well.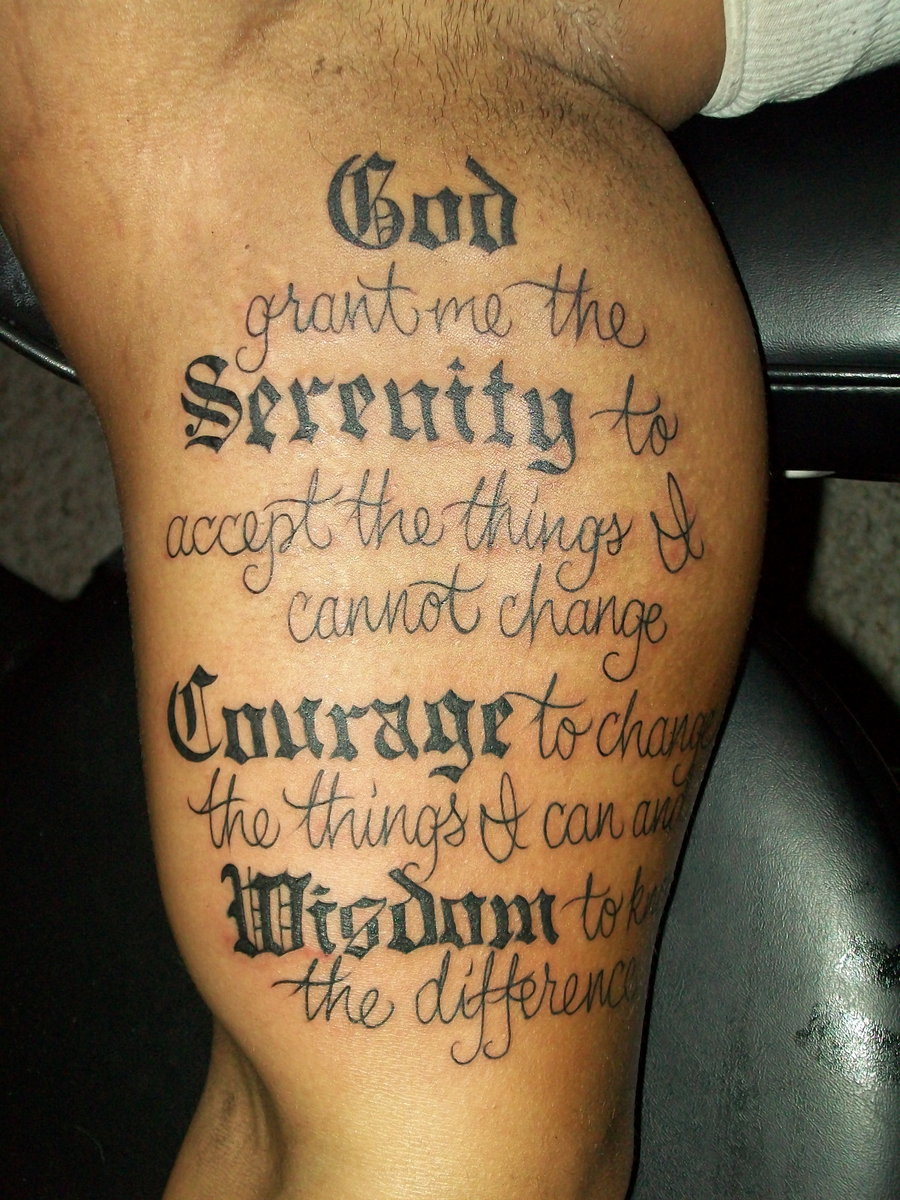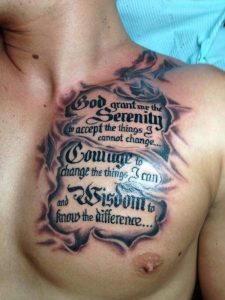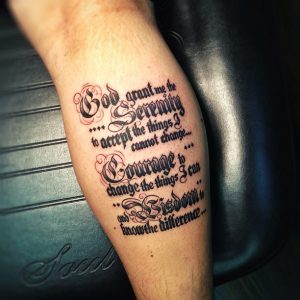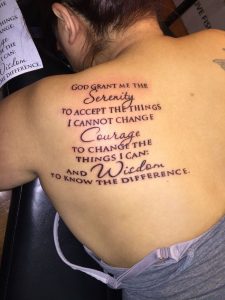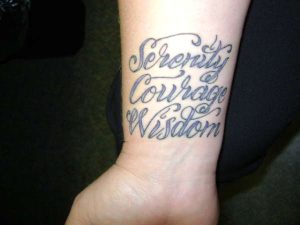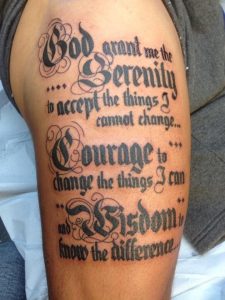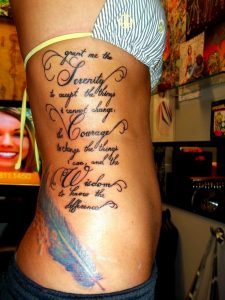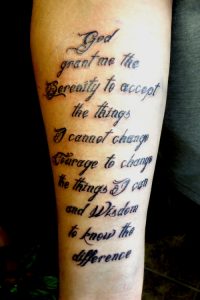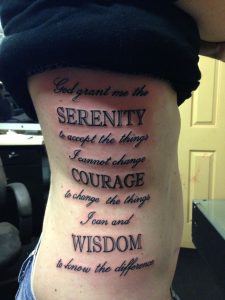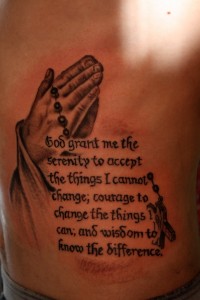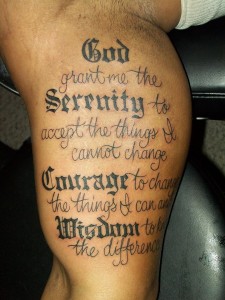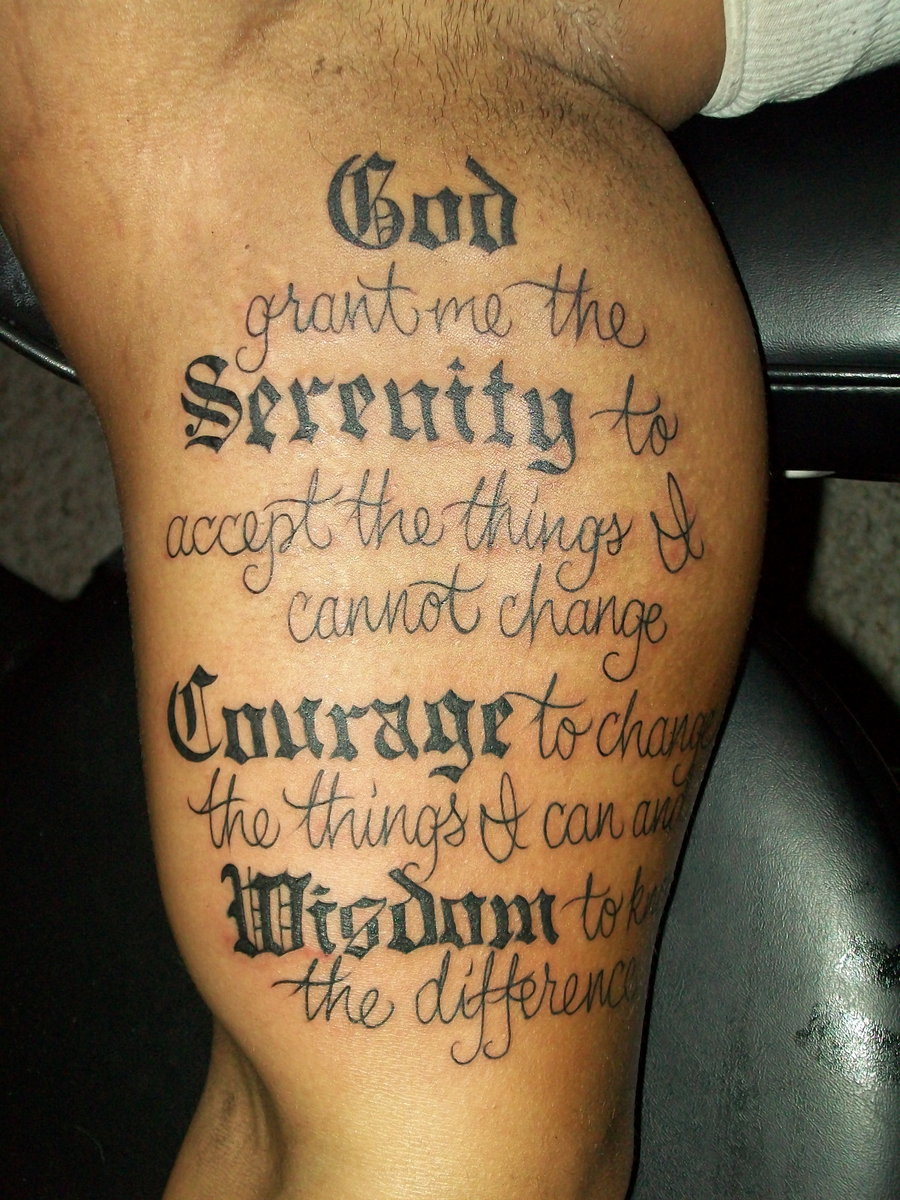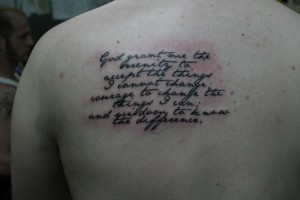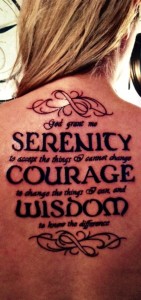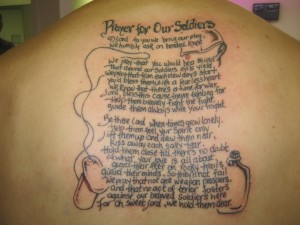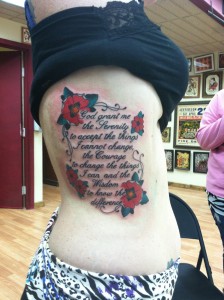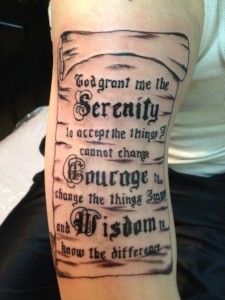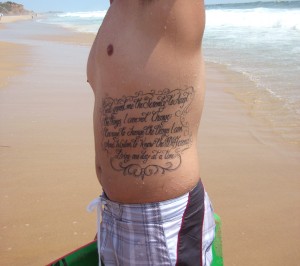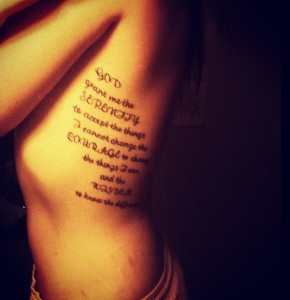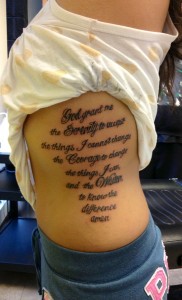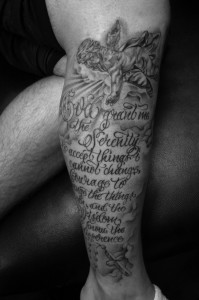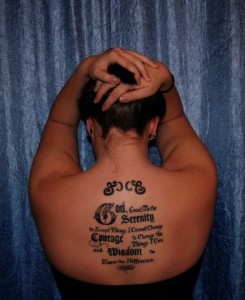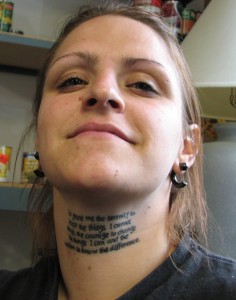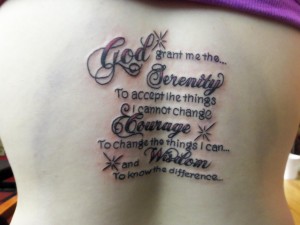 Choose from the beautiful Serenity Prayer tattoo designs presented in this site to express your faith on the Almighty.