Quote Tattoos Designs, Ideas and Meaning
Quote tattoos are a popular way of expressing your true heartfelt emotions, whether they relate to you at a particular phase of your life or you are able to identify with it on a general level. Quotes can be of various types, and you can use quotes by famous people or have your very own saying or motto tattooed on your body. Sometimes a few lines of a poem may be used as a tattoo; at other times a statement that honestly expresses a particular mood of your can be used as a tattoo. Sometimes a quote tattoo may have other accompanying symbols, such as flying birds, heart signs, clouds, stars, swirls, trees, and others. The quote can be written in a few straight lines, or it can be presented in other ways as well. The font used to write the quote may vary in style, thereby creating a variation in the tattoo's appearance.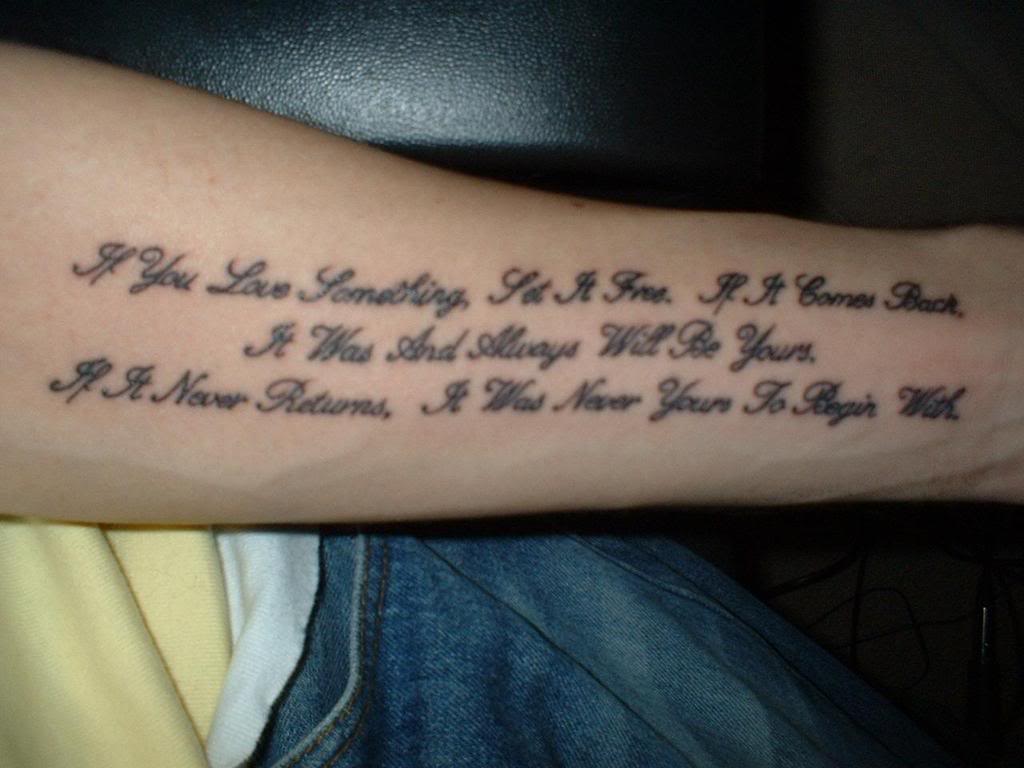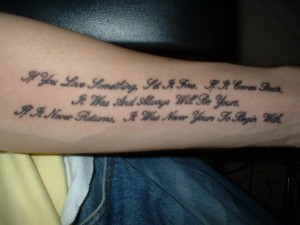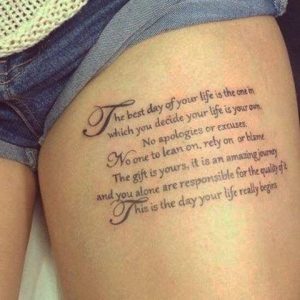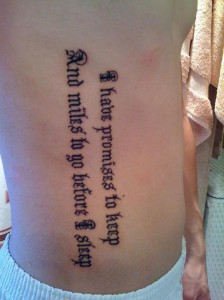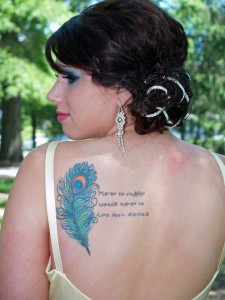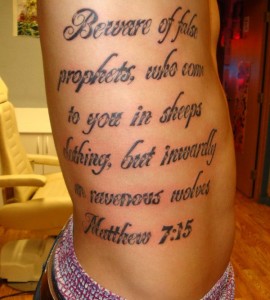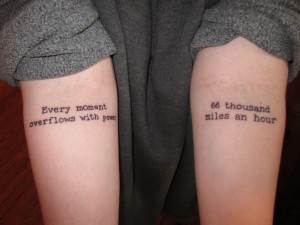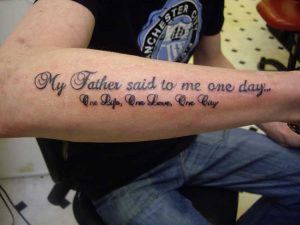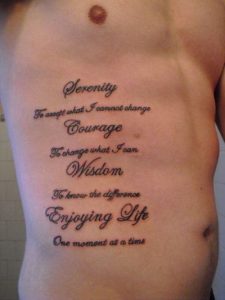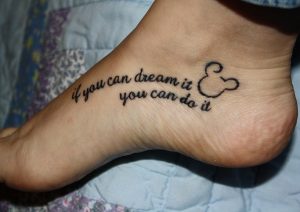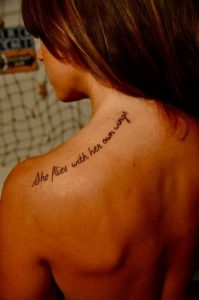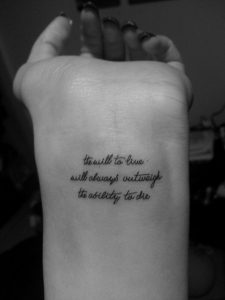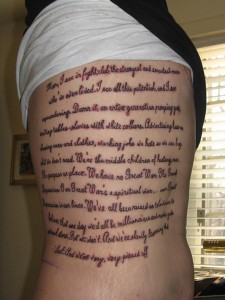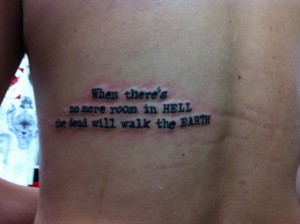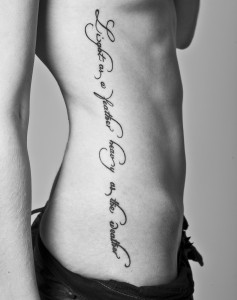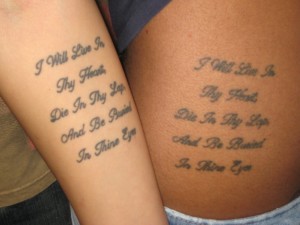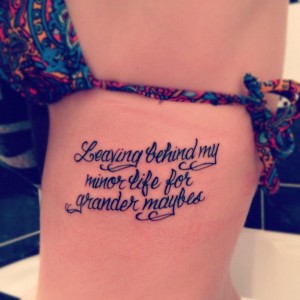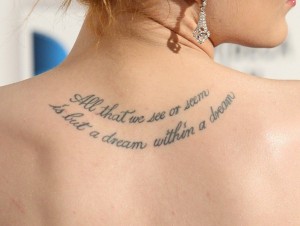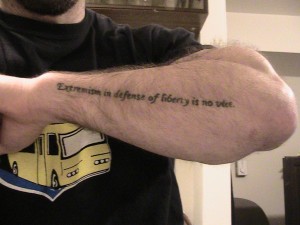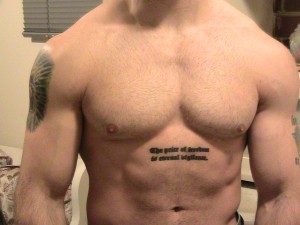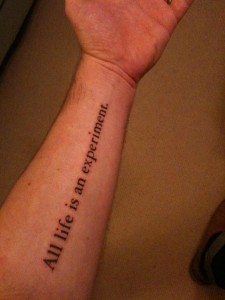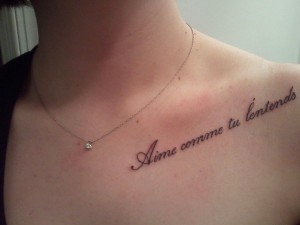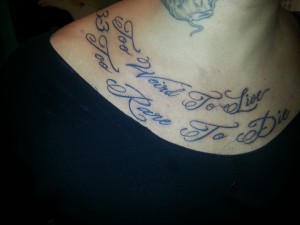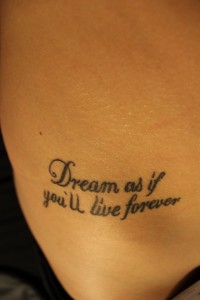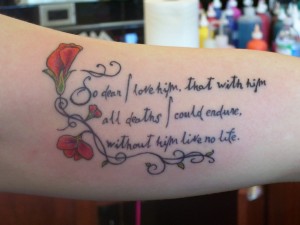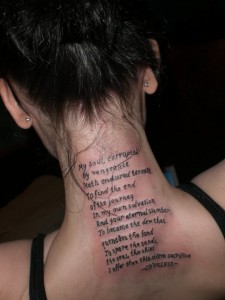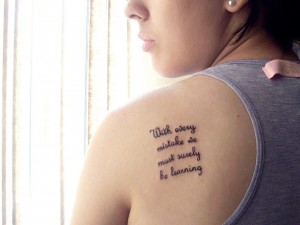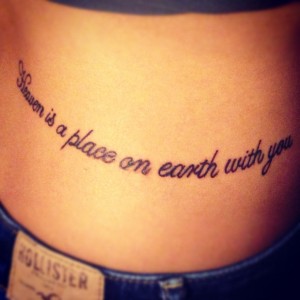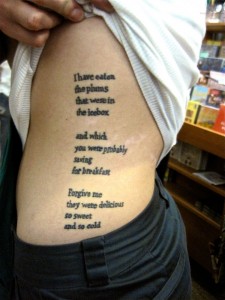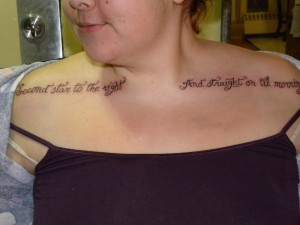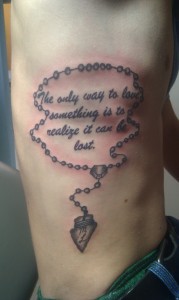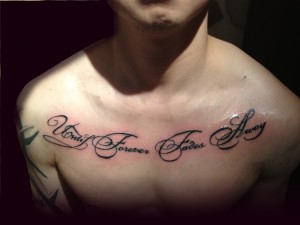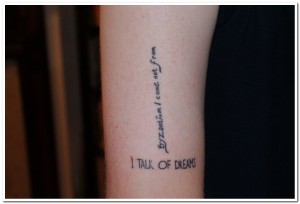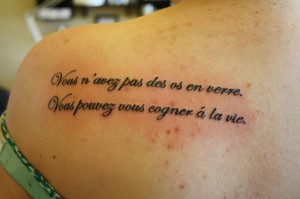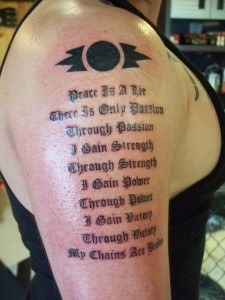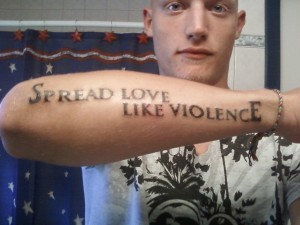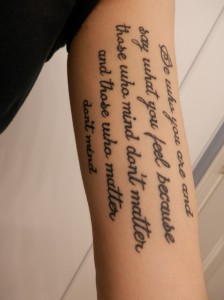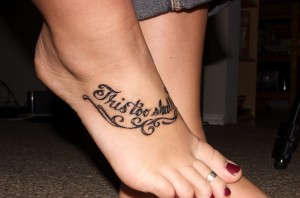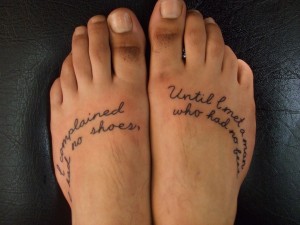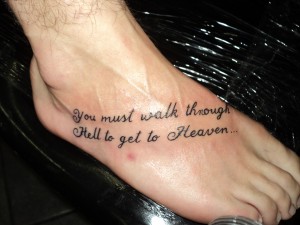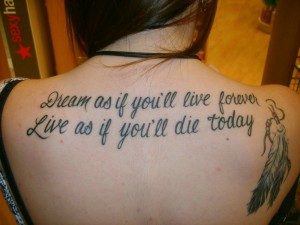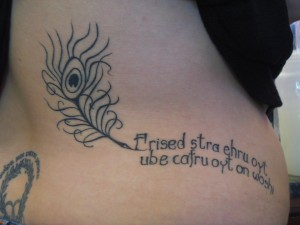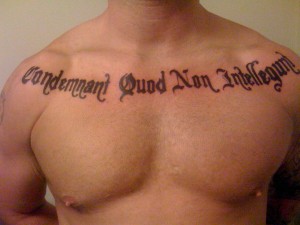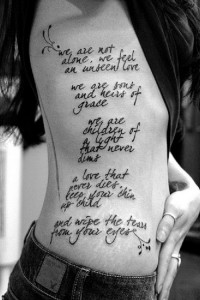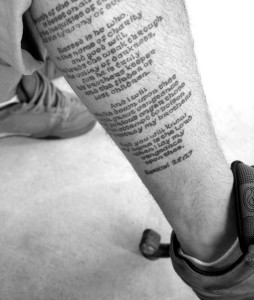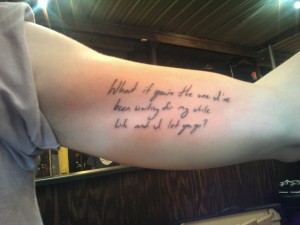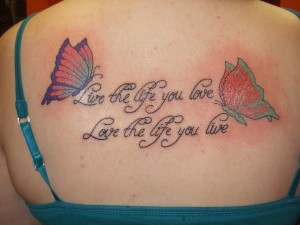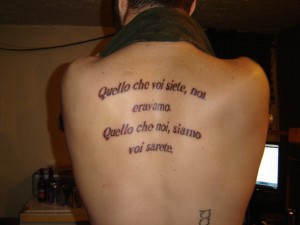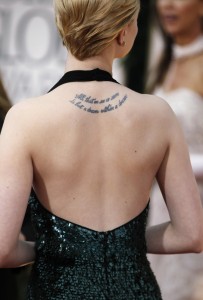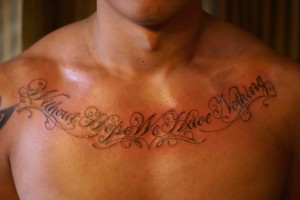 Choose from some of the quote tattoo styles presented above and you can use them as an inspiration to make your very own tattoo design.