Peace Sign Tattoos Designs, Ideas and Meaning
The Peace Sign is a very popular symbol since the 1960s and 1970s that has been duplicated in countless pieces of artwork. It represents tranquility and peace and so has been featured in many shirts, stickers, key chains, jewelry and posters. The symbol originated as a sign of protest for the Vietnam wars as well as a plea for nuclear disarmament. It was often used during the countercultural days of the 1960s by the hippies who combined it with slogans like "make love, not war". As a result, the Peace Sign has also been very closely associated with the hippie culture. It is thus no wonder that many people still feel a strong connection to the hippie days or the hippie movement in general and so just love to sport this symbol as cool tattoo designs. Peace Sign tattoos can be worn in a multitude of ways. You can opt for a design that is done in traditional black ink or go for a more colorful one. The Peace Sign tattoos can also be combined with certain other elements, such as ribbons carrying a personal message or images of swallows.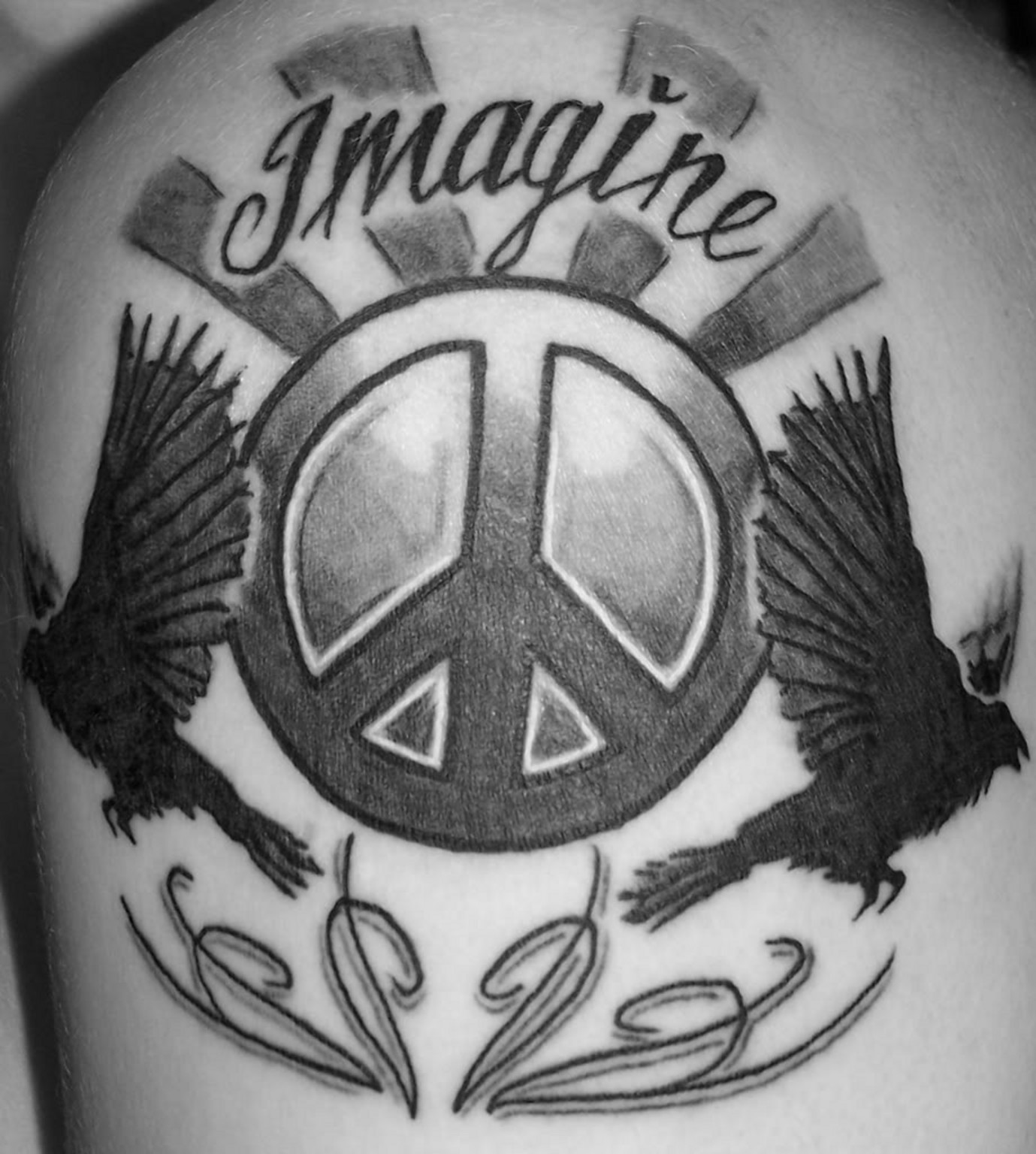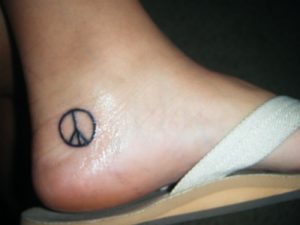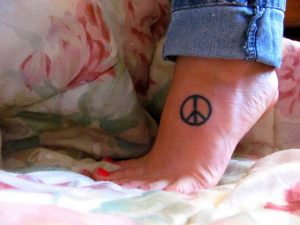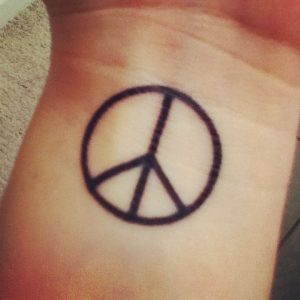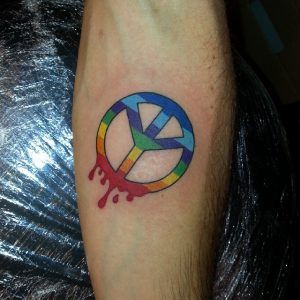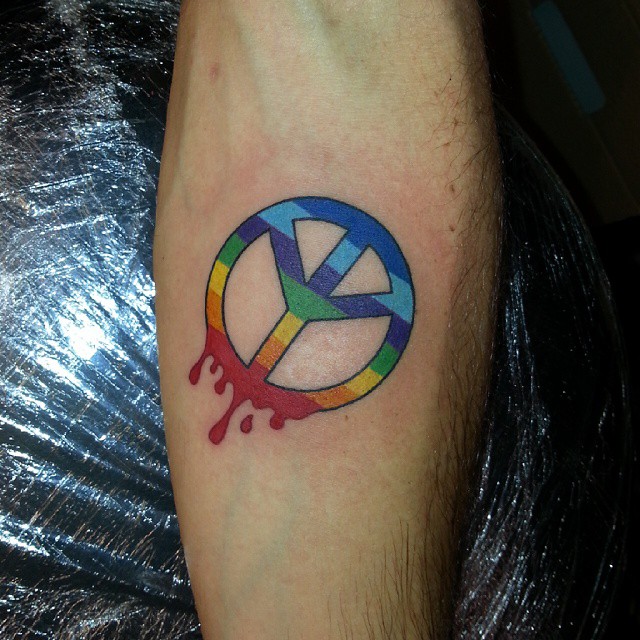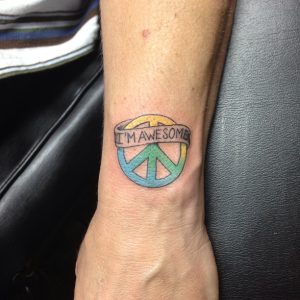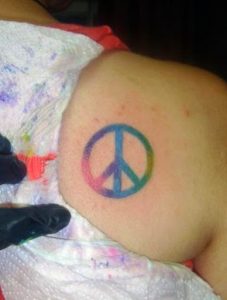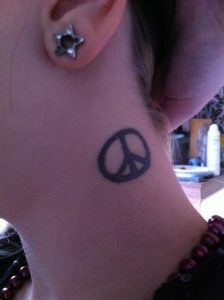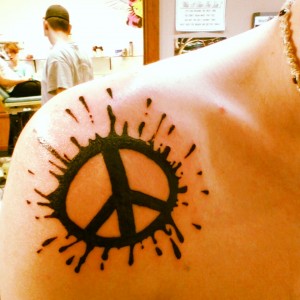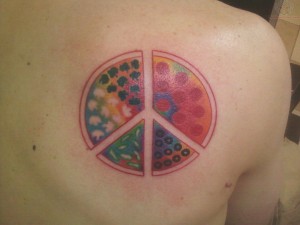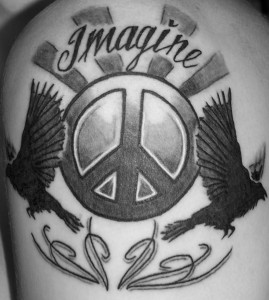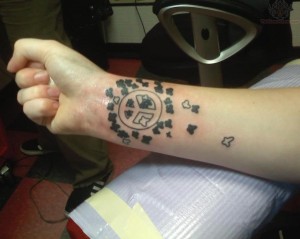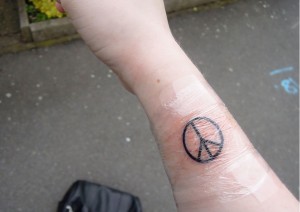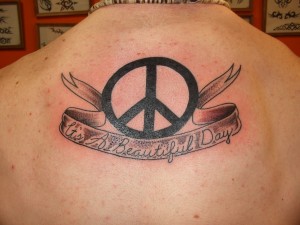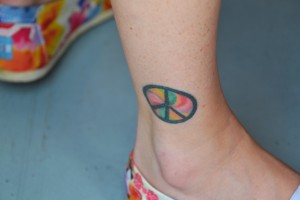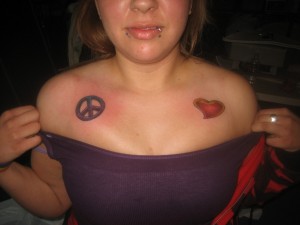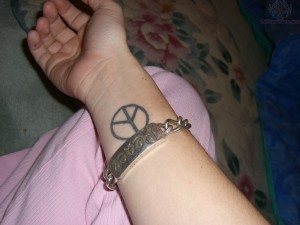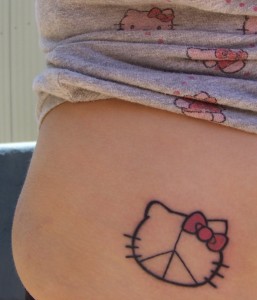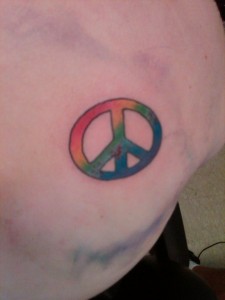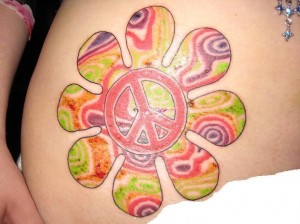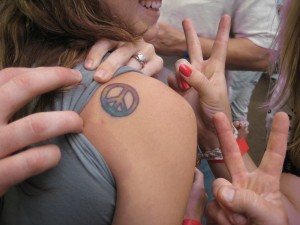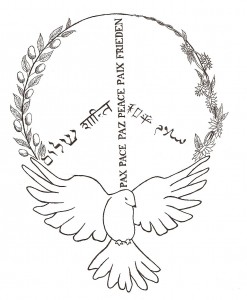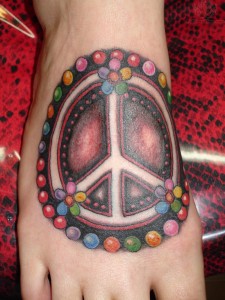 This site features a great collection of Peace Sign tattoos that are quite stylish to look at.