Navy Tattoos Designs, Ideas and Meaning
Navy tattoos are quite common among seafaring people who spend half of their lives traversing the waters of the world. Sailors are in the habit of leading very hectic and stressful lives at sea where they face constant peril from various sources. Hence they are in the habit of sporting tattoos that they believe will bring good news and good fortune. The naval tattoos also reflect the inner hopes and desires of the sailors that help them to get through troubled times. Navy or naval tattoos come in different styles and designs. Some of the most common symbols depicted in these tattoos include an anchor, crossed anchors, a compass rose, a nautical star, a full-rigged ship, a harpoon, a shellback turtle, Roman sea god Neptune, crossed guns or cannons, swallows or sparrows, palm trees, pig and rooster as well as daggers and swords. Each of these tattoos carries their own meaning. Some of them are worn for their protectiveness, whereas others may be worn to denote a particular achievement. For example, a swallow or sparrow tattoo is worn for every 5000 nautical miles. Navy tattoos are also quite popular among people who have never served as a sailor.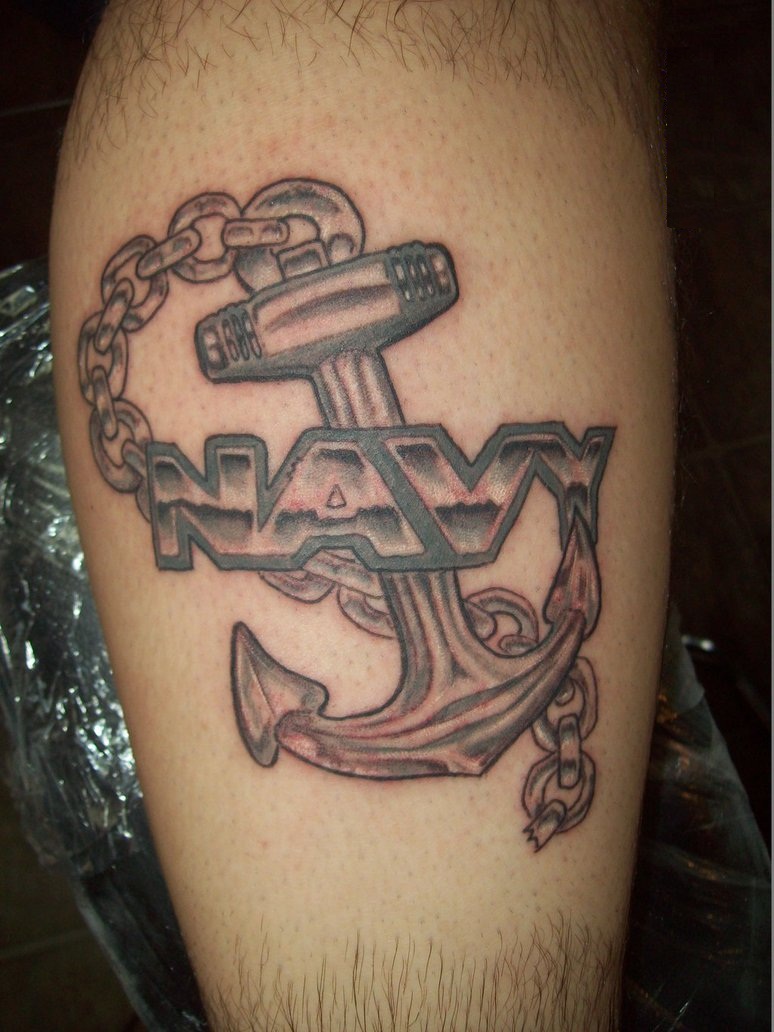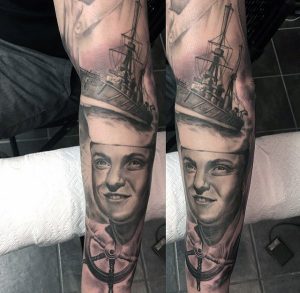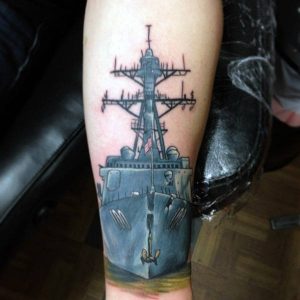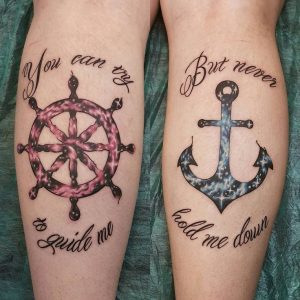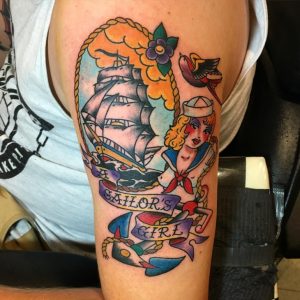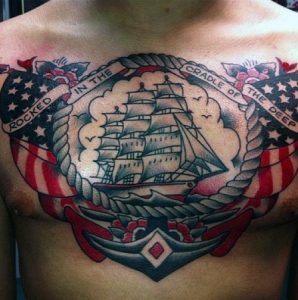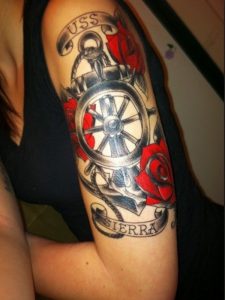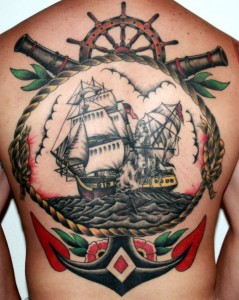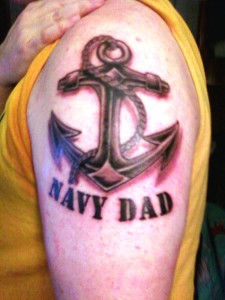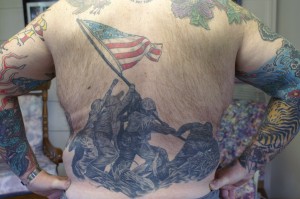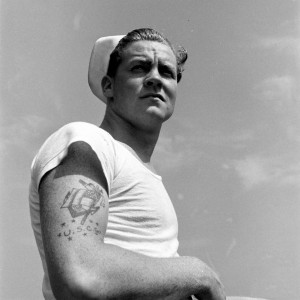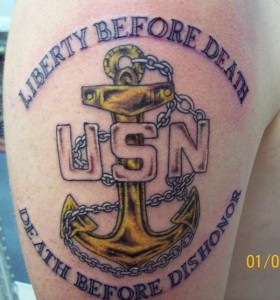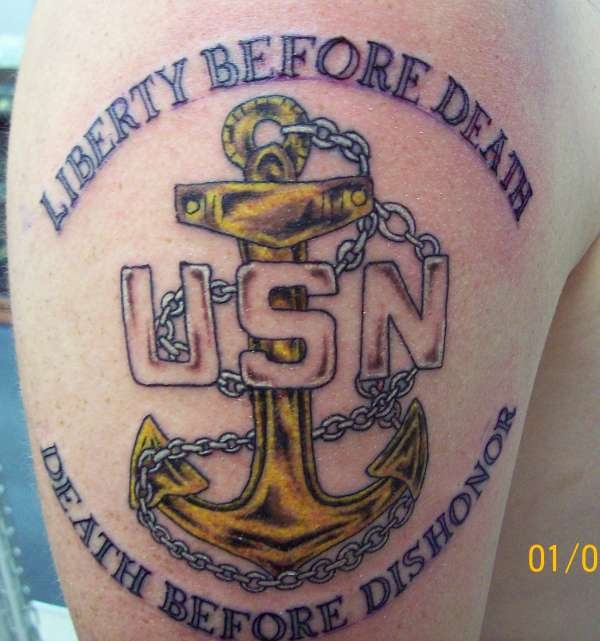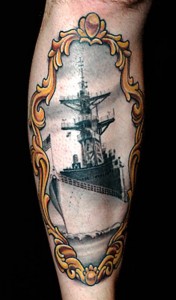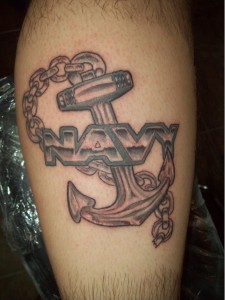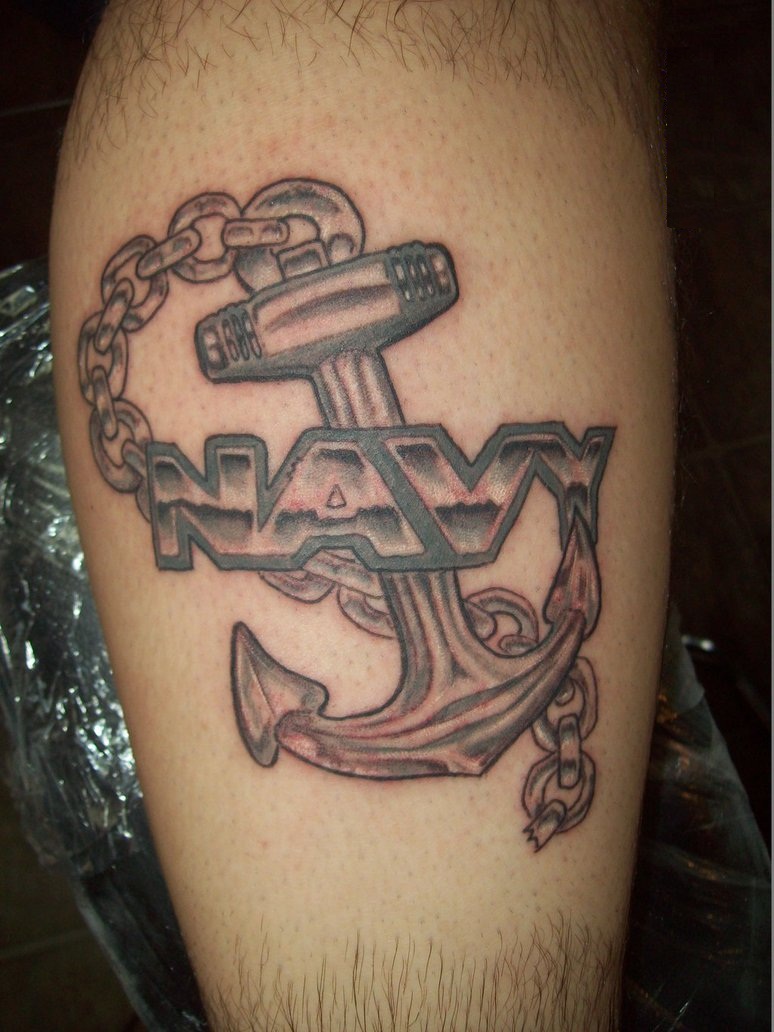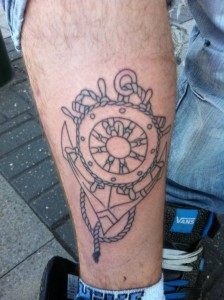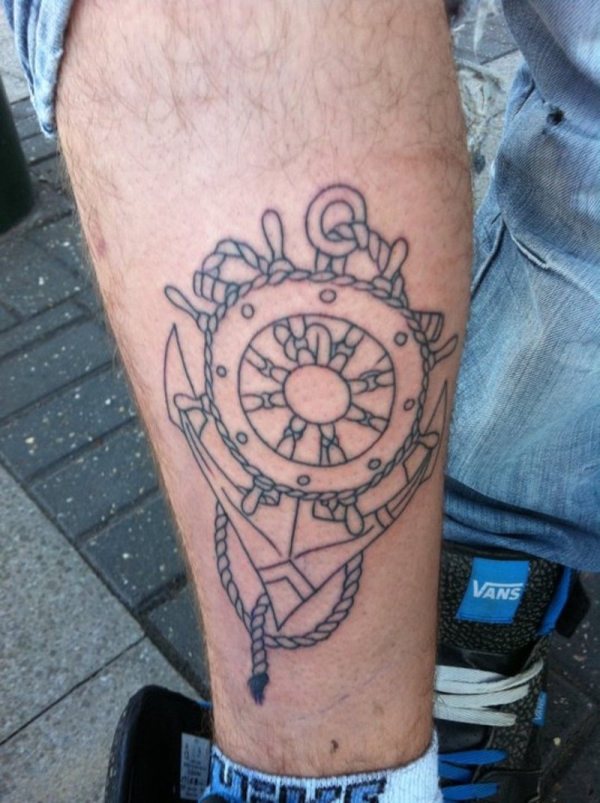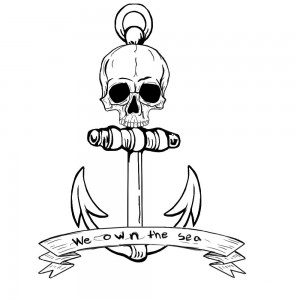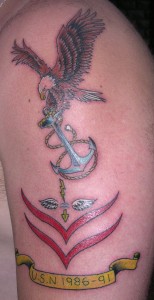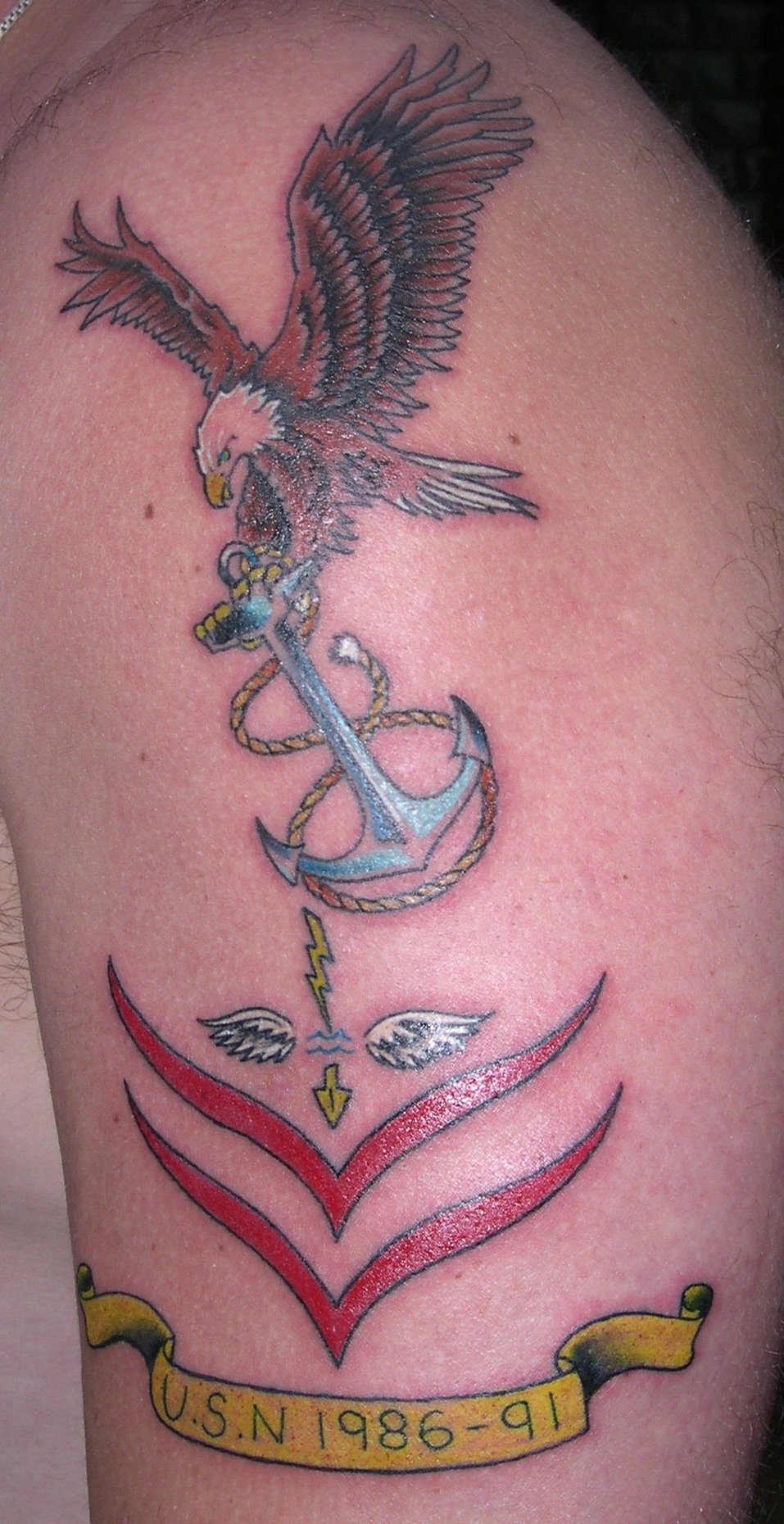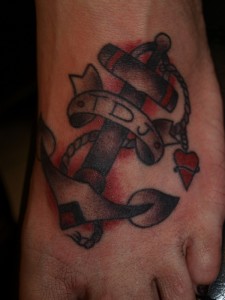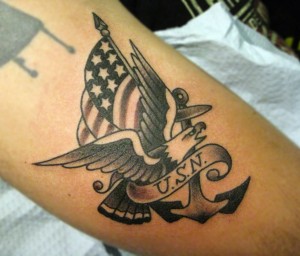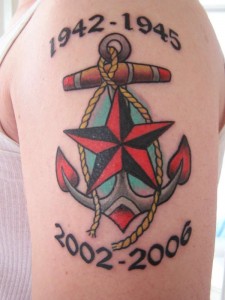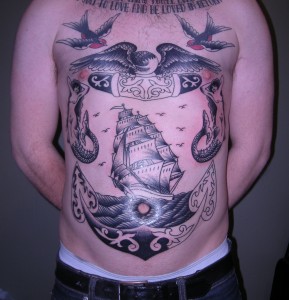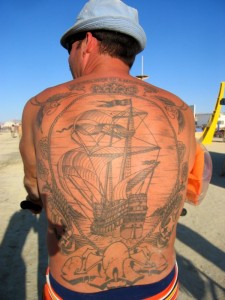 The navy tattoos presented here are notable for their fine details and striking coloration.