Mermaid Tattoos Designs, Ideas and Meaning
Mermaids are mythical creatures having the upper body of a human female and the lower body of a fish. They have been featured in various folklores throughout the world, and different cultures have their own ideas about these unusual beings. Known for their ethereal beauty, they are believed to lure sailors with their luscious voices and cause death and destruction of the ship and its crewmen. Humans have been enamored with these striking, magical creatures for a long time and so they are a very popular subject when it comes to tattoos. Mermaid tattoos are said to symbolize various meanings, such as love, beauty, elusiveness, allure, mystery, sensuality, free-spiritedness, duality, creativity, intuition and sexuality. Mermaids are associated in myths with Aphrodite, the Greek goddess of love and beauty. They are also affiliated to sea goddesses such as Amphitrites, Calypso, Tethys, and Rán. These tattoos vary greatly in their style, size, coloration and essence, and are mainly worn at the hands, the ribs or the back of the body.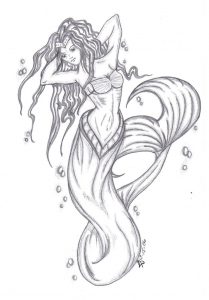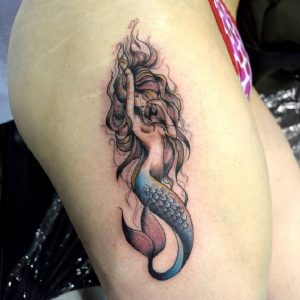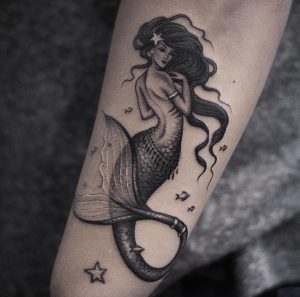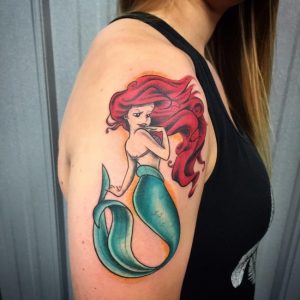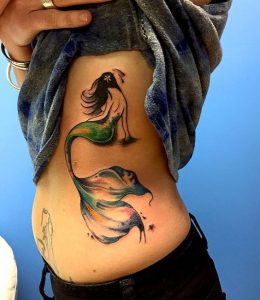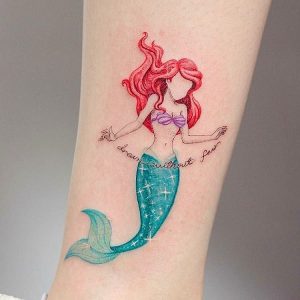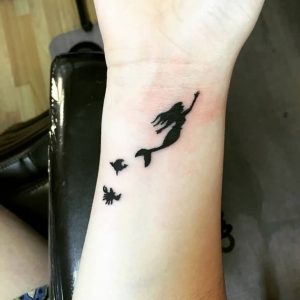 The mermaid tattoo ideas presented here are quite graceful and elegant, and will surely work wonders to bring out your inner femininity and playfulness.