Firefighter Tattoos Designs, Ideas and Meaning
Firefighter tattoos are highly popular among people both inside and outside of the firefighting profession. Traditionally it has been the firefighters who have sported these tattoos. A firefighter tattoo symbolizes the pride and courage that is associated with the job. Common individuals love sporting a firefighter tattoo as a sign of respect for the firefighters who constantly put their own lives in danger while trying to save those of others. Firefighter tattoos can be very stylish and innovative, with effective use of colors and one liner quotes. These tattoos are mostly sported in areas of the body from where they are most visible, such as the upper arms, the back and even lower legs. Some of the most well-known firefighter tattoo designs include the Maltese Cross on fire, firefighter and skyline, Popeye firefighter, firefighting cross, the fire man, fire skull, skeleton firefighter, gator firefighter, firefighter helmet, Memphis firefighters logo, hellfire, firefighter axe and helmet, duty honor and firefighter memorial tattoo.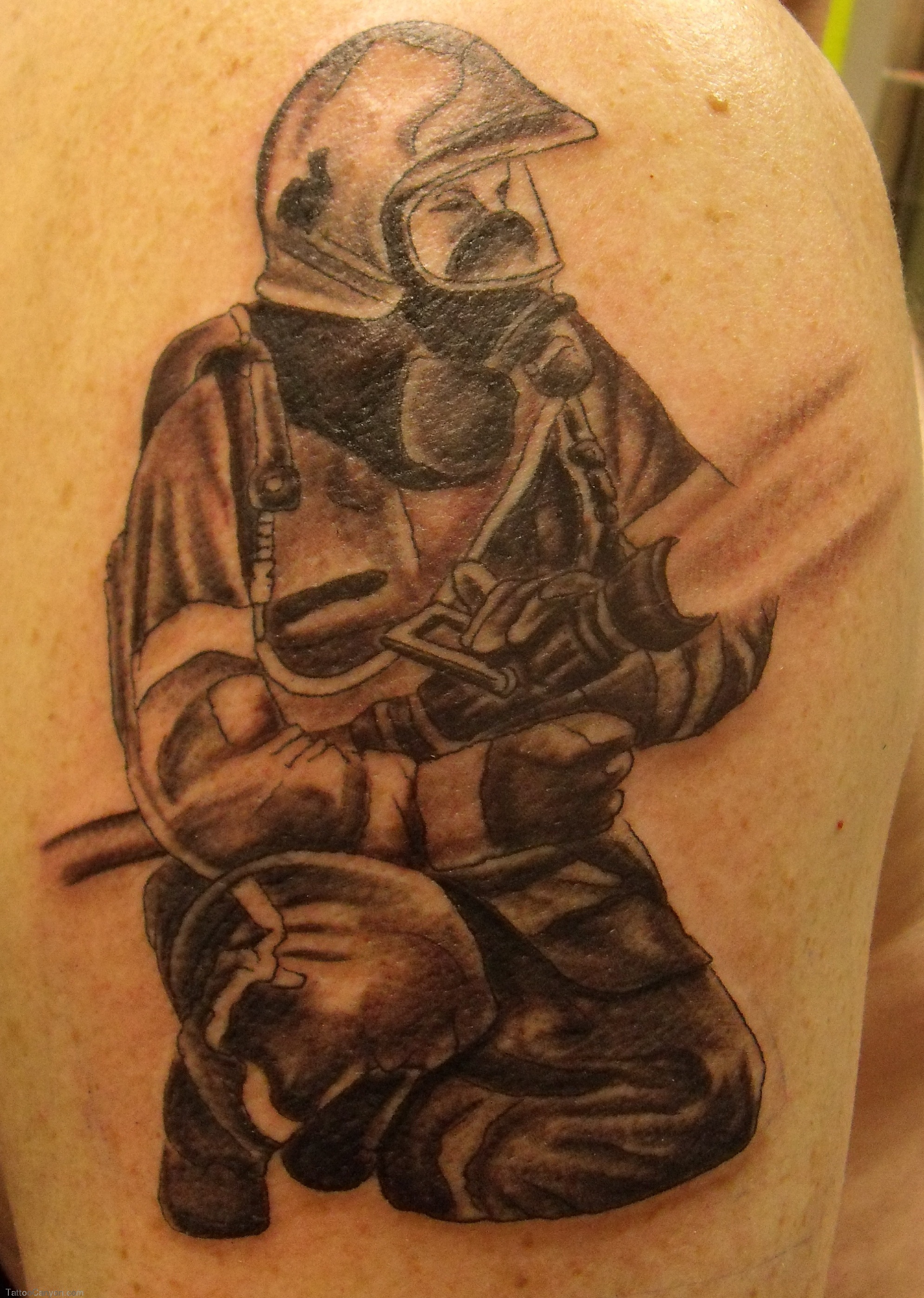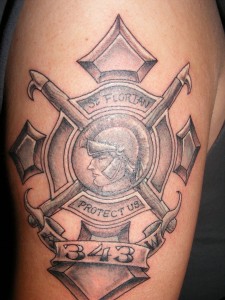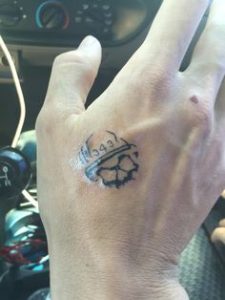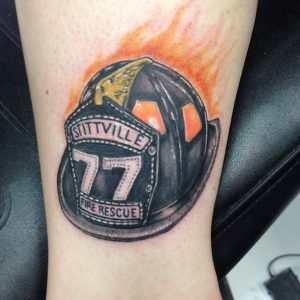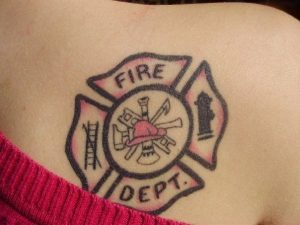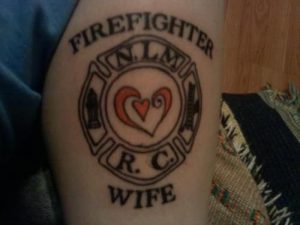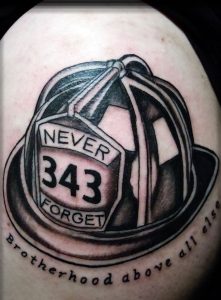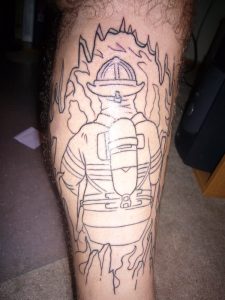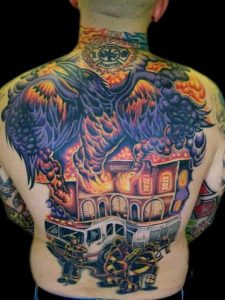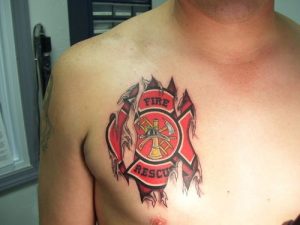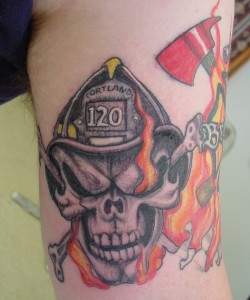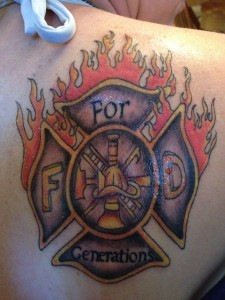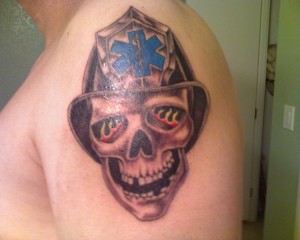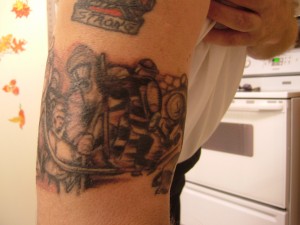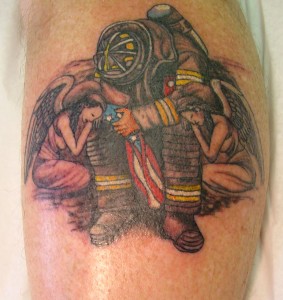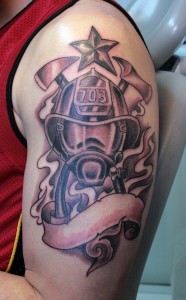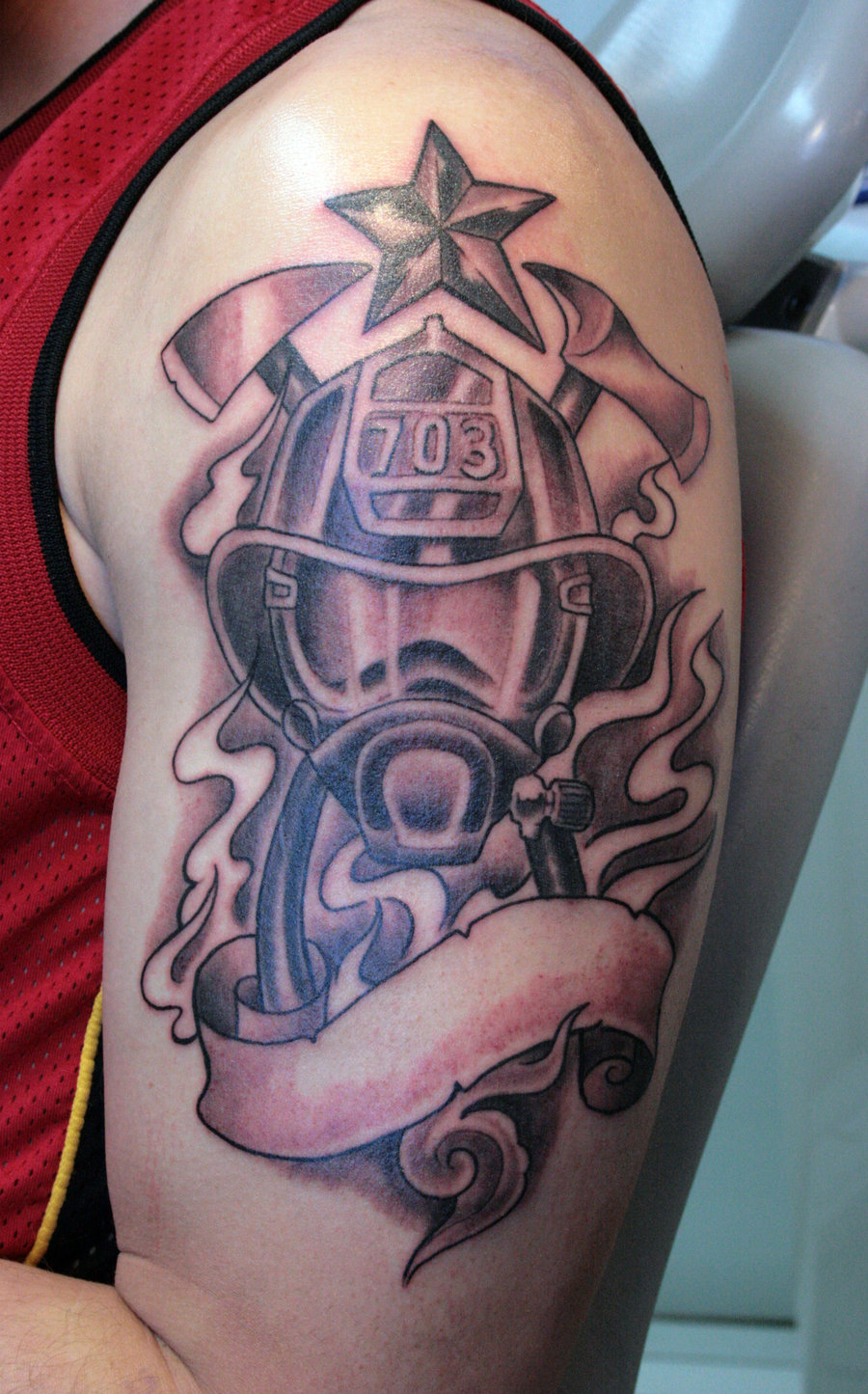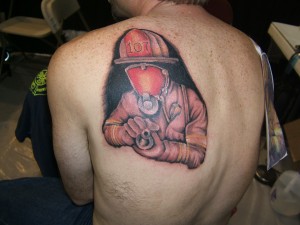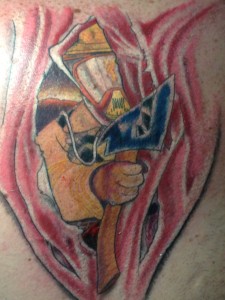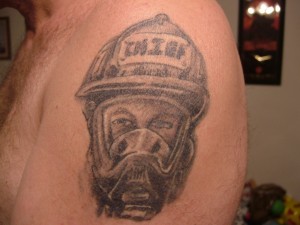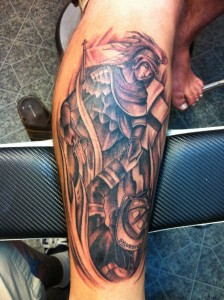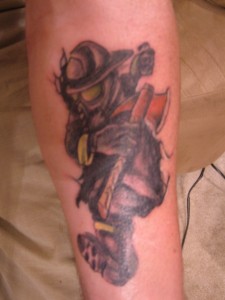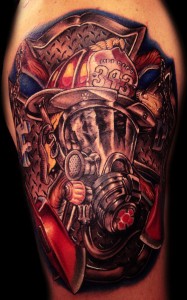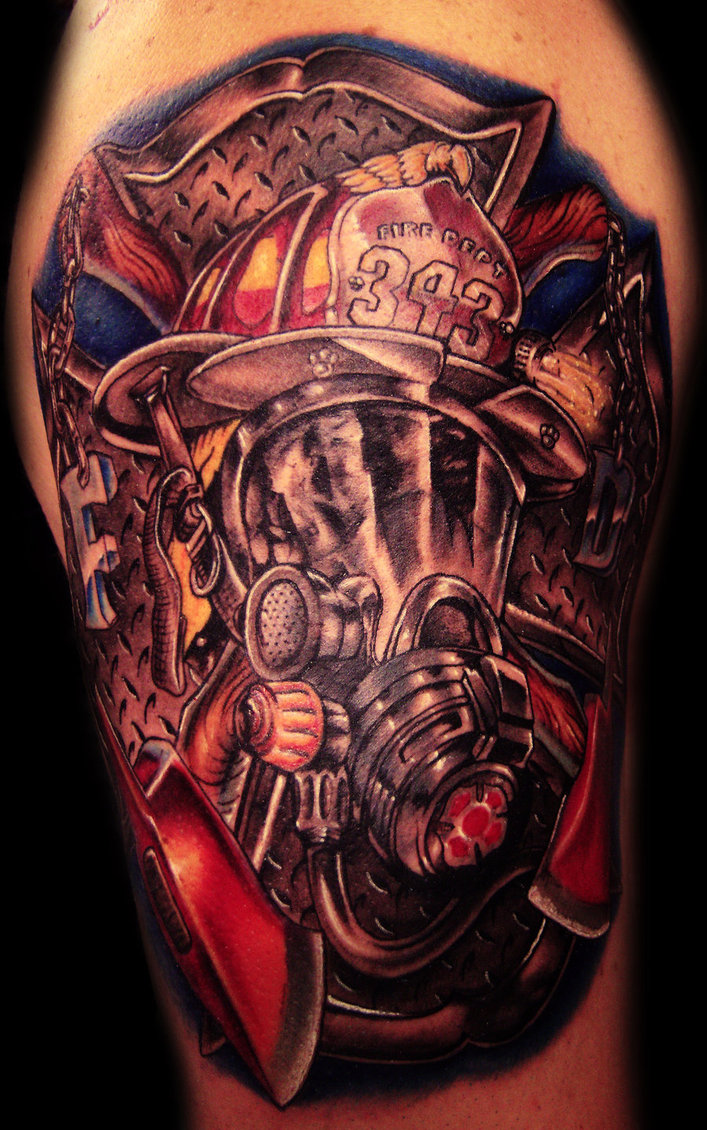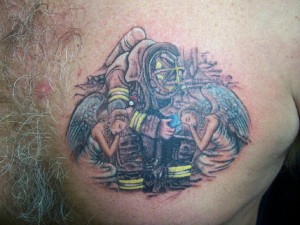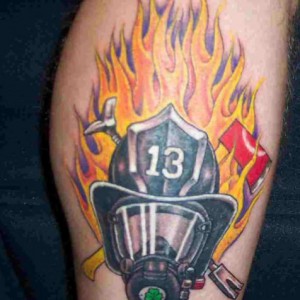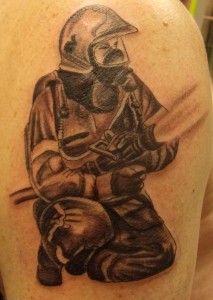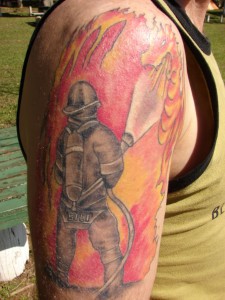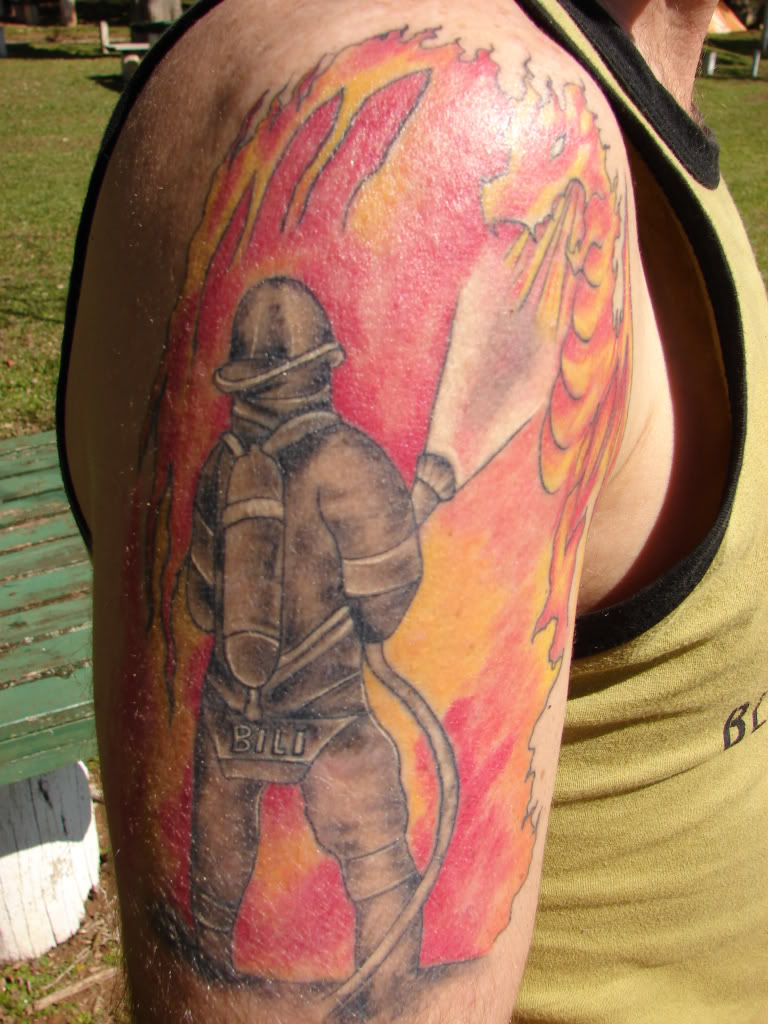 The firefighter tattoos that are shown in this site stand out in their color composition and striking appearance.