Daisy Tattoos Designs, Ideas and Meaning
Flower tattoos are some of the most beautiful designs that one can get done on their bodies. They are notable for their colorful appearance as well as their symbolic meanings. Like roses and lilies, daisies are very popular among tattoo aficionados throughout the world. Tattoos depicting daisy flowers are often chosen by young women for their unique appeal. These flowers have been held with high esteem in many ancient cultures and civilizations throughout the world. These flowers have often been associated in Christian art and literature with the qualities of innocence and purity. Daisy tattoos can come in a variety of colors such as pink, red, yellow, blue and violet, and specific meanings are said to be denoted by each color. For example, red daisies are associated with youthful energy and boldness; the qualities of cheerfulness and intelligence are associated with yellow daisies and blue daisies represent the emotions and the softer side of the wearer. Other ideas expressed by daisy tattoos include serenity, peace, love, good fortune, simplicity and happiness. These tattoos can be worn in numerous ways, which may include large flower bouquets, daisy chains and single blooms.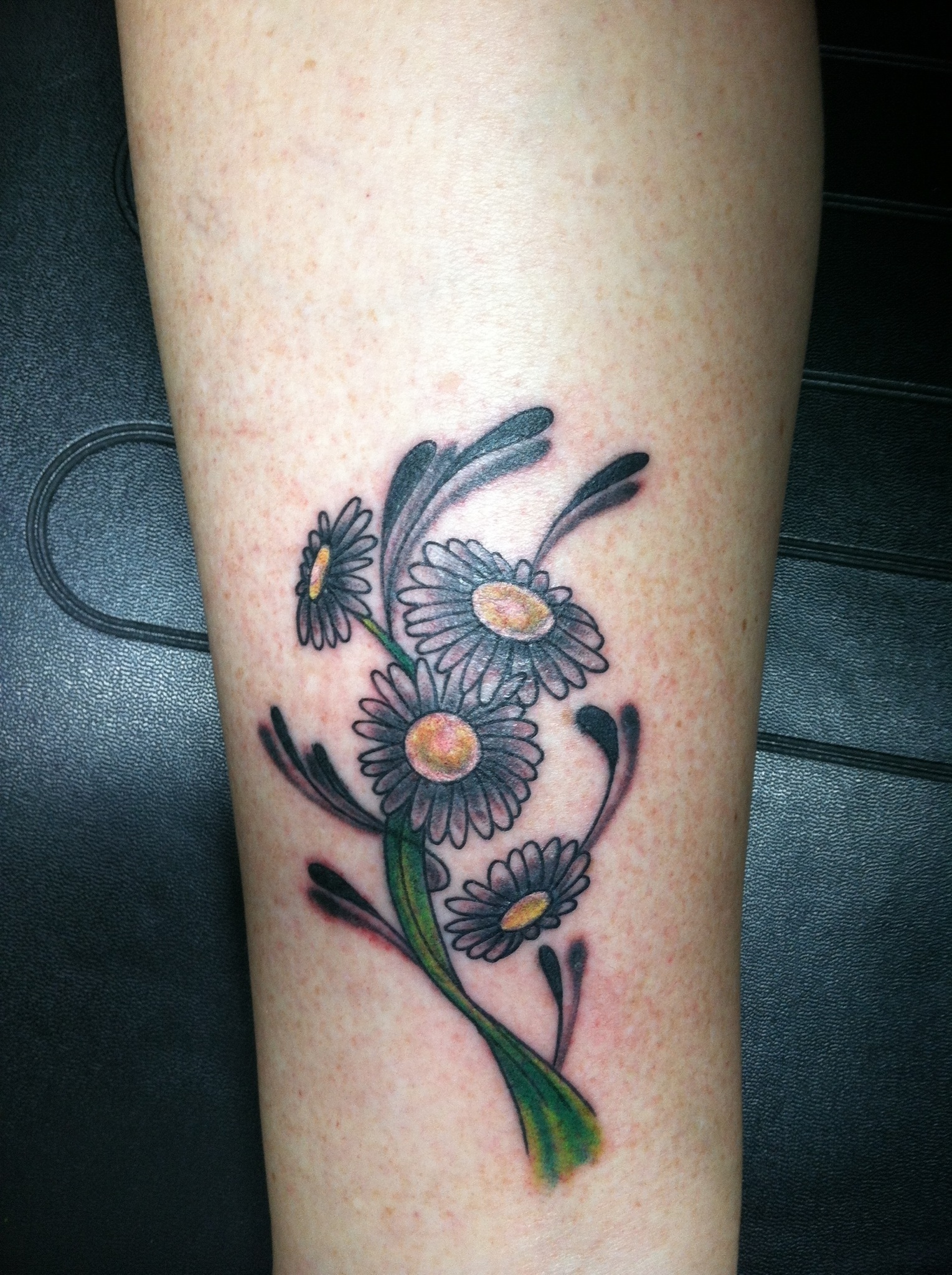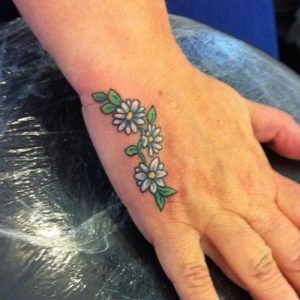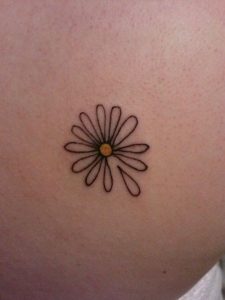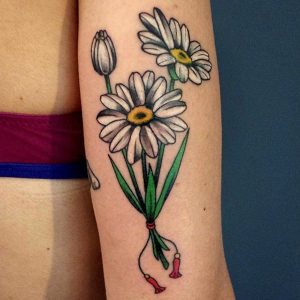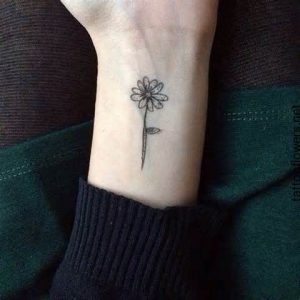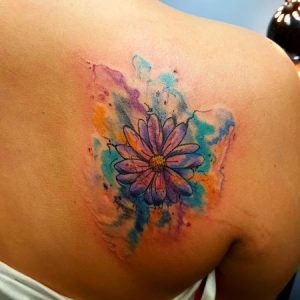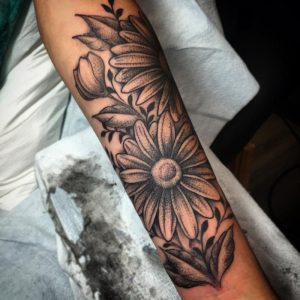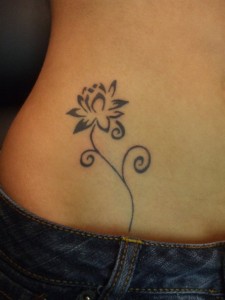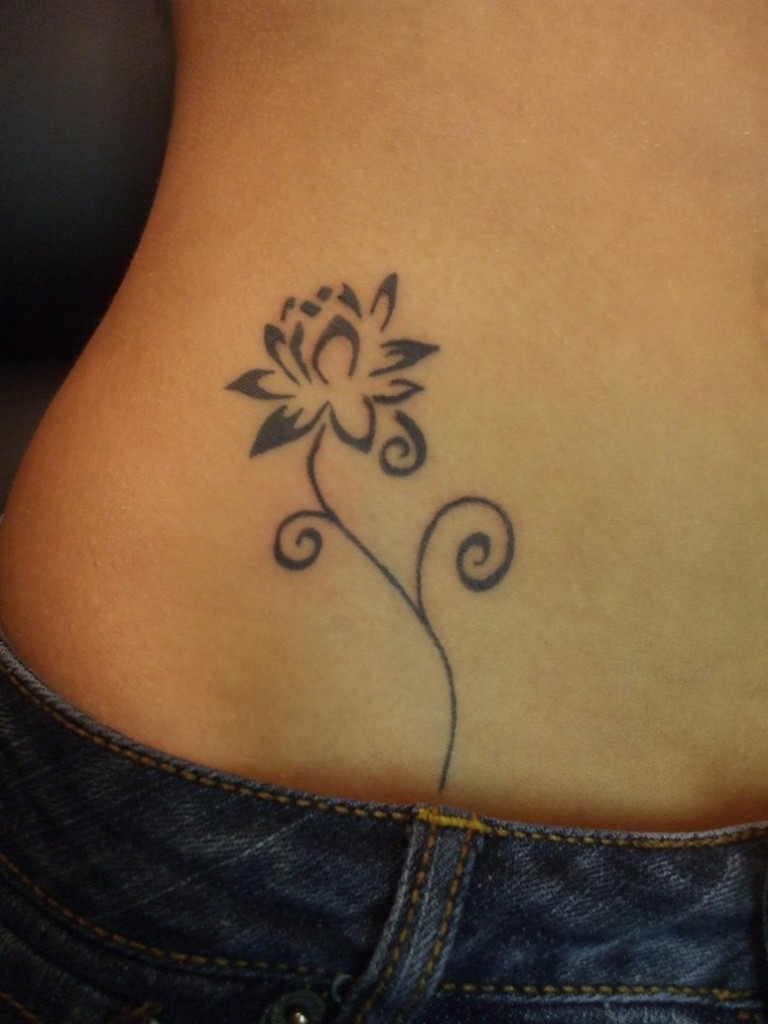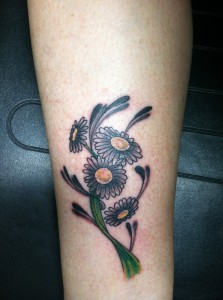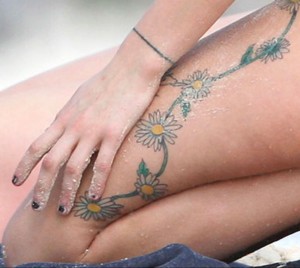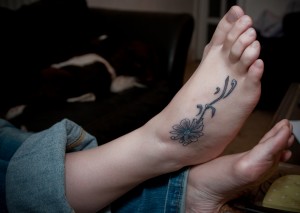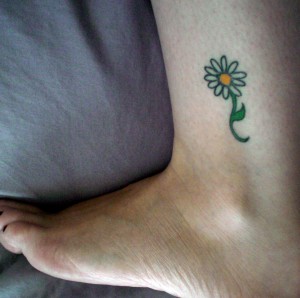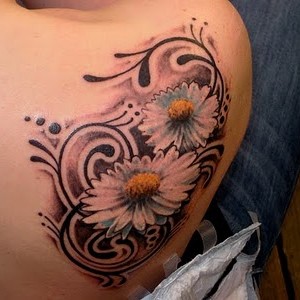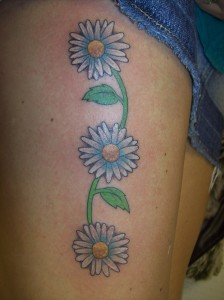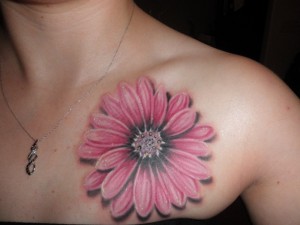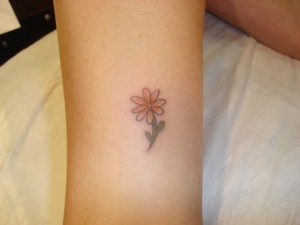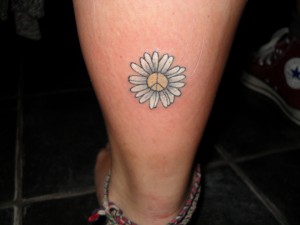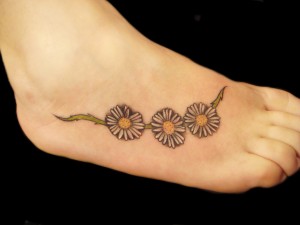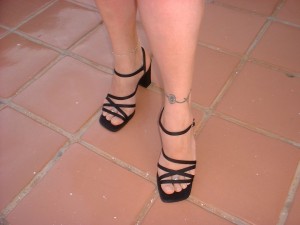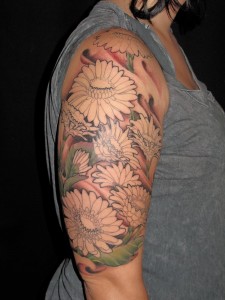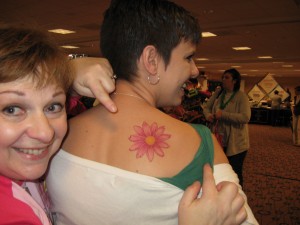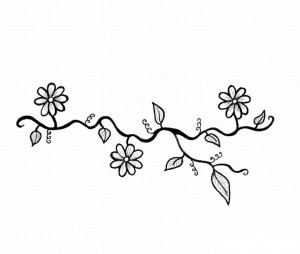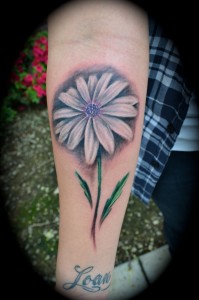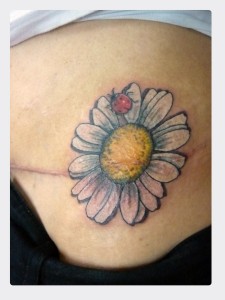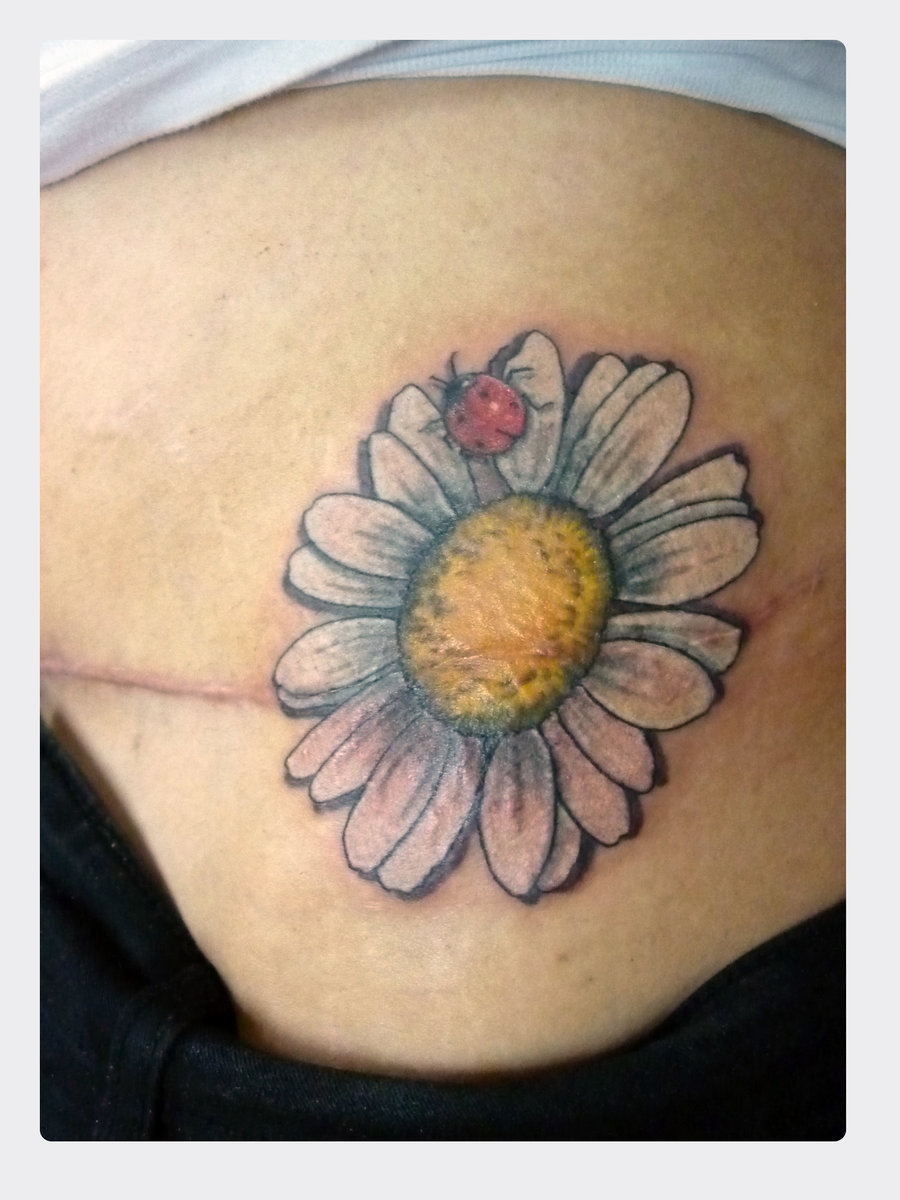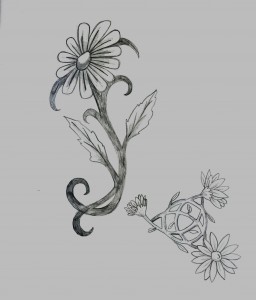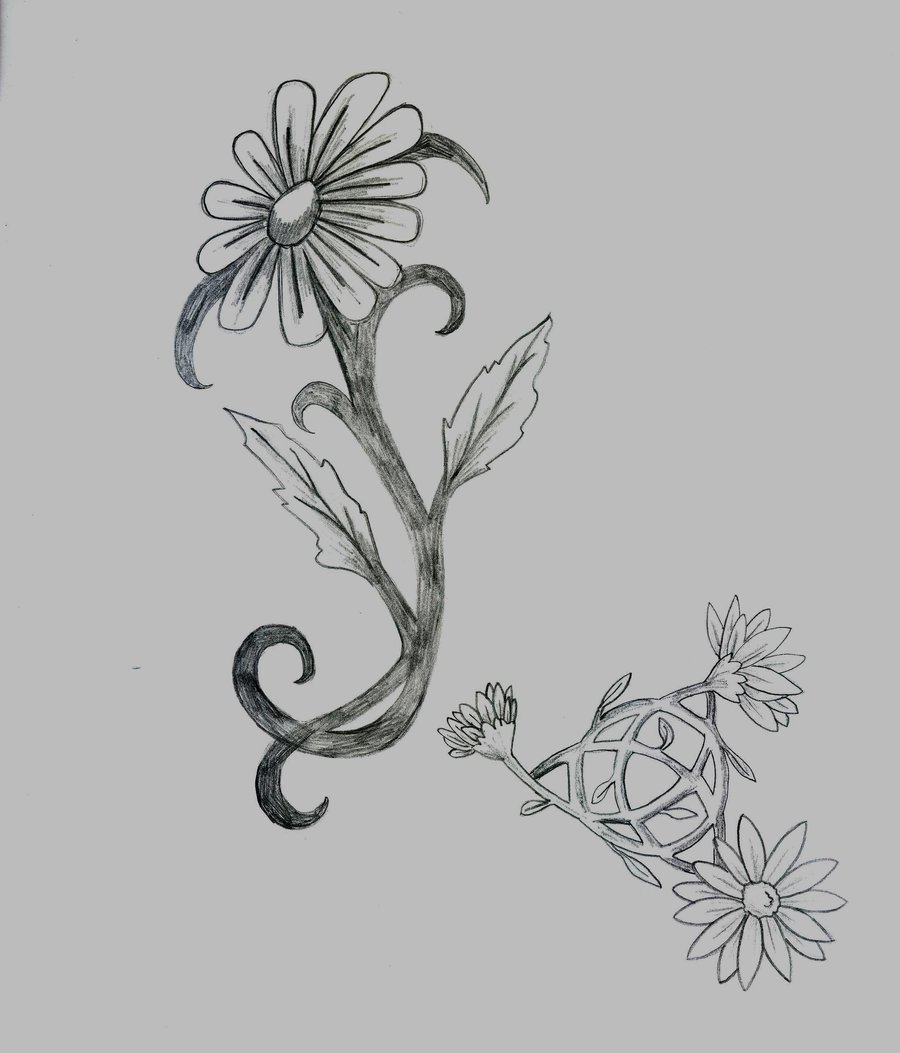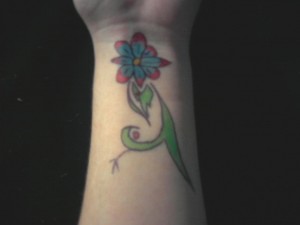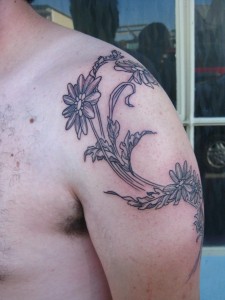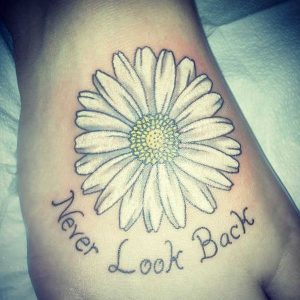 Choose from the beautiful daisy tattoo ideas presented in this site to accentuate your feminine essence.