Cherry Blossom Tattoos Designs, Ideas and Meaning
Cherry blossom tattoos are some of the most beautiful body arts that can be worn by women. The cherry blossom plant has a deep symbolic significance in various Asian cultures such as China and Japan. Cherry blossoms only bloom for a short period of time, and so they are likened with the idea that our lives are short and we should always try to live every moment to the fullest. They have been associated with wealth and prosperity and have also served as the emblem for Japanese Samurai. They have also been linked with purity, innocence, independence, freedom, beauty, power, feminine sexuality, youth, virility, love and hope. Cherry blossom tattoos are generally very bright and colorful, which makes them quite stunning to look at. One may choose to have the entire cherry tree tattooed on their body or just have the blooms as the design. Additional motifs such as butterflies, dragonflies, decorated hand fans can be added to the tattoo art to make it look more beautiful.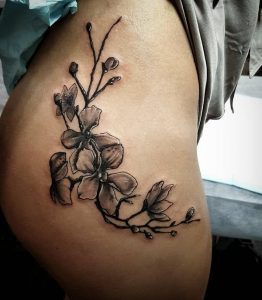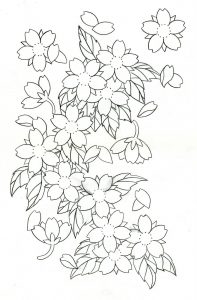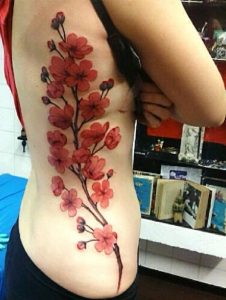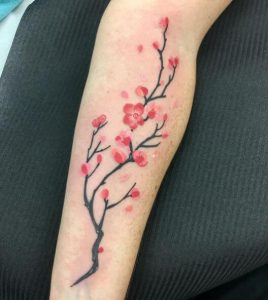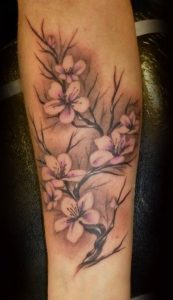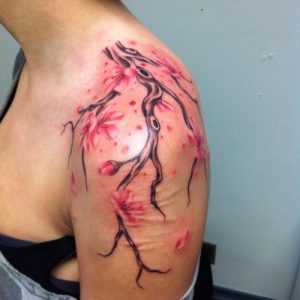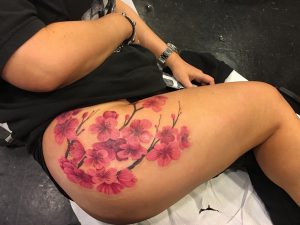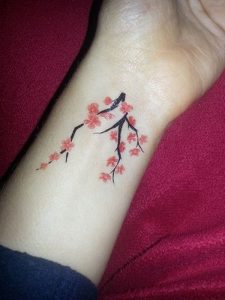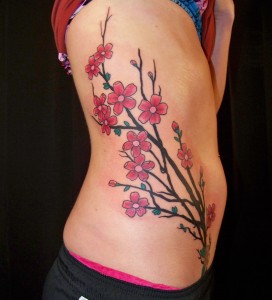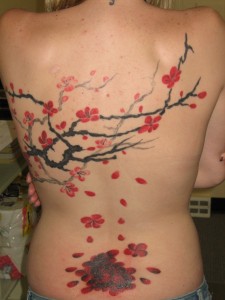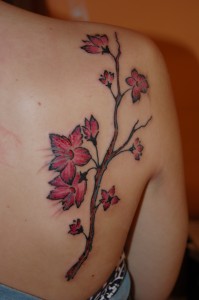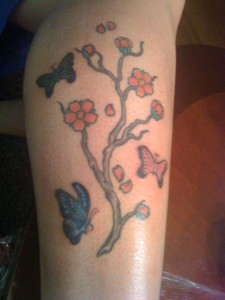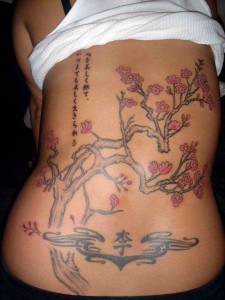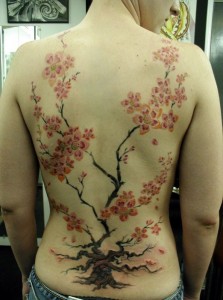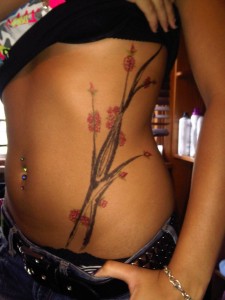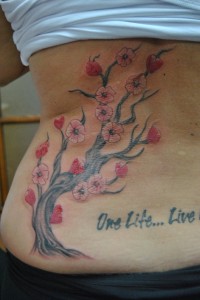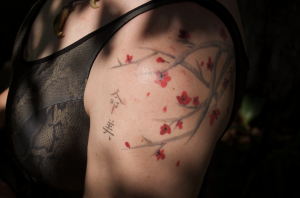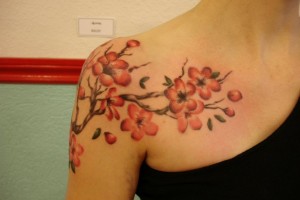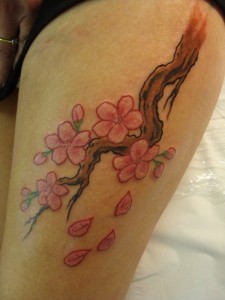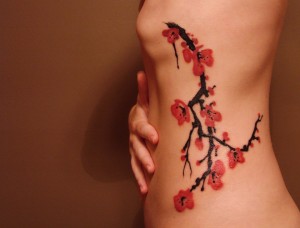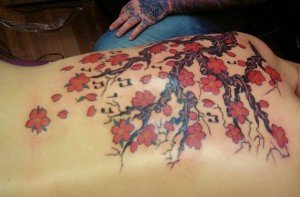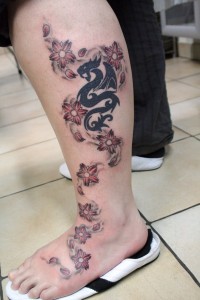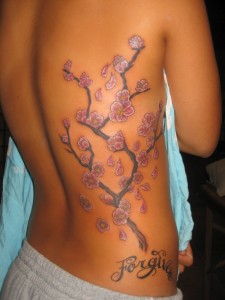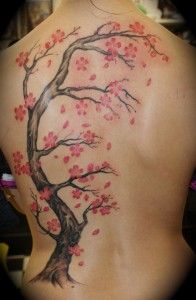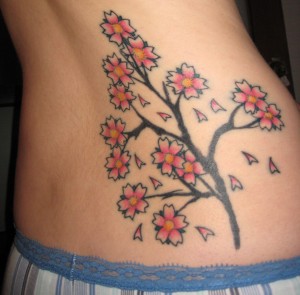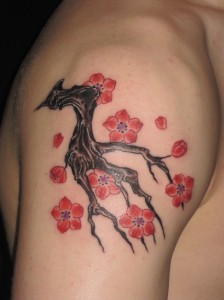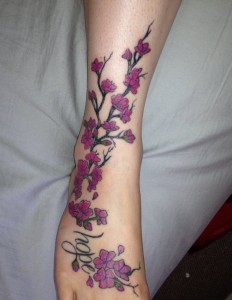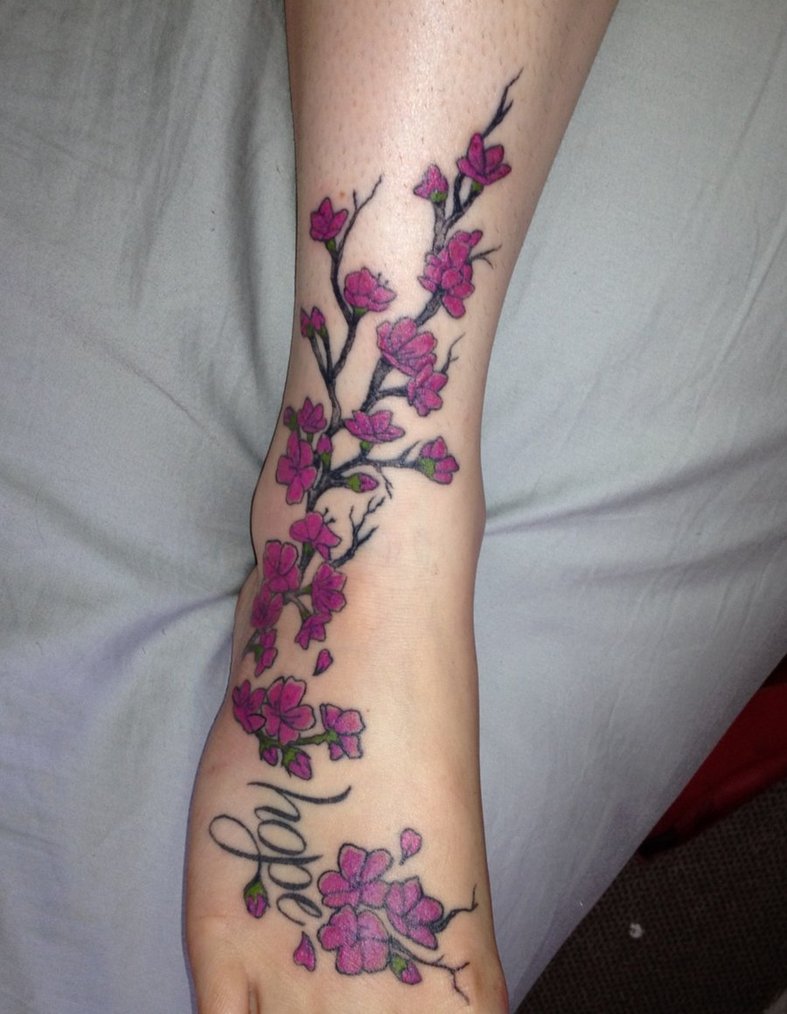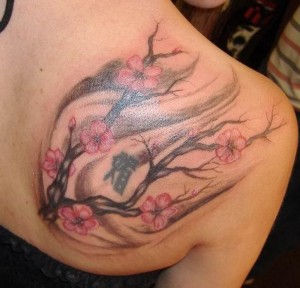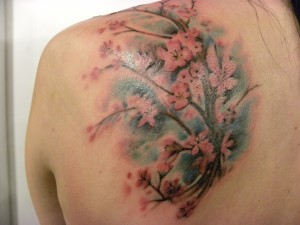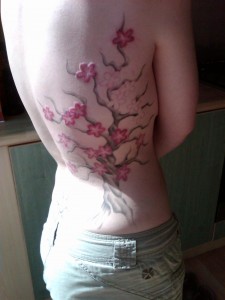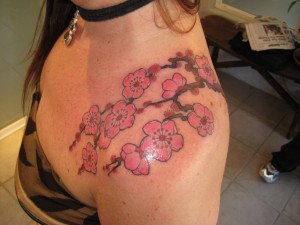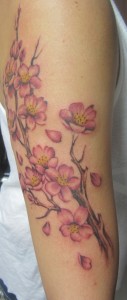 This site features a very beautiful collection of cherry blossom tattoos.