Cancer Ribbon Tattoos Designs, Ideas and Meaning
Cancer ribbon tattoos are very interesting as they combine beauty and meaning in a very unique way. Usually cancer survivors sport these tattoos to signify their victory in the battle against death. Cancer ribbon tattoos are also worn as a memorial sign by people who have lost a friend or a loved one due to cancer. Cancer ribbon tattoos are often portrayed in colorful bows and designs, where the shade of the color signifies the type of cancer the tattoo is referring to. For example, a pink ribbon indicates breast cancer and lung cancer is denoted by a white ribbon. A lavender-colored ribbon is considered to be the universal symbol for all forms of cancer. Sometimes the ribbons are used to create various words of inspiration, such as love, faith, hope, cure, courage, strength and God. Along with the ribbon, one may also choose to include the date of birth or the date of death of the individual having cancer. Other quotes that may be added to the tattoo include "in loving memory" and biblical verses.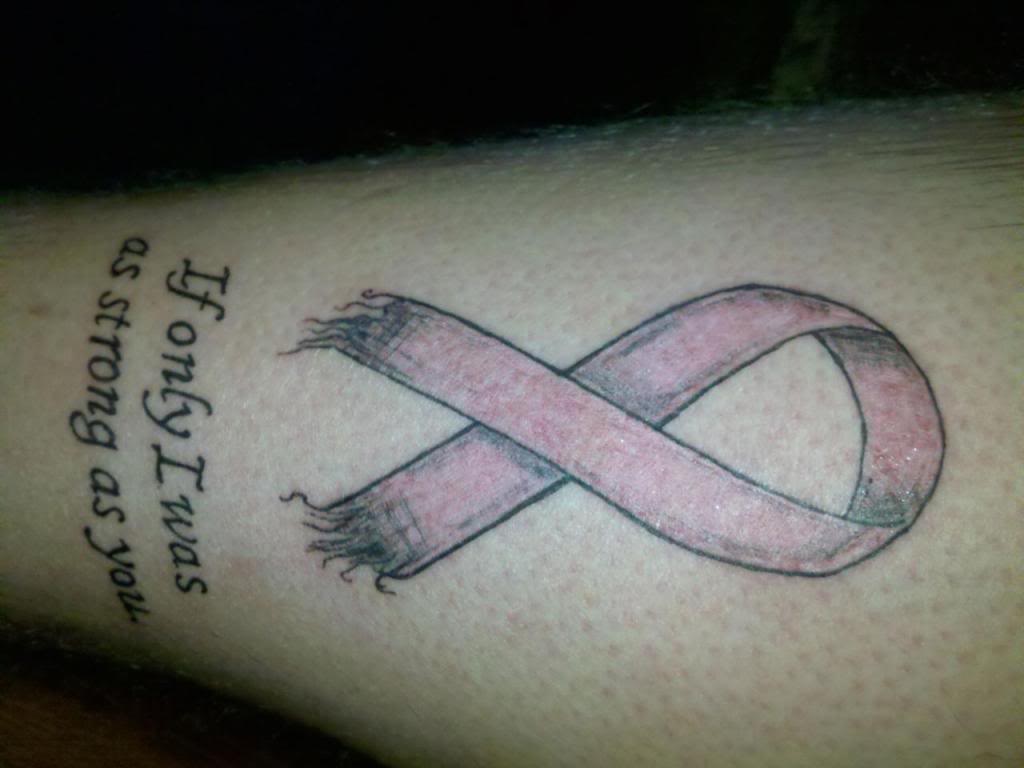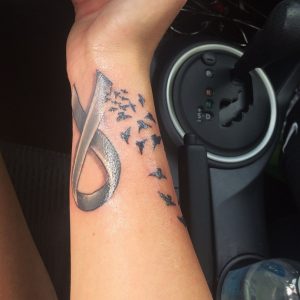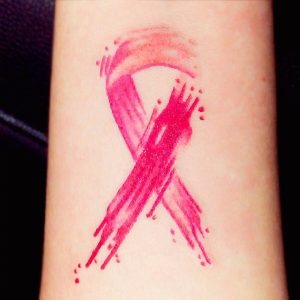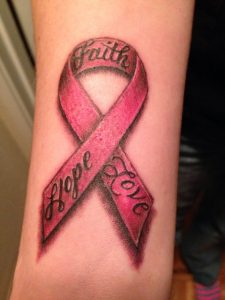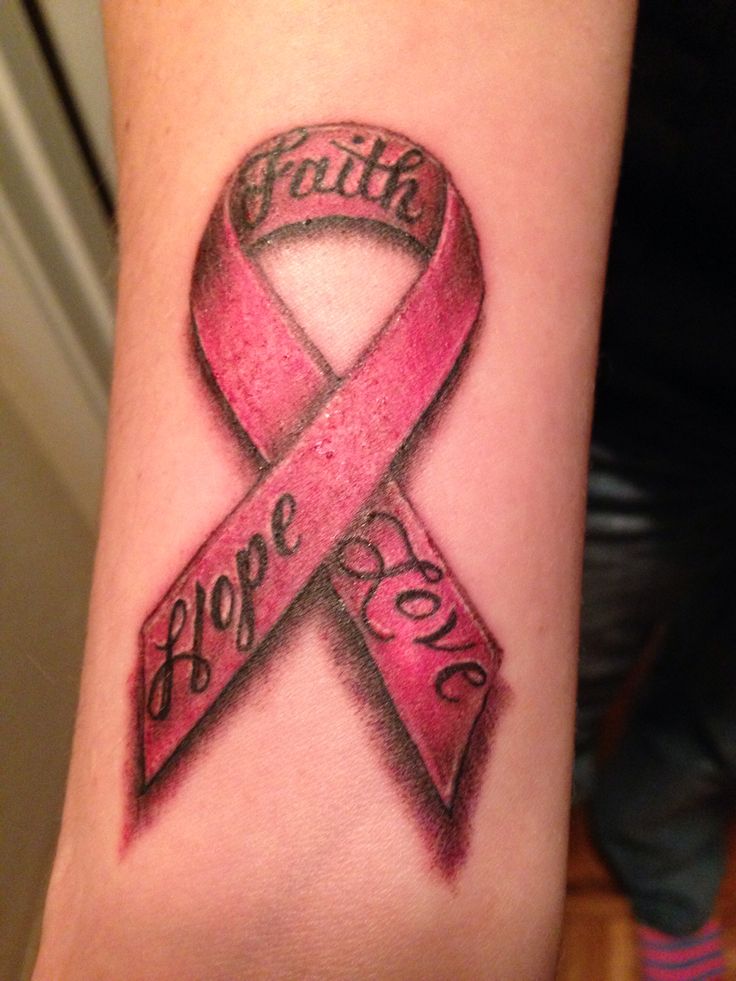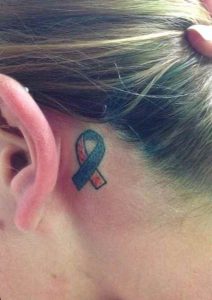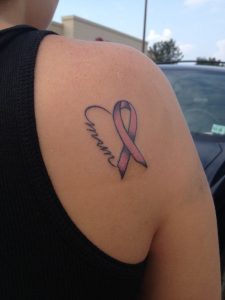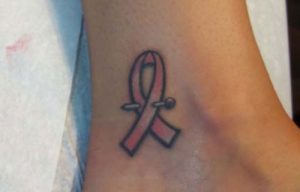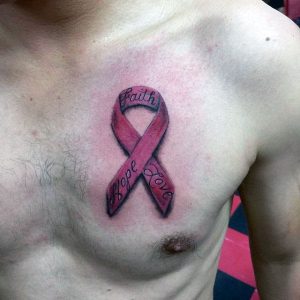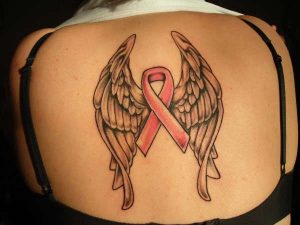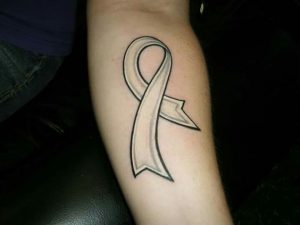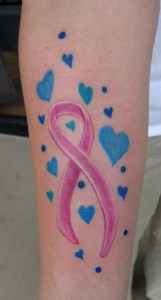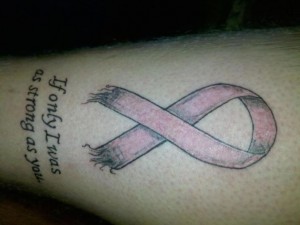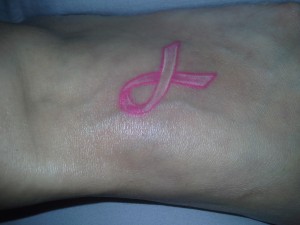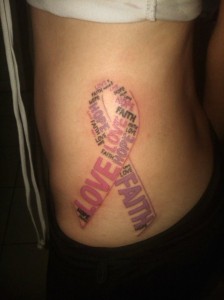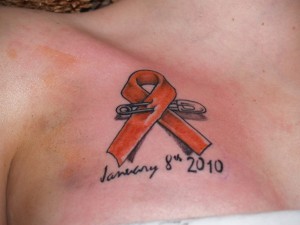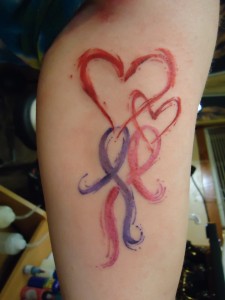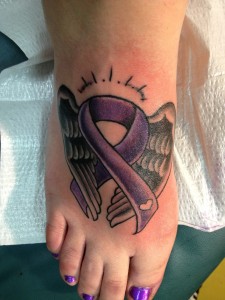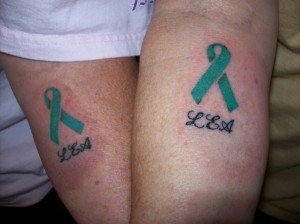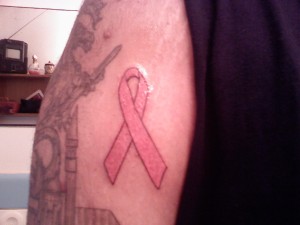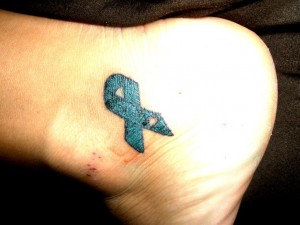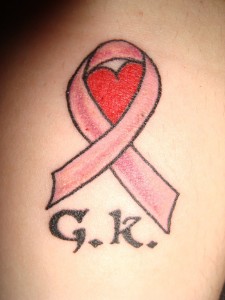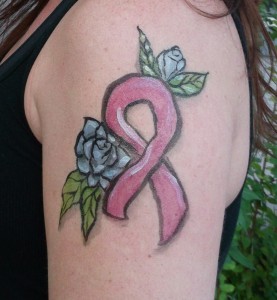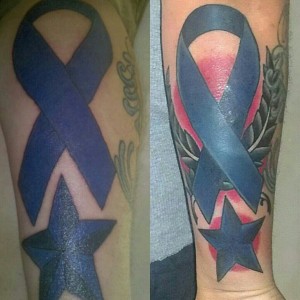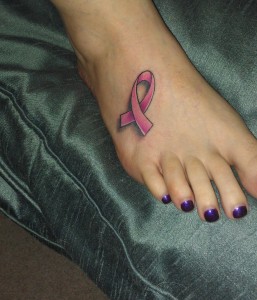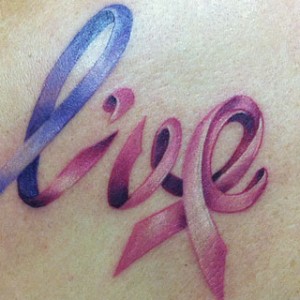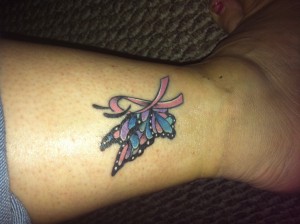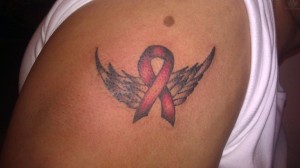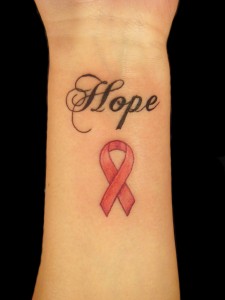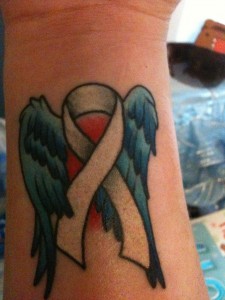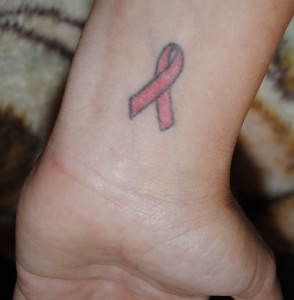 The cancer ribbon tattoos presented here provide beautiful ways to mourn your friend or loved one. They also work great as survivor tattoos.